I'm so excited to share a brand-new freezer cooking class with you! For the first time ever, I'll be teaching people how to make freezer meals for their Instant Pot! I'm making 10 healthy freezer meals for your Instant Pot and everyone who attends will receive my printable recipes, shopping list, and freezer meal labels for free!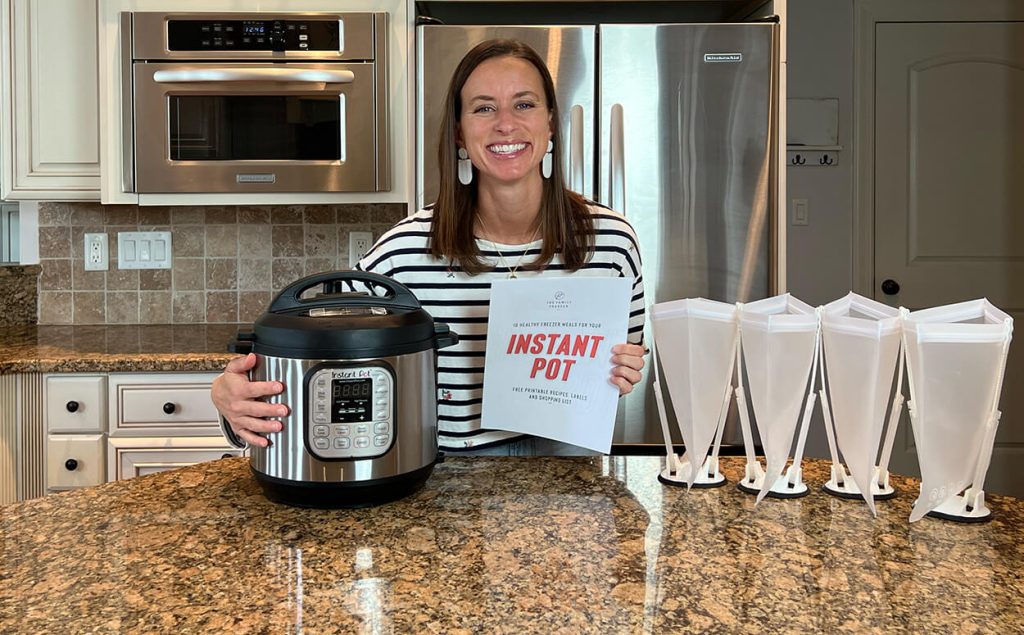 Do you LOVE your Instant Pot and want more of my recipes and ideas for it?
Do you think Instant Pots are complicated and want me to teach you what's so great about them?
Are you one of my super-fan-BFFs who wants to hang out together this week and get some new freezer recipes?
CLICK HERE TO SIGN UP FOR THE CLASS!
What am I making?
Basic BBQ Chicken
Honey Garlic Beef with Sugar Snap Peas
Sausage Pesto White Bean Soup
Bang Bang Shrimp Lettuce Wraps
Chicken Chili
Chicken Cacciatore with Pancetta
Sweet Hawaiian Beef with Peppers
Hibachi Noodles
Creamy Chicken Penne
Chicken Carnitas
What's so great about this particular group of meals?
They're quick and easy to make!
They're budget-friendly!
They're healthy and delicious!
All of these meals can be cooked in the Instant Pot or crockpot.
Sound good? CLICK HERE to sign up and I'll see you there!