I'm so excited to tell you that I did something brand-new: I taught an online class about freezer cooking!  Oh my gosh, it was so fun. I was able to show everyone exactly how I make my easy and healthy freezer meals, and I created a video so you can watch it too.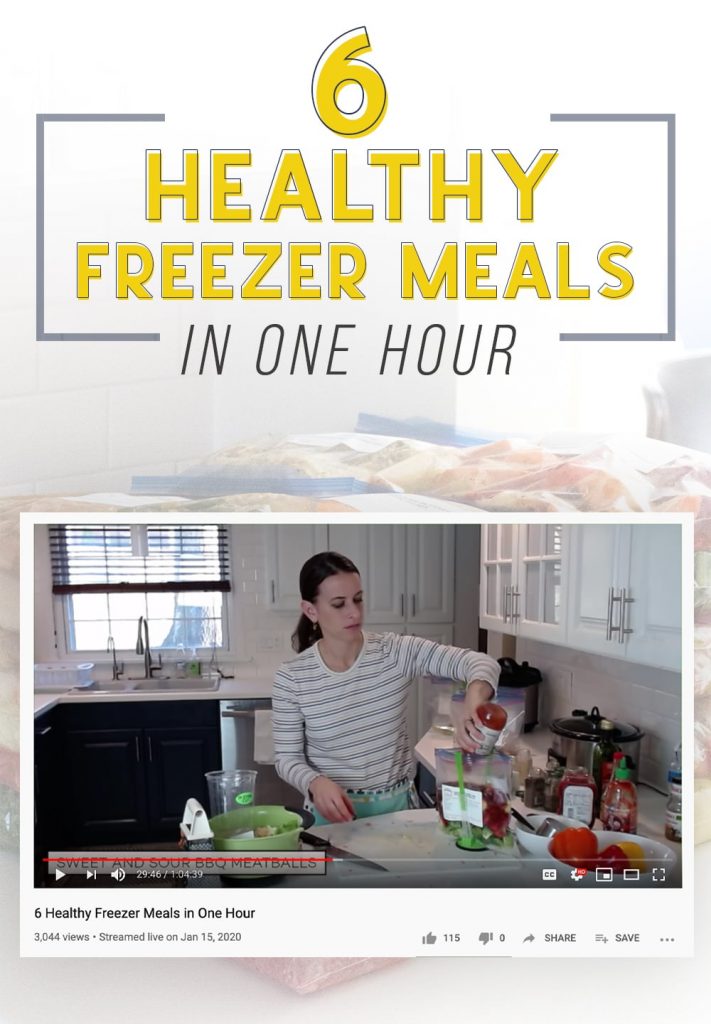 Do you need an easier way to serve your family healthy meals?
Do you like the idea of freezer meals but don't know where to start?
Are you a visual learner who wants someone to literally show you how it's done?
If so, then this cooking class is just for you!  Click the YouTube video below to watch me prep six healthy freezer meals in one hour.
Which healthy freezer meals did I make during the class?
Lemon Pepper Chicken

Asian Chicken Lettuce Wraps

Salsa Verde Pork Roast

Honey Sriracha Chicken

BBQ Sweet n Sour Meatballs

Sausage and Peppers
What's so great about this particular group of meals?
I made all of them in 25 minutes (less than 5 min/meals!)

I bought the ingredients for $72 ($12/meal with 6 servings)

They're healthy and delicious! ⠀⠀⠀⠀
I'd love to offer more classing in the future, so stay tuned.
Thoughts or questions? Leave a comment below and I'll respond asap! -Kelly