Happy 2017!  If you've been wanting to get into freezer cooking, now is the time.  These genius kitchen tools will help you become a freezer cooking pro this year.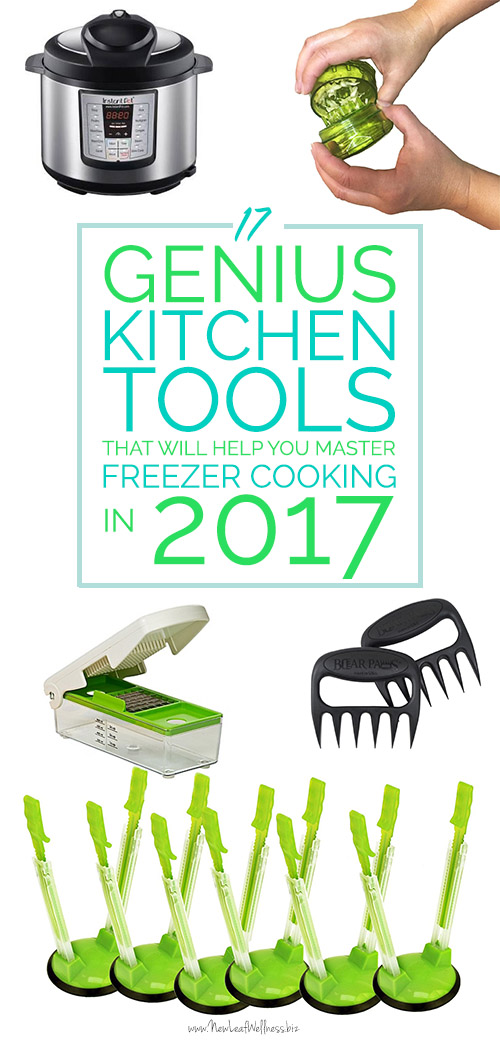 My favorite freezer meals are the ones that don't require any cooking ahead of time.  Combine the ingredients in a bag and freeze them for the slow cooker.  Super quick and easy.
The only tools you need to make these meals are a cutting board and knife, but I've tried some awesome kitchen tools along the way that make the process even easier.  I talked to my freezer-meal-loving cousin, Jill, and we put together a list of our 17 favorites.  Happy shopping!

17 Genius Kitchen Tools That Will Help You Master Freezer Cooking in 2017
QUESTION: What's your favorite kitchen tool? Please share in a comment below!