If you're considering buying those green baggy holder things, this post is for you. Kelly and I both agree that they are a must-have for crockpot freezer meals!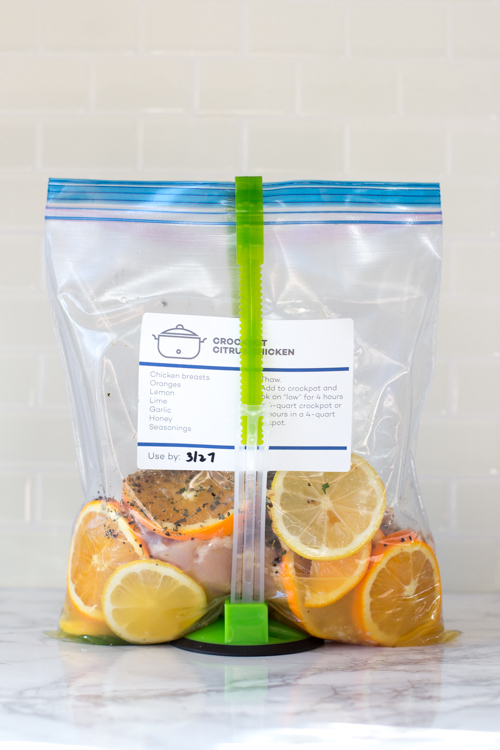 One of the many things that I love about Kelly is that she simplifies everything!  She is very much a minimalist (I am not), so when she finds a must-have product, I know that it really is a must-have.
Why are the Jokari Hands-Free Baggy Holders a must-have kitchen tool?
They hold your freezer bags upright, so you can use your hands to chop veggies, open cans, measure spices, etc.
They keep the food in the bags and off the floor.
They allow you to fill the bags in an assembly line and save time.
If you don't believe us, just read the glowing reviews on Amazon.  They currently only cost $3.10-4.50 each, depending on how many you buy at a time, so you don't have much to lose!
CLICK HERE TO SEE THE JOKARI HANDS-FREE BAGGY HOLDER ON AMAZON.

Before Kelly sent me the Jokari Hands-Free Baggy Holders, I would find myself fiddling with storage bags, trying not to get raw meat anywhere that it shouldn't be and keeping all of the ingredients inside of the bag instead of oozing out all over my countertop! I'm certain that you too have wished that you had an extra set of hands (unless those hands are toddlers…they're not always so helpful) during a freezer meal prep session.
Other Product Highlights:
Budget-Friendly
Adjustable Arms (perfect for quart-sized bags or gallon-sized)
Non-Slip Grip Base
Dishwasher-Safe
Folds Flat for Storage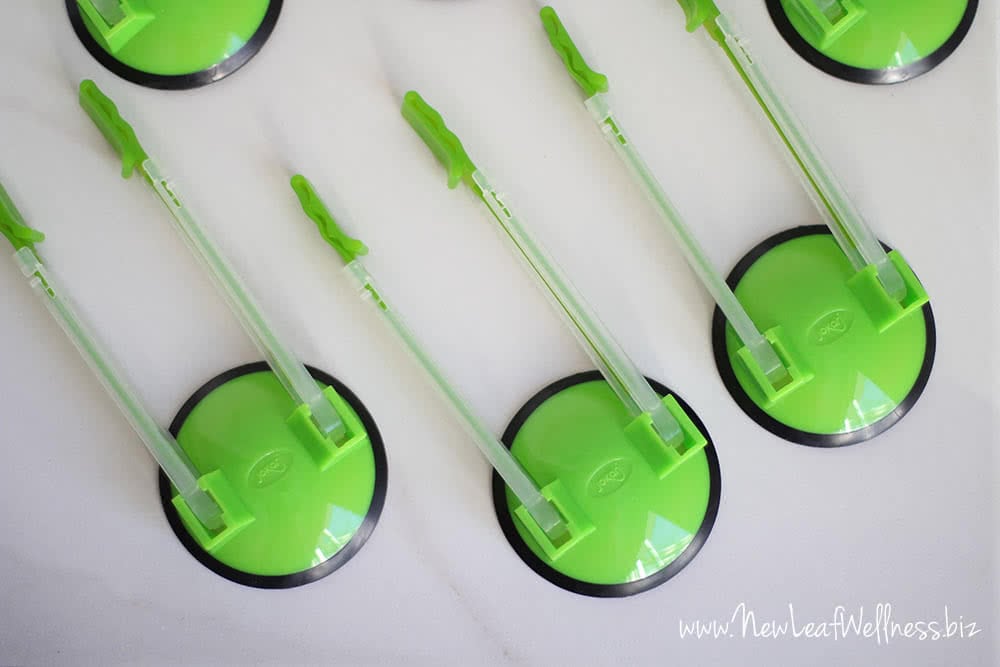 You will be using these handy tools, not just during your freezer meal prep sessions, but all over your house! They are great for pouring leftovers in bags. They also serve as drying racks…if you're anything like me, you like to reuse storage bags when possible (not when raw meat is involved). Outside of the kitchen?! I have used them multiple times to organize all of my kid's tiny toys and craft supplies.
CLICK HERE TO SEE THE JOKARI HANDS-FREE BAGGY HOLDER ON AMAZON.
I know you will find a million uses for these magical tools. Please let me know how you use them in a comment below!
---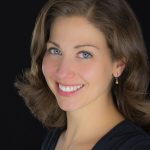 Jill Petrush Rogers is an artist and former bookbuyer/seller. Jill recently moved back to her hometown of Pittsburgh, PA with her husband, Tom, and their two energy-filled boys. Jill loves to channel her creativity by coming up with recipes as a contributing writer for New Leaf Wellness.