Instant Pots are the rage right now because they cook food FAST.  Everyone is busy and needs an easy way to get a healthy meal on the table.  Readers asked us for years to convert our crockpot recipes for the pressure cooker, so I'm here to do that today and answer all of your questions.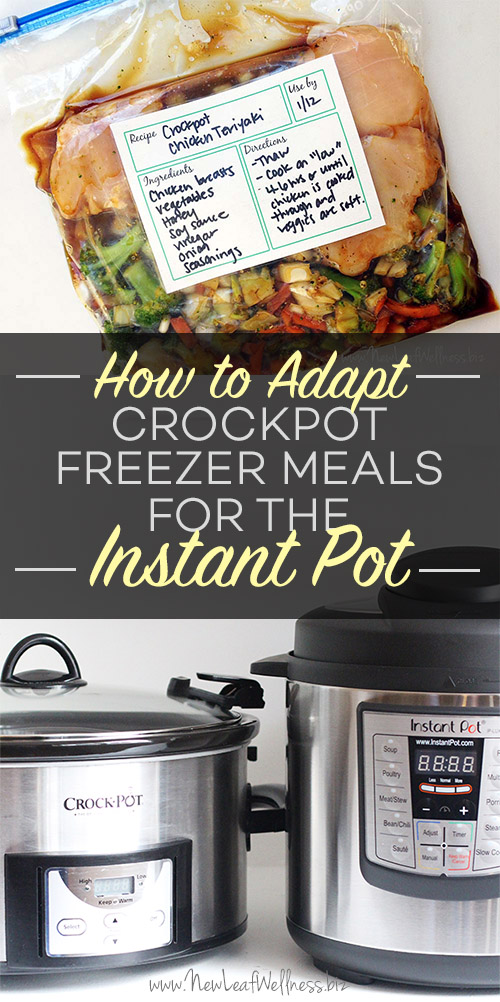 If you already know that you want to buy yourself an Instant Pot for Christmas, here is a link to the one we bought on Amazon.  It won't cost you anything extra, but we earn a small commission for referring you.  Thank you for your support!
CLICK HERE TO SEE THE INSTANT POT ON AMAZON.COM AND BUY NOW
Now let's get started…
What exactly is an Instant Pot?
An Instant Pot is a brand of pressure cooker.  The temperature inside a pressure cooker is raised beyond what can be done with a regular pot so food can be cooked much more quickly.  Not all pressure cookers are created equal, so I'm keeping this post focused on the one that I own, the 6-Quart Instant Pot.
The Instant Pot, 6-in-1 Programmable Pressure Cooker is a pressure cooker, slow cooker (yep, you read that right!), and rice cooker all in one.  It steams, it sautés, it warms, it does your laundry.  I'm kidding about that last one, but it really seems to do it all.

Why should I buy one?
The pressure cooker feature is perfect for nights that I forget to thaw a frozen meal or put something in my crockpot in the morning.
The slow cooker feature turns the Instant Pot and its stainless steel insert into a crockpot.
It cooks food very quickly. Even if I have a meal in my crockpot or oven, I can throw a in a veggie or rice and have the perfect side dish in minutes.
It's programmable! Just like your crockpot you can "set it & forget it". It even has a timer and a keep warm function.
Pressure cooking preserve 90-95% of vitamins in your vegetables by flash cooking.
Pressure cooking uses less heat and less time, giving you an energy savings of 70% versus conventional cooking.
It's very versatile.  I will absolutely be making yogurt for my three year old yogurt monster!
Overall, I'm still super excited to have this appliance in my collection. Yes, it's one more item taking up shelf space, BUT it does so many things!
It sounds too good to be true.  Are there any downsides to using an Instant Pot?
I'm not going to lie, this statement in the Instant Pot manual is a downer, "Be aware that certain foods, such as applesauce, cranberries, pearl barley, oatmeal or other cereals, split peas, noodles, macaroni, rhubarb, or spaghetti can foam, froth, and clog the pressure release device (the steam release handle). These food should not be cooked in a pressure cooker." I was shocked. My sister-in-law's pressure cooker mac n' cheese is AMAZING and nowhere in her manual does it say not to use macaroni. I'm a little bit heartbroken…but I'm probably going to try a lot of these foods in my Instant Pot anyway…shh!
The only other downside is that the sheer number of features might make you feel overwhelmed at first, but hopefully this post will help you get started.  I recommend reading the owner's manual and experimenting with a couple of recipes while you master your specific model.
How can I adapt my favorite crockpot recipes for the Instant Pot?
Most crockpot recipes do not need to be changed at all.  The only difference I found is that pressure cooker recipes require at least a cup of liquid.  If you don't have a cup, your cooker will not produce enough pressure and your food will be undercooked. SO, if one of our recipes has less than a cup of liquid, make up the difference using water or broth.

How long do the meals need to cook?
One of the things people love most about Instant Pots is how fast they cook.  A crockpot is low and slow, while a pressure cooker is high and fast! Most of our meals require cooking in the crockpot for 6-8 hours on low, this translate to 30 minutes in the pressure cooker, but don't be fooled, you also need to allow 15-20 minutes for it to heat up and 15-20 minutes for the pressure to release.
Choose the setting that best relates to the main ingredient of the meal. For example, if you're making our 5-Ingredient Crockpot Pot Roast, choose the meat/stew setting. For the Slow Cooker Sweet & Spicy BBQ Chicken, choose the poultry setting.
Can I cook my frozen crockpot meals in an Instant Pot?
You can put your meals in frozen, straight from the freezer, no thawing necessary. Yay!  Just run your freezer bag under hot water for a few seconds to loosen it up and slide it right in the pressure cooker.
If you decide to purchase an Instant Pot because of my tips, here is a link to the one I have from Amazon.  It won't cost you anything extra, and we earn a small commission for referring you.  Thank you for your support!
CLICK HERE TO SEE THE INSTANT POT ON AMAZON.COM AND BUY NOW
P.S. This post was not paid for or sponsored by Instant Pot in any way.  Since so many readers asked us about converting crockpot recipes to the Instant Pot, we purchased one with New Leaf Wellness funds. That way I could review the product honestly without any pressure to sell it to you.  XOXO.
Thoughts or questions?  Have you tried an Instant Pot?  Please leave a comment below.  I'd love to hear from you. 
---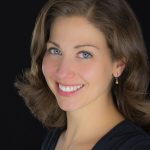 Jill Petrush Rogers is an artist and former bookbuyer/seller. Jill recently moved back to her hometown of Pittsburgh, PA with her husband, Tom, and their two energy-filled boys. Jill loves to channel her creativity by coming up with recipes as a contributing writer for New Leaf Wellness.