Do you want to use the Instant Pot slow cooker setting? Here's exactly what you need to do to use your Instant Pot as a slow cooker…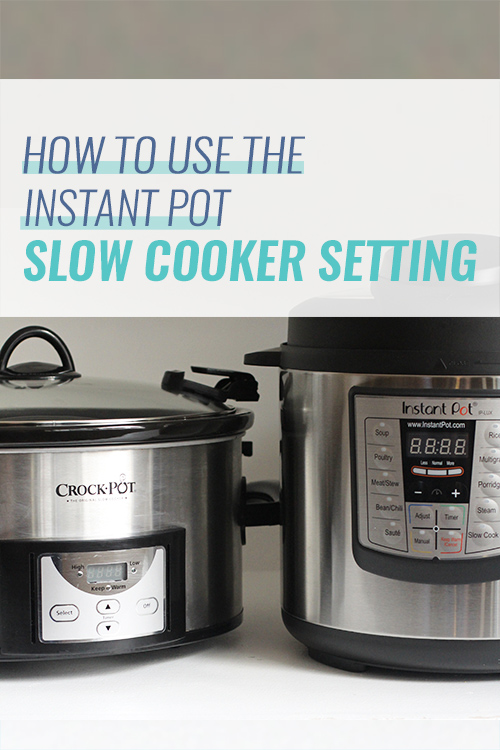 First, let me say that I got this info from reading a couple of Instant Pot user manuals online and from my own personal trial-and-error. I own the 7-in-1 Instant Pot and several different slow cookers. (My favorite is the 6-Quart Crockpot Programmable Cook and Carry Slow Cooker.)
How to Use the Instant Pot Slow Cooker Setting:
Turn the valve from "sealing" to "venting."
Press the "slow cook" button.
Select the heat setting that you want to use. (Less, normal, or more)
Set the timer. (You can adjust the duration from .5 – 20 hours.)
Yes, it's that easy!!
When the timer ends, the Instant Pot will automatically switch to a "keep warm" cycle for up to 10 hours.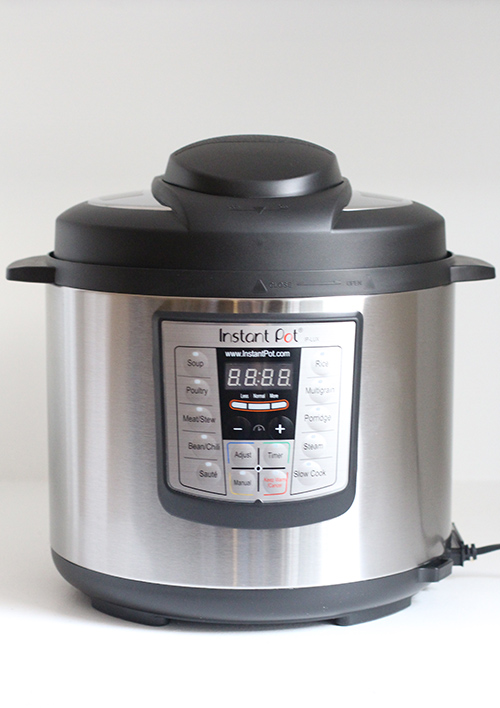 Frequently Asked Questions
Which heat setting do you use?
According to the Instant Pot manual,
Less = low
Normal = medium
More = high
I always use the low setting on my slow cooker, so I use the less or normal setting on my Instant Pot.
Do you use the same amount of cooking time using the Instant Pot slow cooker setting as you would with a regular slow cooker?
Good question! One thing I've noticed is that the slow cook setting seems to take longer to cook than my actual Crockpot slow cooker…so I add two extra hours of cooking.  For example, meals that are finished cooking in 6 hours in my slow cooker require 8 hours in the Instant Pot slow cooker.
Can you use the timer to delay the cooking start time?
Technically, yes, however I would discourage this if you're making a meal with raw meat because it's not safe to have it sitting at room temperature.  Instead, I would start cooking the meal immediately and then let it sit on the "warm cycle" until you're ready to eat it. (It's fine if it's on warm for hours!)
Additional questions? Leave a comment below and I'll answer ASAP! -Kelly