Once you see how easy and delicious it is to make pasta sauce in your crockpot you'll never go back to the store-bought stuff again.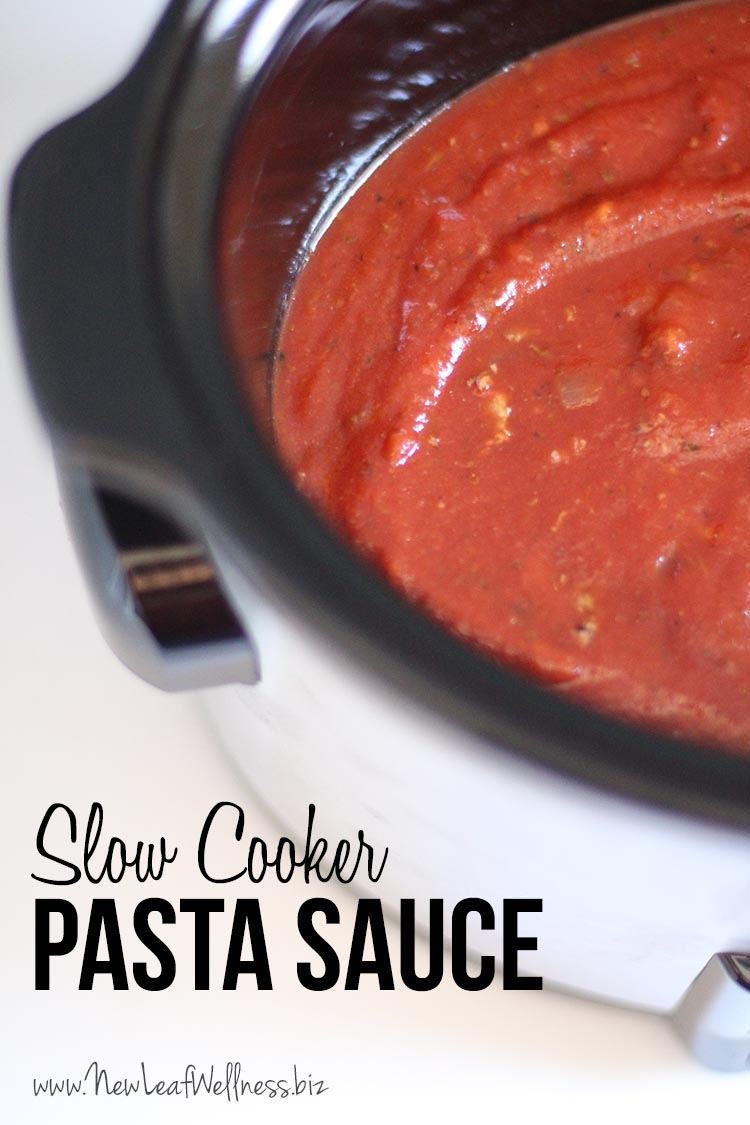 I'm not Italian, but I love pasta sauce. I buy it in bulk at Costco and mix it with chicken broth to make the best-ever soup broth.
I was making some slow cooker stuffed peppers for the freezer last week when I realized I was all out of pasta sauce. Instead of dragging all of my children to the grocery store I decided to try making my own in the crockpot…and it worked!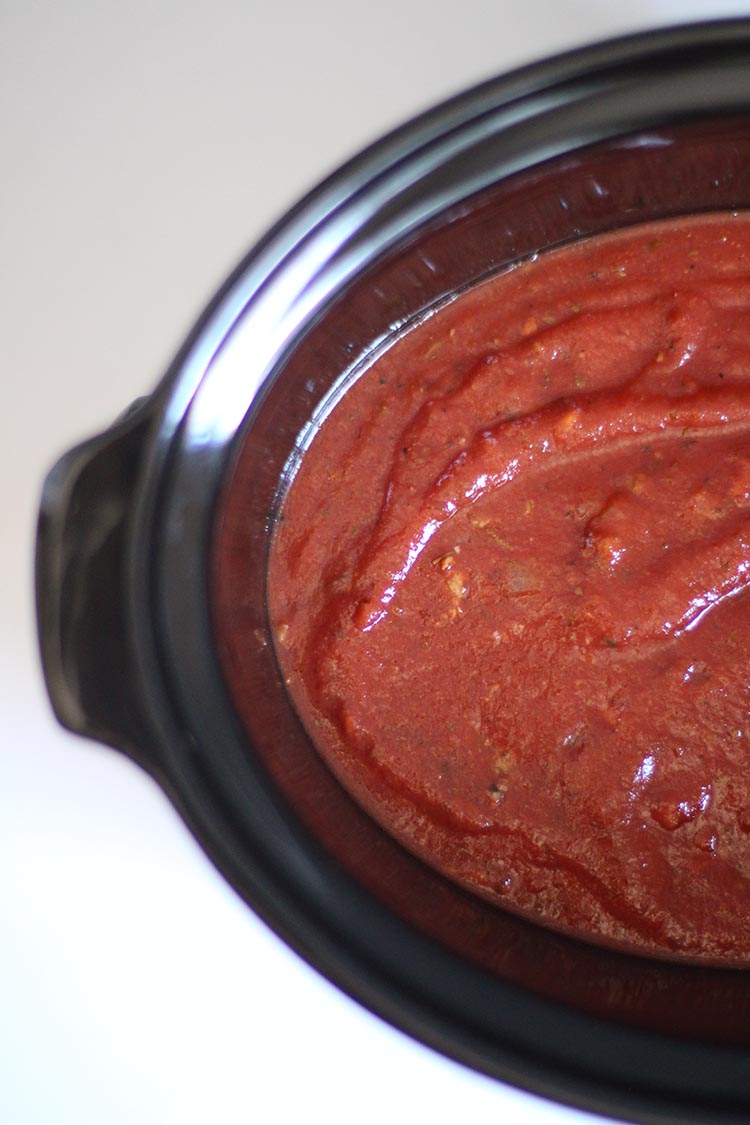 Why make your own pasta sauce?
If you're in a pinch and all out of the jarred stuff.
If you're looking for a healthier (and cheaper!) version than the store-bought stuff.
If you want to impress your family and friends with your cooking skills. (Ha!)
The great thing about this homemade pasta sauce in the crockpot is that it's SO EASY TO MAKE.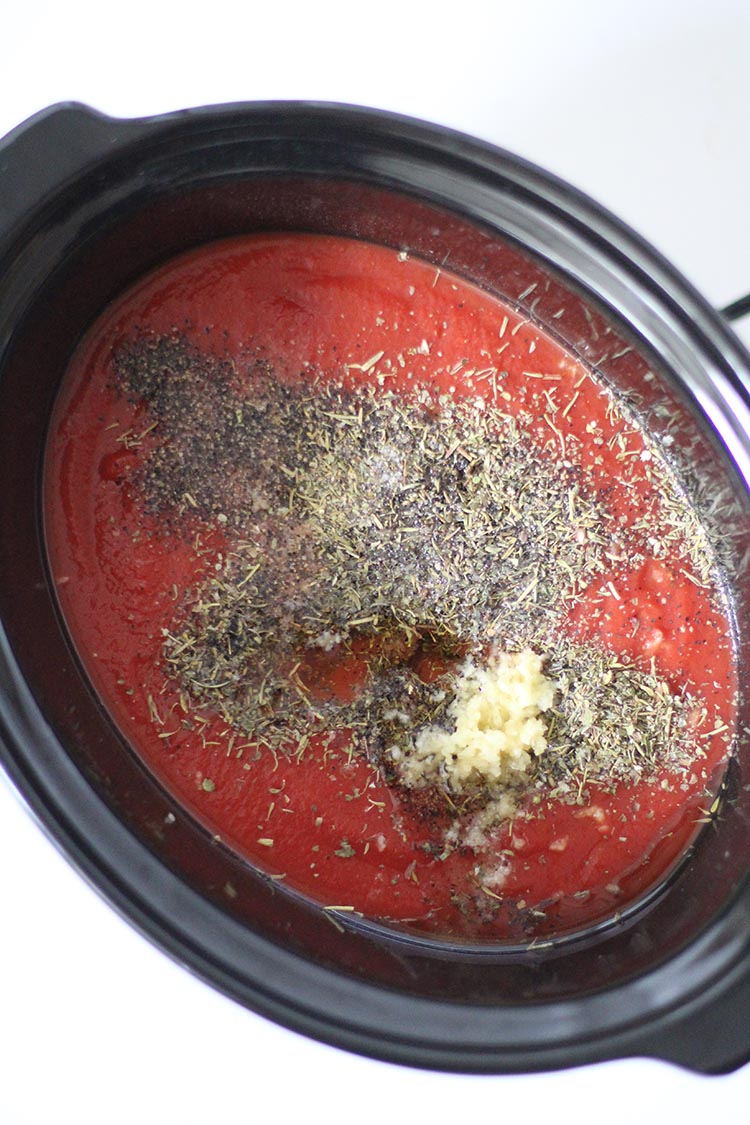 Homemade Pasta Sauce in the Crockpot
Yields: 6 cups (similar to two 24 oz jars of store-bought pasta sauce)
Ingredients
4 cans of tomato sauce (15oz each)
2 tablespoons of olive oil
4 cloves of garlic, minced
2 tablespoons of Italian seasonings
1 teaspoon salt

1/2 teaspoon pepper
1/4 pound meat (optional) – meatballs or any kind of ground meat would be delicious – I added a 4oz mix of ground beef and ground sausage
Directions
Combine all ingredients in your crockpot and cook 8 hours on "low" setting.
To Freeze and Cook Later
Combine all ingredients in a gallon-sized plastic freezer bag and freeze for up to three months.  When ready to cook, thaw overnight in refrigerator or in water.  Add to crockpot and cook for 8 hours on "low" setting.
Serve immediately over pasta or store in the refrigerator for up to a week or in the freezer for up to three months.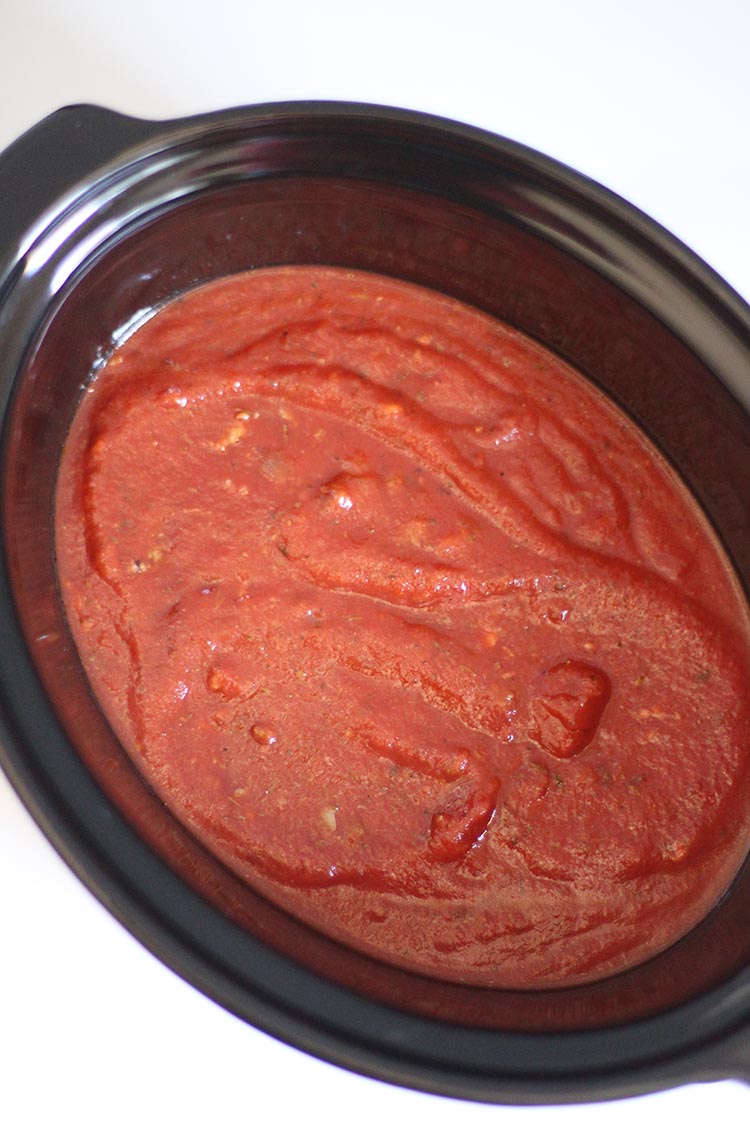 I recommend serving this homemade sauce over pasta or in one of these awesome recipes:
Thoughts or questions?  Please leave a comment below and I'll respond as soon as I can.  I'd love to hear from you.