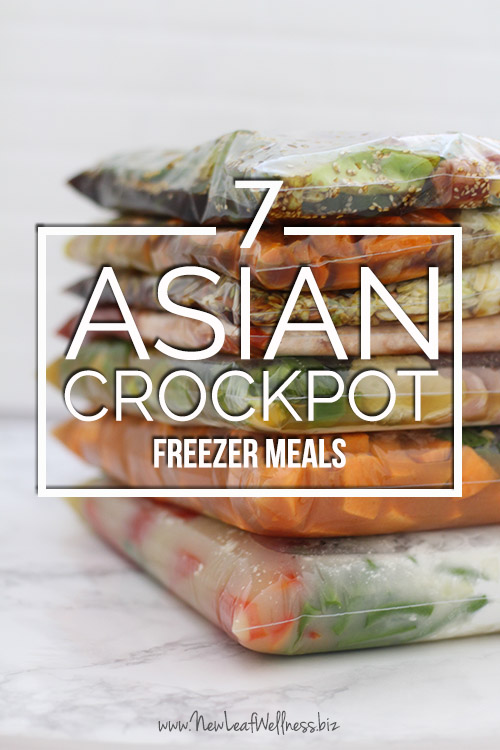 Since my new Asian Crockpot Freezer Meals mini eCookbook is finished, I wanted to test out what it was like to prep and freeze all seven recipes at once. My friend, Heather, loves crockpot freezer meals too so I invited her to come over and we made them together. It was so much fun!
Here's what we made:
Chinese Sweet and Sour Pork
Indian Butter Chicken
Japanese Beef Teriyaki
Korean BBQ Chicken
Lebanese Sweet Potato Lentil Chili
Singaporean Chicken Rice Stew
Thai Green Curry Chicken
All of the step-by-step instructions for freezing and cooking them were included in the eBook.  None of the recipes required any cooking ahead of time, so they were very easy to make. All we had to do was put the ingredients in the bags and stick them in the freezer.
CLICK HERE FOR MORE INFO OR BUY NOW
I highly recommend buying two copies and making them with a friend. (You can email them their copy or print it.)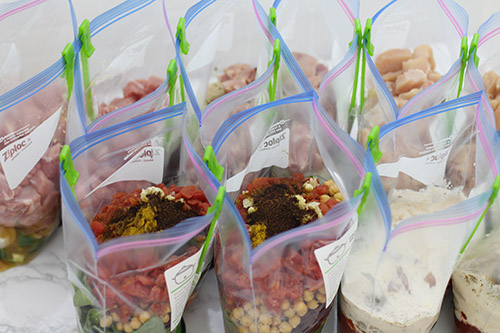 Here's what I did before Heather came over:
I printed the grocery list and bought all the groceries. (I did this a day ahead of time.)
I printed the recipes and freezer meal sticker labels and got out all of the necessary ingredients.
Here's how Heather and I made all the meals:
We stuck the sticker labels on the bags.
We organized all the ingredients into 5 "stations" – two cutting board stations where we could chop the veggies (Heather brought her own knife, cutting board, and can opener), one station with all the canned goods, one station with all the spices, oils, and vinegars, and a last station to hold all the assembled meals before we added the meat (I always add the meat last so it's the first ingredient dumped into the crockpot).
We worked side-by-side and split up the recipes. (Heather made two bags of Indian Butter Chicken, I made two Thai curries, etc.)
To be honest, it was a lot of fun! If you've never made freezer meals with someone else before, I'd highly recommend it.  We were able to catch up and stock our freezers for our families at the same time.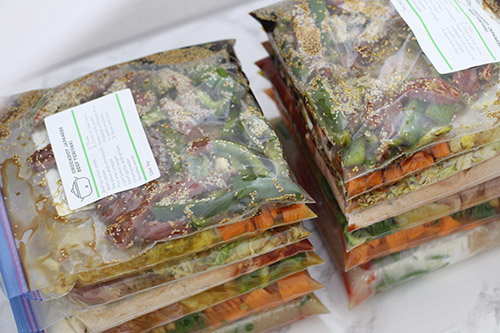 Overall, it took us 2-3 hours to assemble all the meals, clean up the kitchen, and take some photos for this blog post.
There are a lot of free crockpot recipes on my blog, but if you can afford the $9.99 eBook it makes everything much easier. The organized grocery list and filled freezer labels save so much time.  Plus there are tips, photos of all of the finished meals, and full nutritional labels.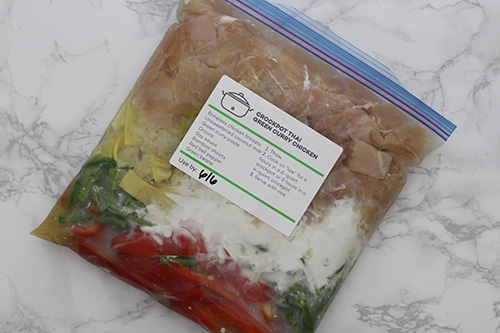 If you have any questions, please leave a comment below and I'll respond as soon as I can.  We LOVE all of these recipes and I hope you do too.