This is the best pesto recipe ever.  I've made it for years and it couldn't be easier or more delicious.  Every summer I make a bunch of it while basil is in season and freeze it for the months to come.

I will admit that I have a black thumb when it comes to gardening.  I can't seem to keep anything alive.  The one plant that motivates me to keep trying is fresh herbs.
I love growing my own herbs for two main reasons:
It's much cheaper to buy plants than fresh herbs at the grocery store.
Everything made with fresh herbs is delicious.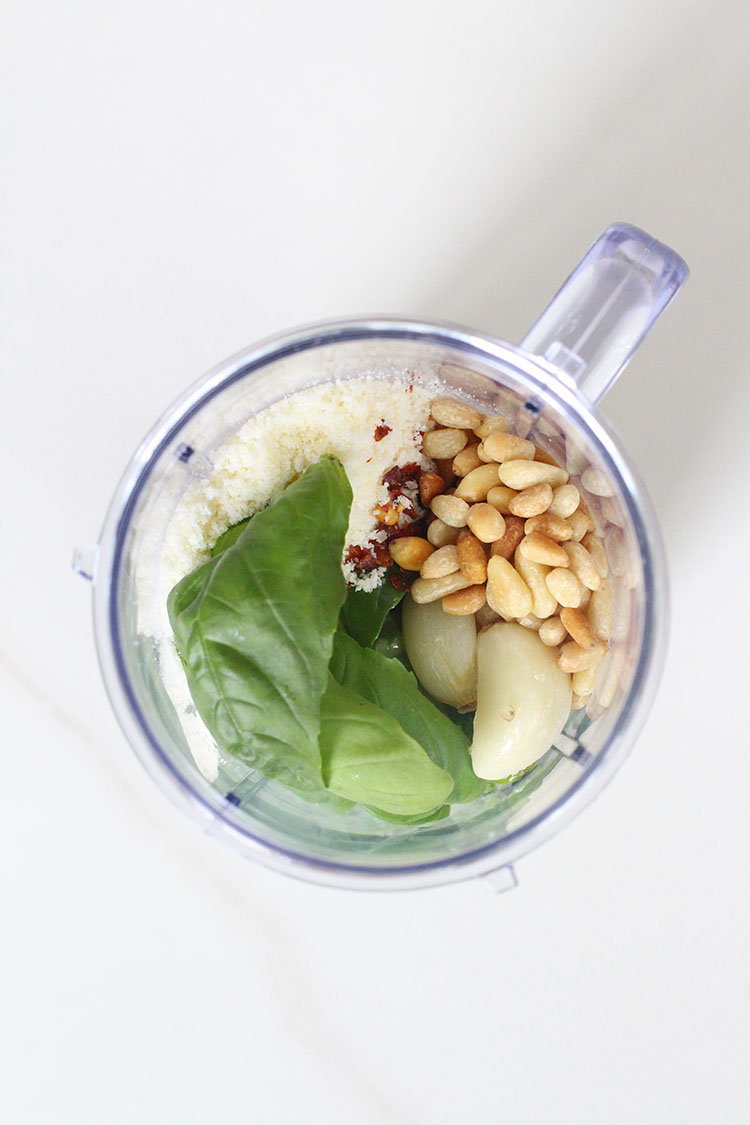 This summer, I'm growing fresh cilantro, mint, and basil in my yard.  I've already used the mint in slow cooker simple syrup and garlic-mint pork loin.  YUM.
I'm using the basil to make lots and lots of pesto.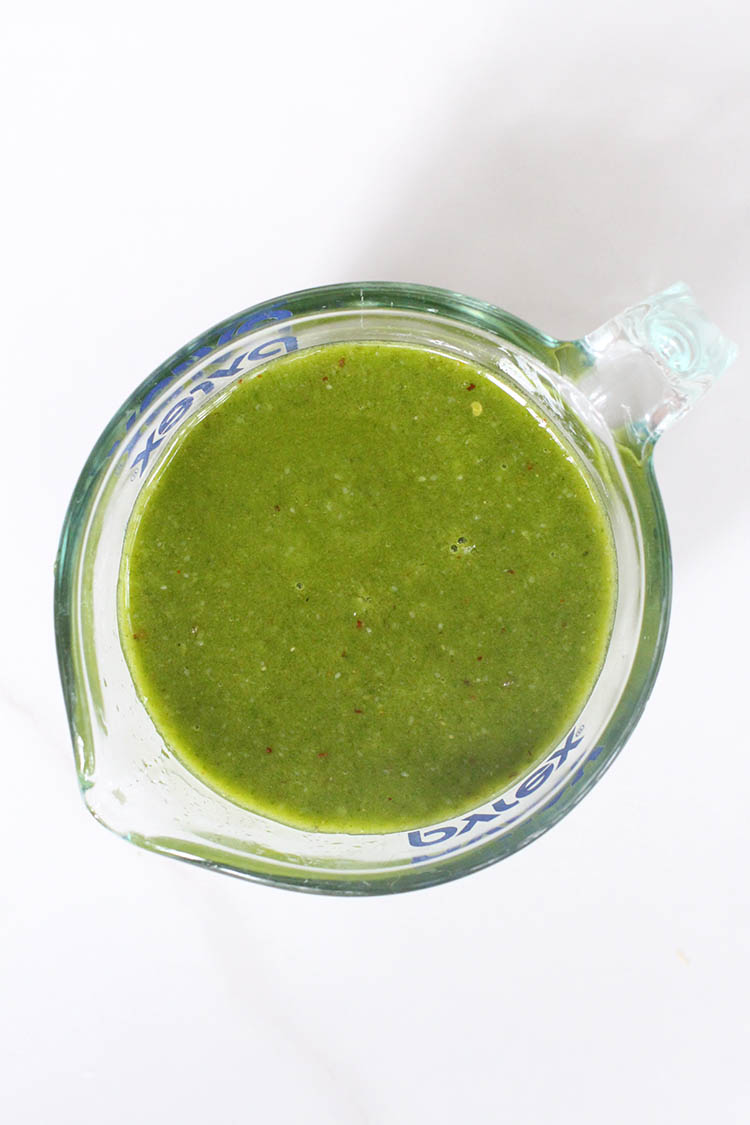 I've used the same pesto recipe for years and it's sheer perfection.  The combination of flavors is to-die-for.  Once you try it, you'll never buy store-bought pesto again.
Use this pesto to make:
I love to make and freeze this pesto for later.  That way we can enjoy it long after it's too cold to grow outdoor plants in Pennsylvania.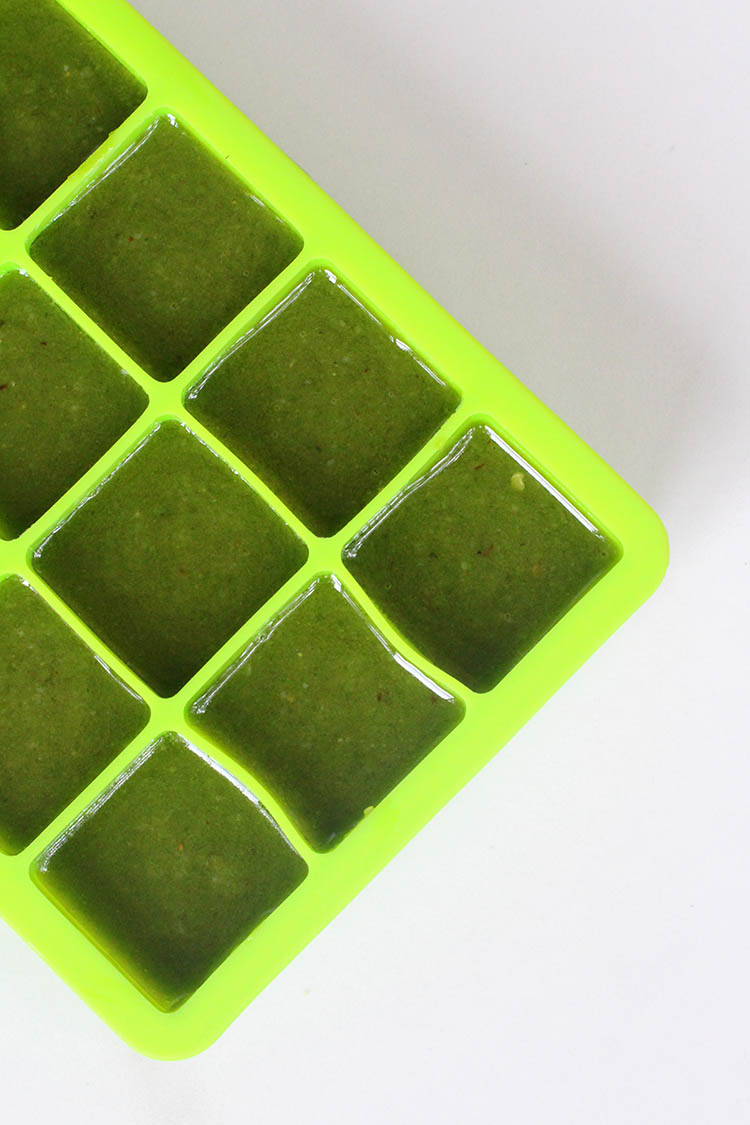 Make and Freeze Pesto Recipe
Yields: 1 and 1/3 cup of fresh pesto or 12 cubes of frozen pesto
Ingredients
3 cups basil leaves
1/2 cup pine nuts, toasted (be careful not to burn them!)
1/3 cup parmesan cheese
3 cloves garlic
1/4-1/2 teaspoon red pepper flakes (optional, but recommended)
1 cup extra virgin olive oil
Directions
Add all ingredients to a blender or food processor.  (I use my magic bullet).
Blend for one minute or until ingredients are combined and pesto is desired consistency.
Pour into ice cube trays and freeze until solid.
Store in a plastic freezer bag for up to 6 months.
To Use
Thaw pesto cubes in the microwave, in a pan on the stovetop, or by placing the plastic bag in a bowl of warm water.
Enjoy!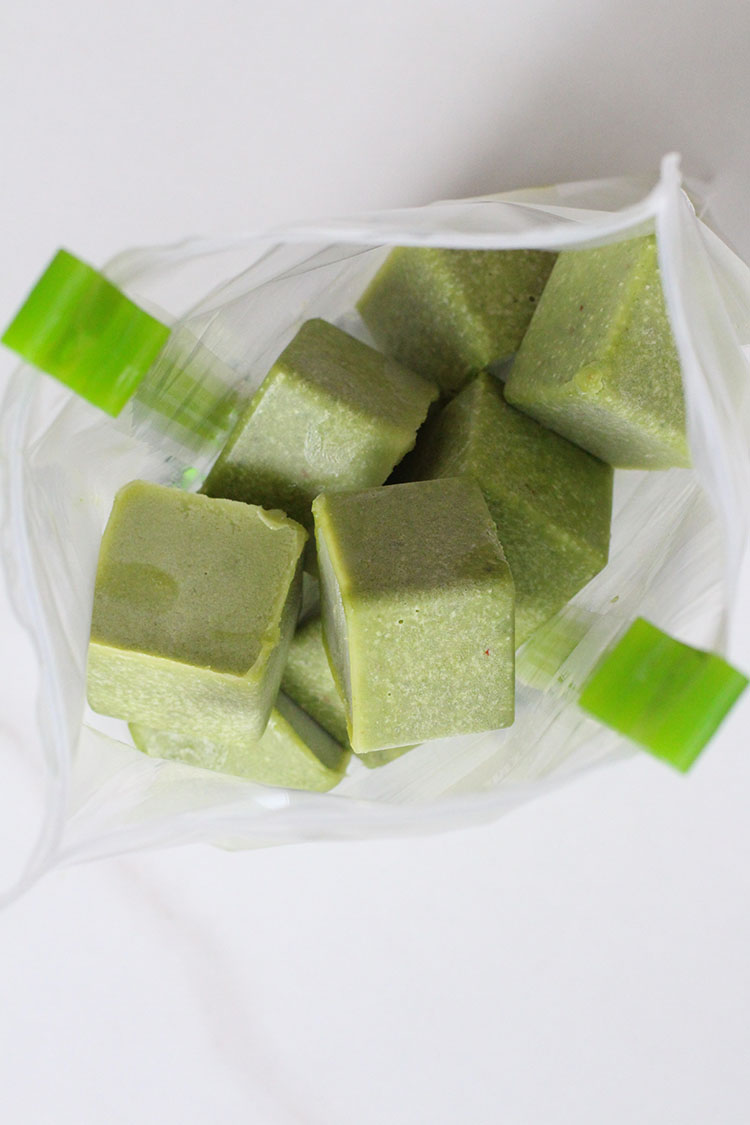 By the way, there's no reason why you can't skip the freezing step and use this pesto fresh in your recipes.  It's delicious that way too!
What's your favorite way to eat pesto?  Please share in a comment below.  I'd love to give it a try!