Yes, you read the title of this post correctly: I made seven KID-FRIENDLY freezer meals in less than an hour and half.  Wahoo!  And the best part is that you can do the same because I'm sharing my recipes and grocery list for free below.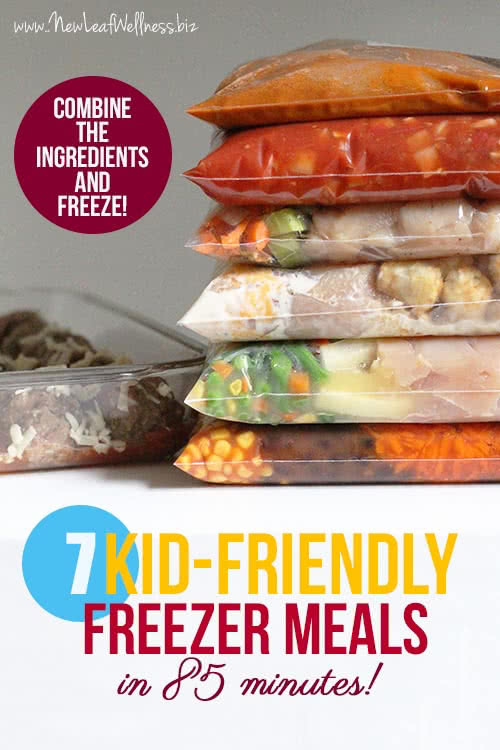 First, here's what I made:
Chicken Tacos
Cheesy Tortellini with Ground Beef (modified from Damn Delicious)
Chicken Noodle Soup
Cheesy Chicken Tater Tot Casserole (modified from The Country Cook)
Easy Chicken Pot Pie
Turkey Black Bean Chili (from my No Cook Freezer Meals cookbook and shared for free below)
Mozzarella-Stuffed Turkey Pesto Meatballs (a recipe from my cousin @sweetersidemom on Instagram)
I've made some version of all of these recipes before, so I'm confident that they will be delicious (and I'm crossing my fingers that my 5 year old, 3 year old, and 1 year old will agree!).

I purposely used as many veggies as possible in these recipes and refused to include condensed soup and other unhealthy crockpot meal ingredients.
I always try to make meals that my whole family will eat, but it doesn't always work out that way.  To come up with a solution, I asked the people who follow my New Leaf Wellness Facebook Page what their kids eat besides chicken nuggets, mac 'n cheese, and pizza.  After reading through all of the responses, I decided these seven freezer meals were the winners.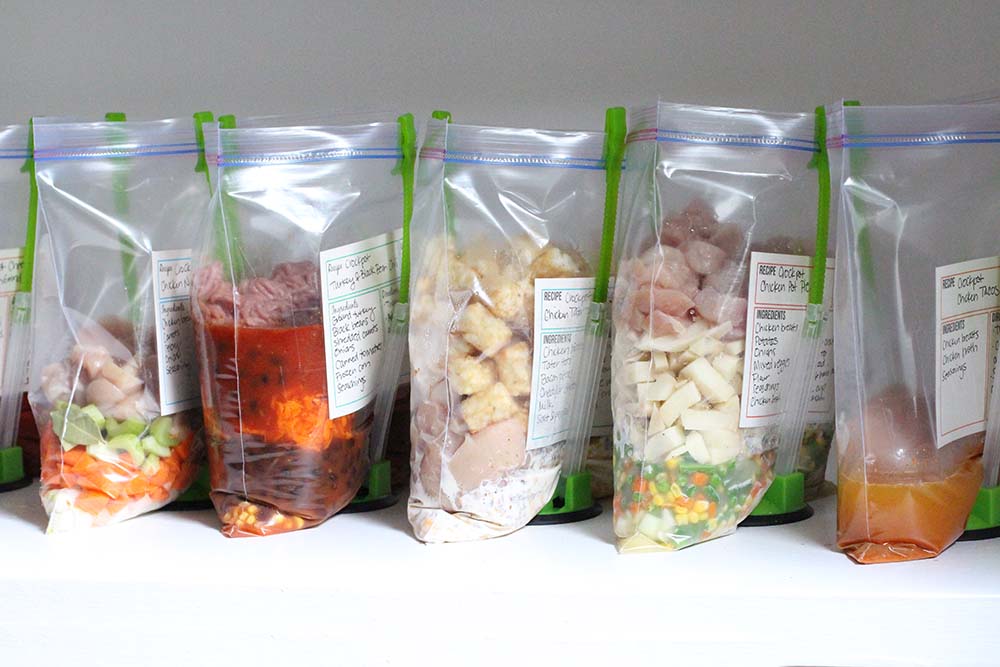 I bought the ingredients at a local grocery store for $75 and was able to prep all seven meals in 85 minutes (including cleaning up my kitchen and taking out the garbage and recycling!).  I'm really excited that these family-friendly meals don't require a ton of time or money.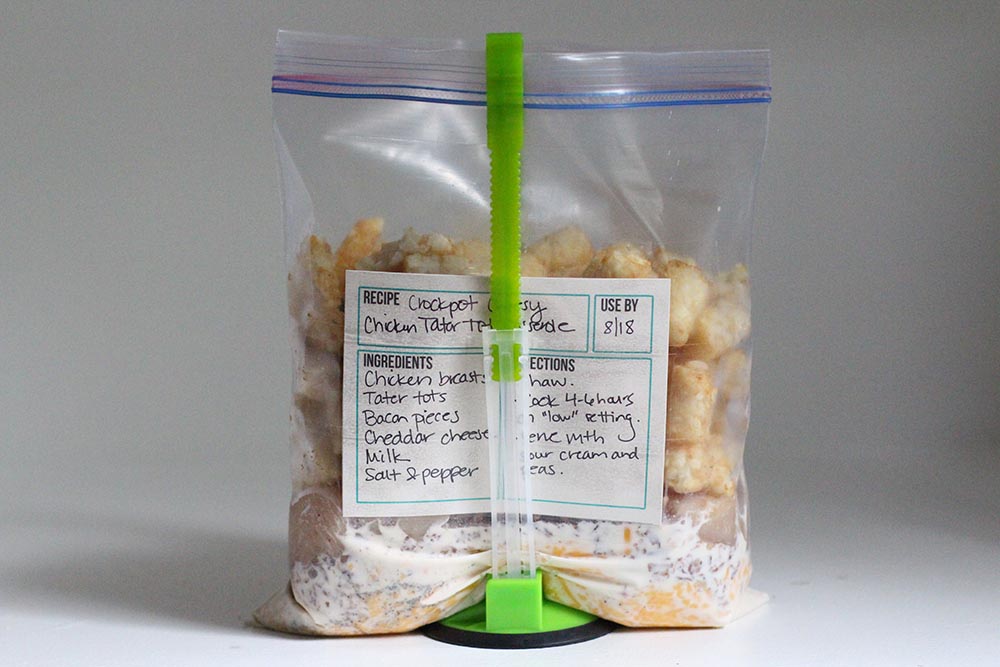 Here's how I prepped the meals so quickly:
I only made meals that didn't require any cooking ahead of time.  Simply combine the ingredients and freeze.
I filled out my freezer meal labels ahead of time.
I used my food chopper for the onions and potatoes.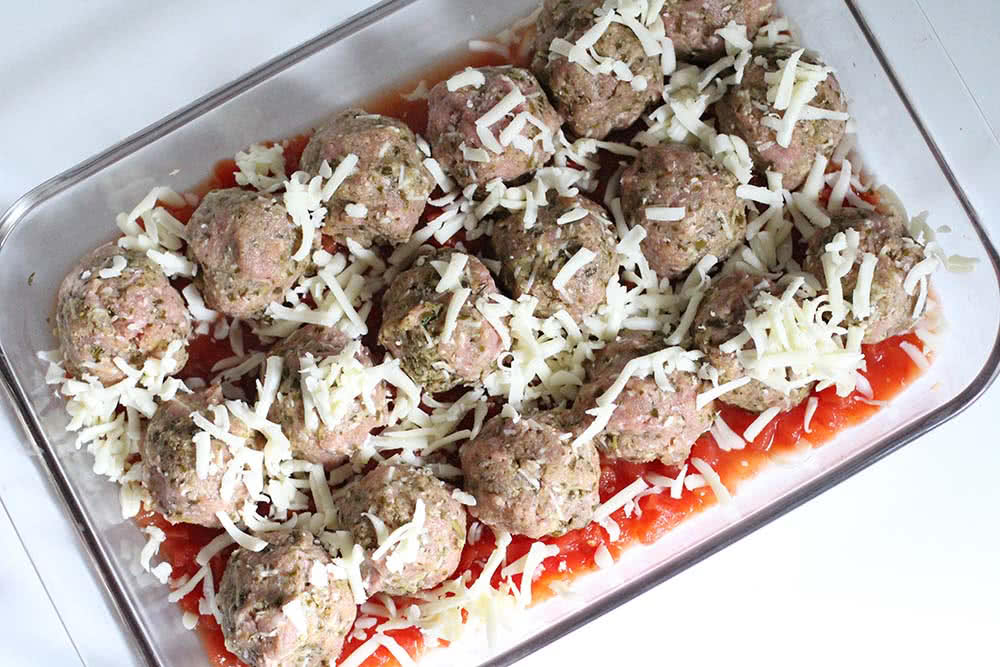 If you're new to freezer cooking, the printer-friendly recipes above will walk you through the process step-by-step.  My method is super easy – I promise!
Thoughts or questions?  I'd love to hear from you.  Leave a comment below and I'll respond as soon as I can.
---
PS When my family eats dinner, we always ask everyone to share "the best part of their day."  I love hearing my daughters' responses and it's a nice way for me and my husband to focus on the positives in of our day.  If you do anything fun to spur conversation during dinner I'd love to hear about it.
PPS Here are some pics of the meals we've tried so far.  YUM.