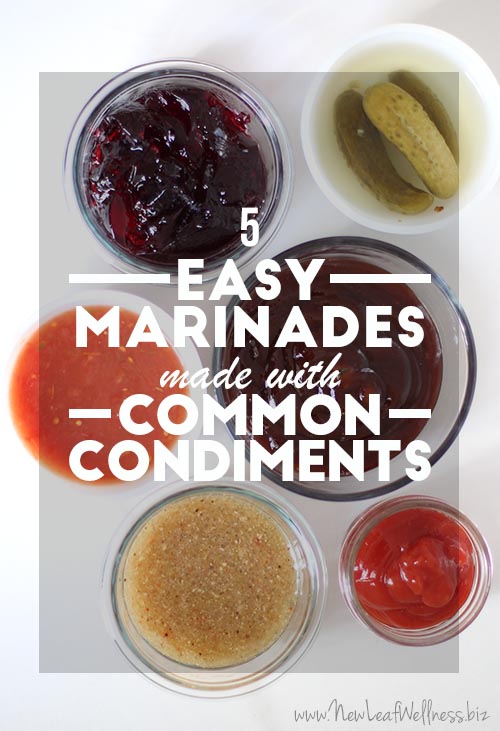 Every so often, I like to clean out my refrigerator.  It makes room for new groceries and reminds me what ingredients I have on-hand for future meals.  I came up with the idea to use some of my half-empty condiments in crockpot freezer meals and was so excited about it.
I ended up making five crockpot freezer meals, each with about two pounds of meat and one cup of sauce.  Here's what I made:
Chicken breasts + BBQ sauce
Chicken breasts + Italian dressing
Pork roast + salsa
Beef roast + grape jelly, ketchup, and allspice (one of my favorite recipes from my No Cook Freezer Meals cookbook)
Beef roast + pickle juice, butter, ranch seasoning, and au jus seasoning
CLICK HERE FOR THE FREE RECIPES AND GROCERY LIST
We've tried all of these meals before and they're absolutely delicious.  I chose the meats that we were hungry for, but I think you could mix-and-match based on your family's preferences.

I love that I was able to turn the simple sauces in our refrigerator into something new.  I used up four of the bottles completely and was able to recycle their containers.  That means I was able to clean out my refrigerator AND make dinner at the same time.
Since I already had the condiments on-hand, I only had to buy the meats and seasonings at the grocery store. Most of the meat was on sale, so I only spent a total of $34.  Now I'm stocked with five dinners for busy weeknights!
I serve my crockpot freezer meals with simple side dishes like rice or rolls and a salad or steamed broccoli.  Yum.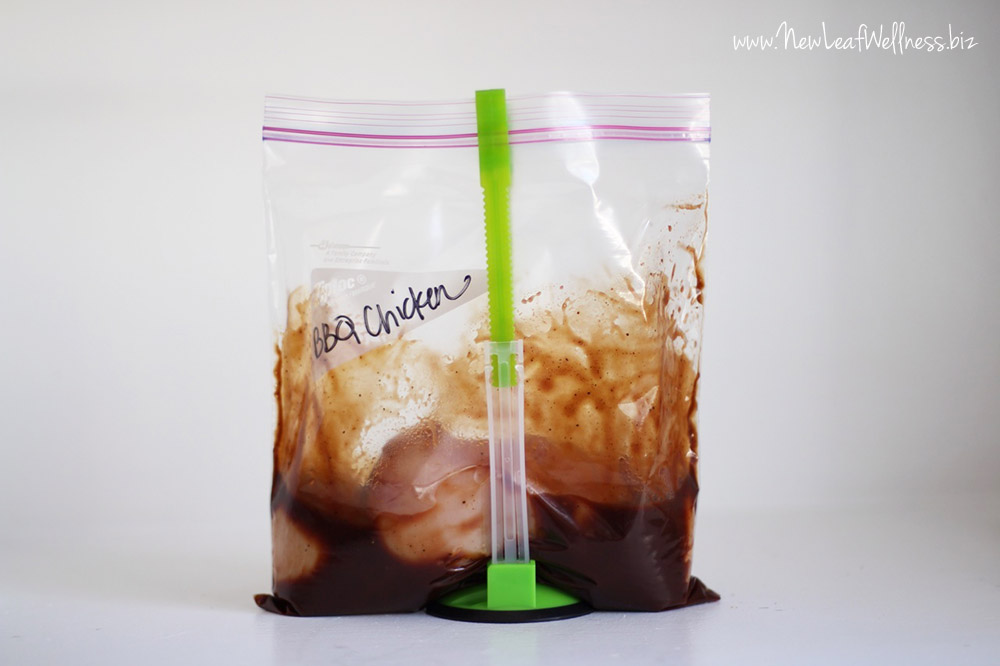 (I use these baggy stands when I'm prepping meals.)
I have to say that is was really easy to make these meals.  I literally dumped the meat and sauces into gallon-sized plastic freezer bags and sealed them.  It probably took me 15 minutes total and the only clean-up was two measuring cups, a measuring spoon, a serving spoon, and a knife.  Woot!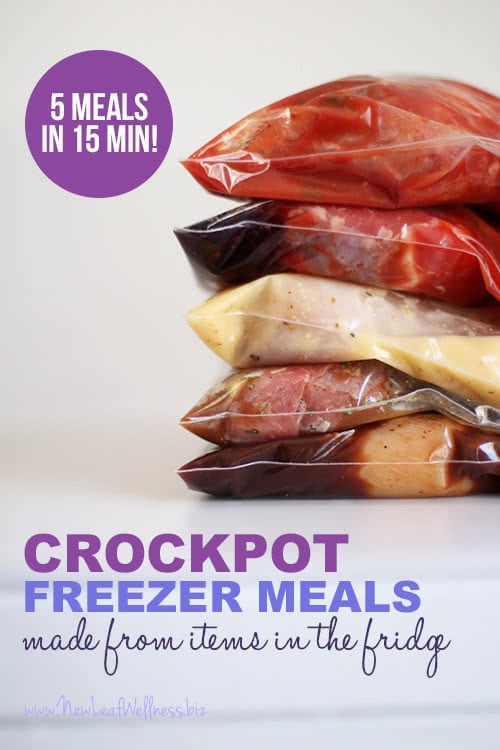 If you're new to crockpot freezer meals, the recipes in the printable pdf above will walk you through the process step-by-step.  My freezer cookbooks also include a ton of tips and recipes.
Thoughts or questions?  Leave comment below and I'll get back to you as soon as I can.  I'd love to hear from you.