Have an over-abundance of zucchini from your garden? Want to take advantage of the fresh, local zucchini at your local farmers' markets and grocery stores? Simply love green squash? These five zucchini recipes are for you!
Zucchini is low in calories, saturated fat, sodium, and cholesterol.  It's a good source of protein and vitamin C.  (More nutrition info about zucchini here.)
Zucchini is not only nutritious, it's delicious!
Here are my family's favorite zucchini recipes that are easy, healthy, and tasty, too.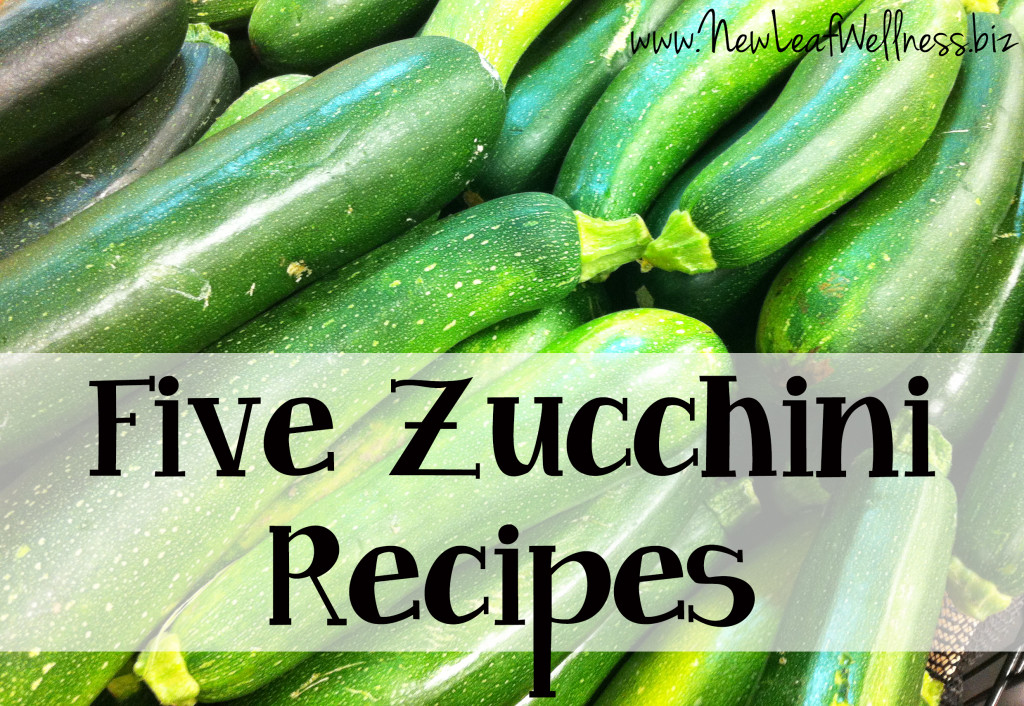 1) Breaded and Baked Zucchini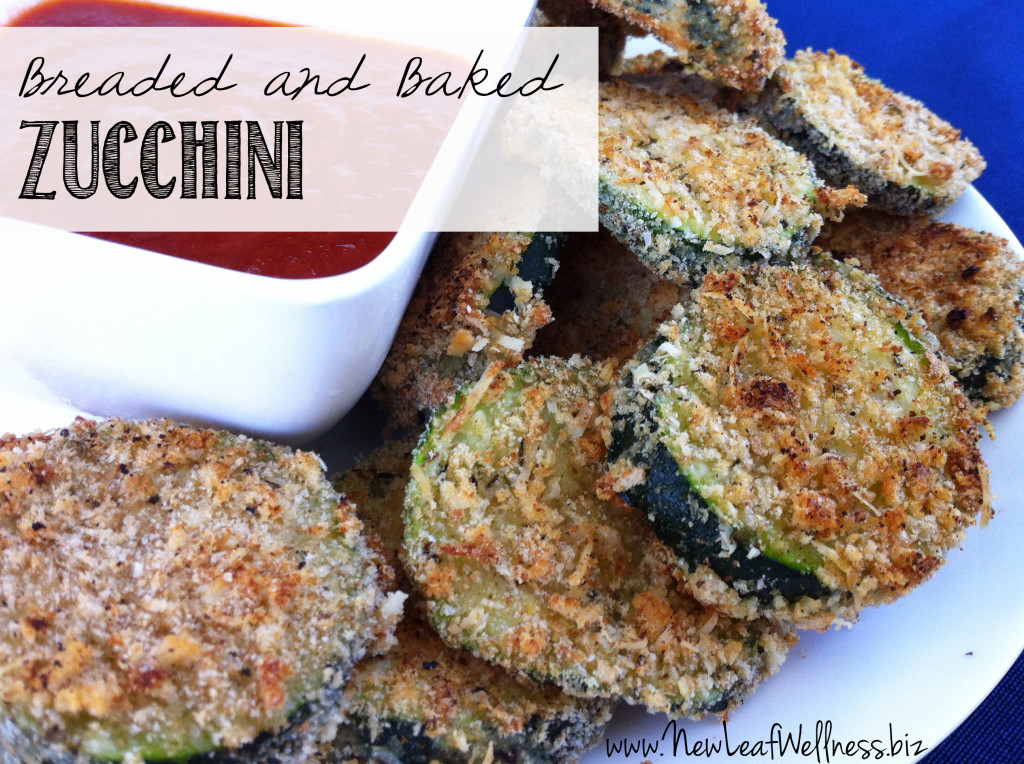 Breaded and Baked Zucchini is probably my all-time favorite zucchini recipe.  Panko bread crumbs are included in the breading to help achieve a crispy texture.  And baking these breaded zucchini slices at 4oo degrees F makes them golden brown on the outside and soft on the inside.  This breaded and baked zucchini is so delicious that you're gonna forget about fried zucchini altogether!
2) Garden Vegetable Soup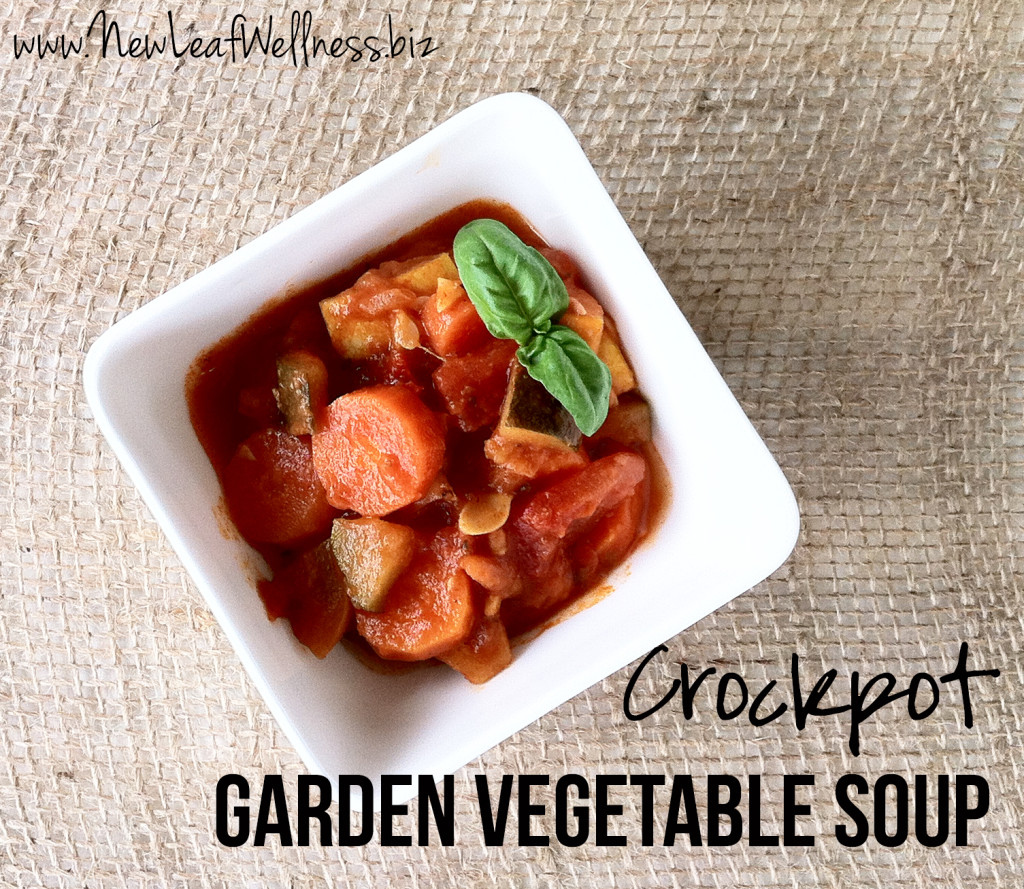 My recipe for garden vegetable soup is my two year old's favorite zucchini recipe.  The soup is full of fresh zucchini, yellow squash, and carrots, and she eats it faster than a bowl of chocolate ice cream.  The broth is super simple and doesn't require measuring any spices.  My whole family loves this recipe so much that I included it in my 'Easy & Healthy Slow Cooker Recipes' Cookbook.  You'll have to pay $5.99 for the eBook, but you can download it immediately and start cooking.  (The eBook also contains my best slow cooker tips, a review from Registered Dietitian Dana White, and nutritional info.)
3) BBQ Chicken Foil Packs (with broccoli, zucchini, and onions)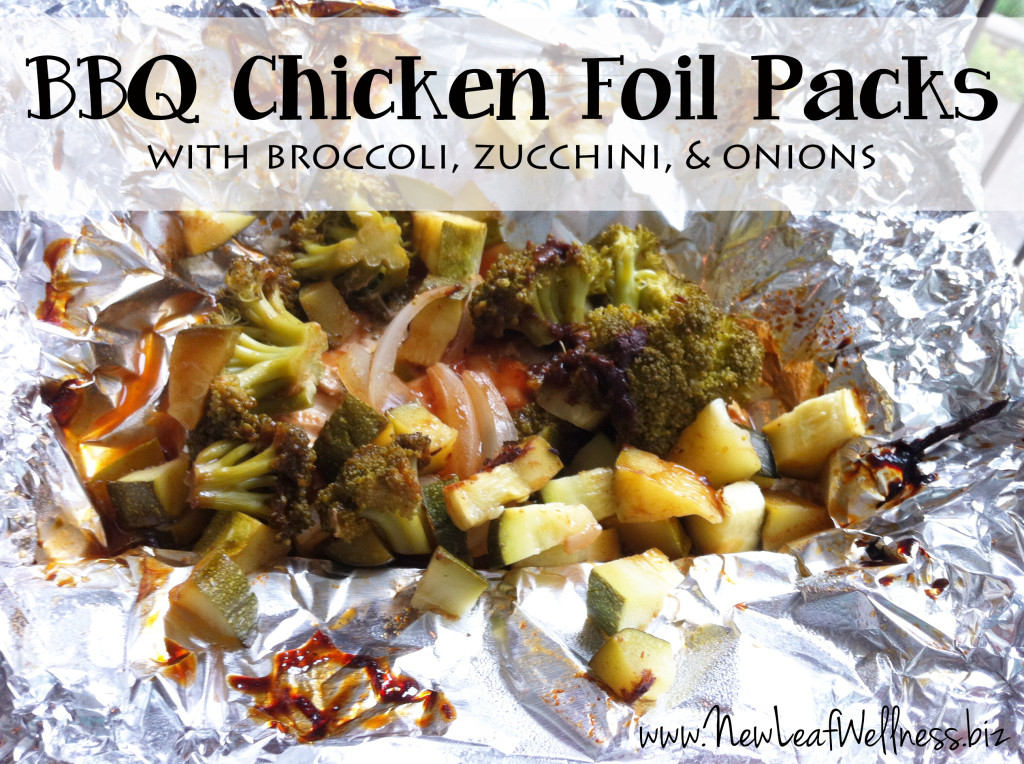 My recipe for BBQ chicken foil packs includes one large zucchini and can be prepped in 10 minutes flat.  The sauce contains a "secret ingredient" that makes the chicken and veggies super delicious and flavorful.  Plus everything cooks in a foil pack so you don't have to scrub any pans after dinner.  Bonus!
4) Slow Cooker Zucchini "Lasagna"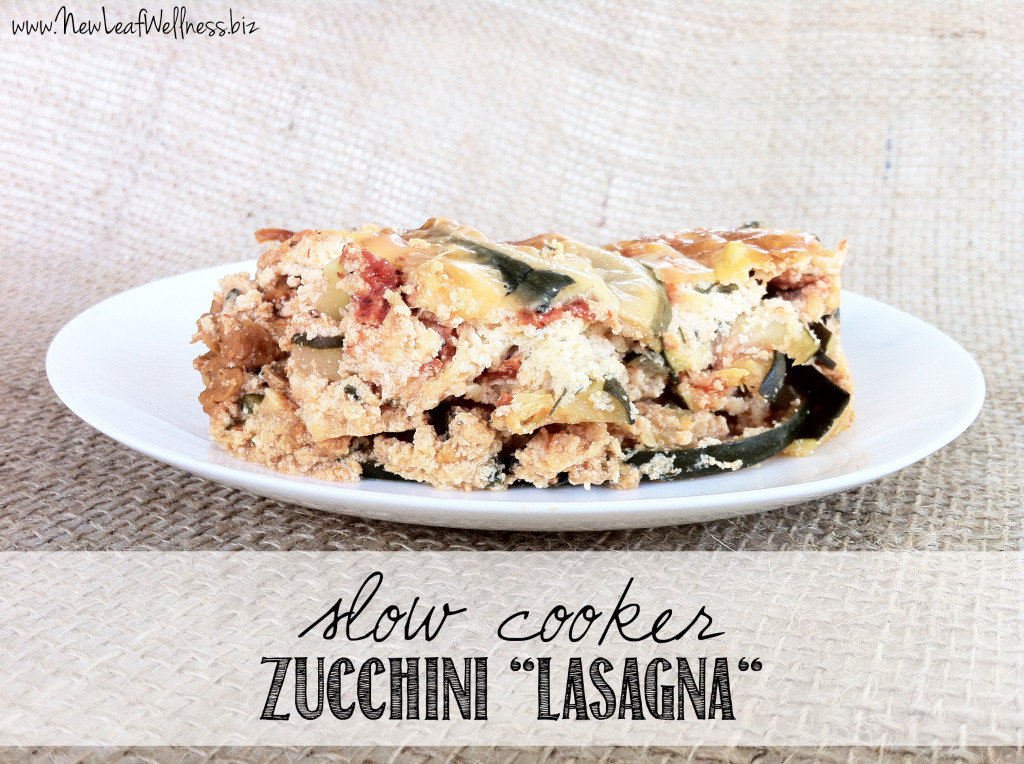 Zucchini "lasagna" in your slow cooker?!  You bet!  Zucchini "lasagna" is another one of the recipes from my 'Easy & Healthy Slow Cooker Recipes' Cookbook.  (Only my family's favorite recipes make the cut for my cookbooks, so we must really have a thing for slow cooker recipes with zucchini!)  My slow cooker zucchini "lasagna" recipe is a great twist on the traditional lasagna recipe and calls for two large zucchinis instead of pasta.  Even my semi-picky husband loves this stuff.  YUM.
5) Chocolate Coconut Zucchini Bread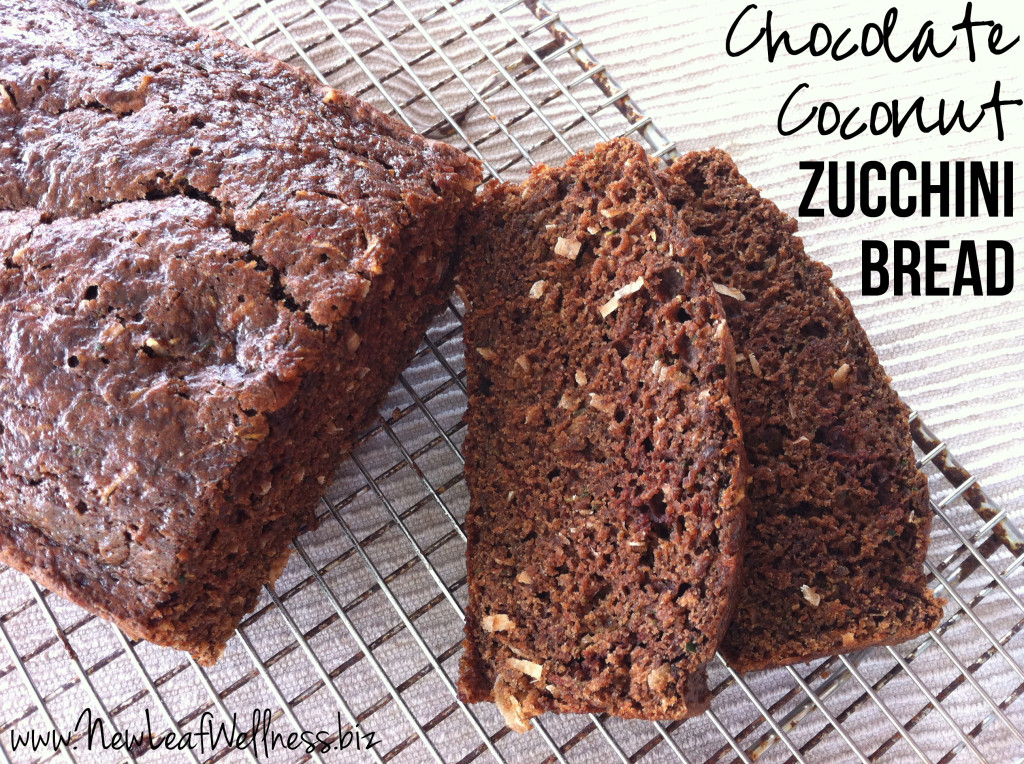 The addition of cocoa powder in my chocolate coconut zucchini bread recipe makes it taste extra decadent and the coconut flakes add the perfect amount of crunch.  The final product is so moist and flavorful that your taste buds will never guess that it includes flax seeds and half the oil of traditional recipes.  You and your kids are gonna love this recipe, I promise!
Question: What's your favorite thing to make with zucchini? Please share in a comment below!