Have you ever wanted to sub ground turkey for ground sausage in a recipe?  Here's how you can transform the turkey with spices already in your spice rack!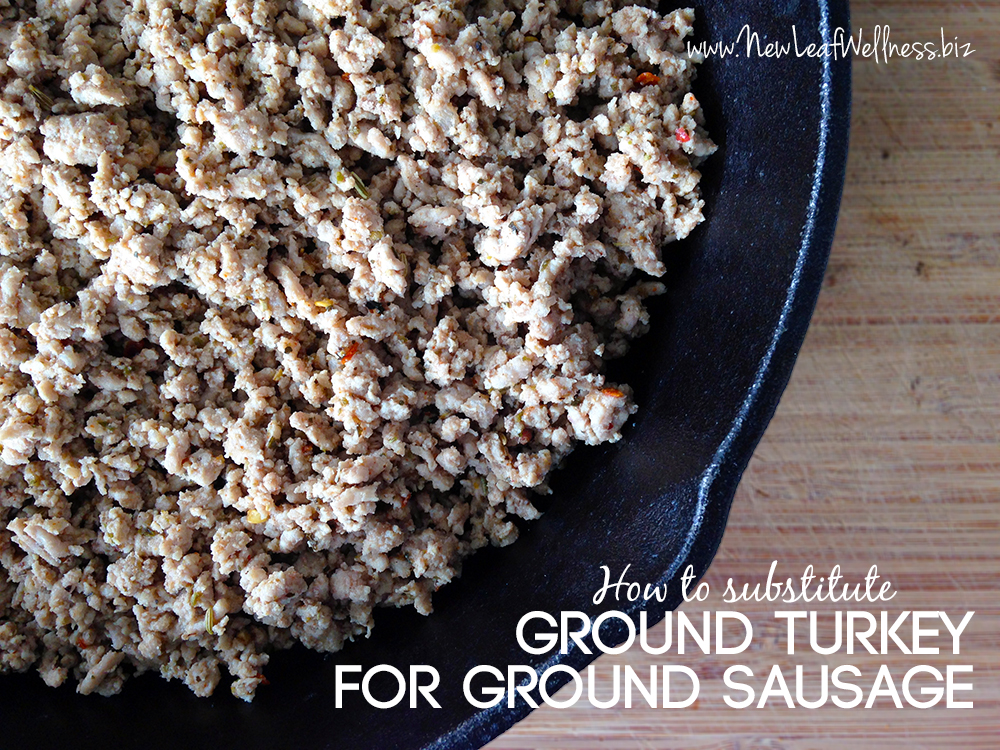 Why sub ground turkey for ground sausage, you ask?
If you want to make a recipe that calls for sausage, but don't have any on-hand
If you don't eat pork
If ground turkey is on sale at the grocery store
If you're watching your diet and want to eat less fat, cholesterol, and sodium
Seasoning ground turkey like ground sausage is really easy to do!  All you need is a homemade spice mix.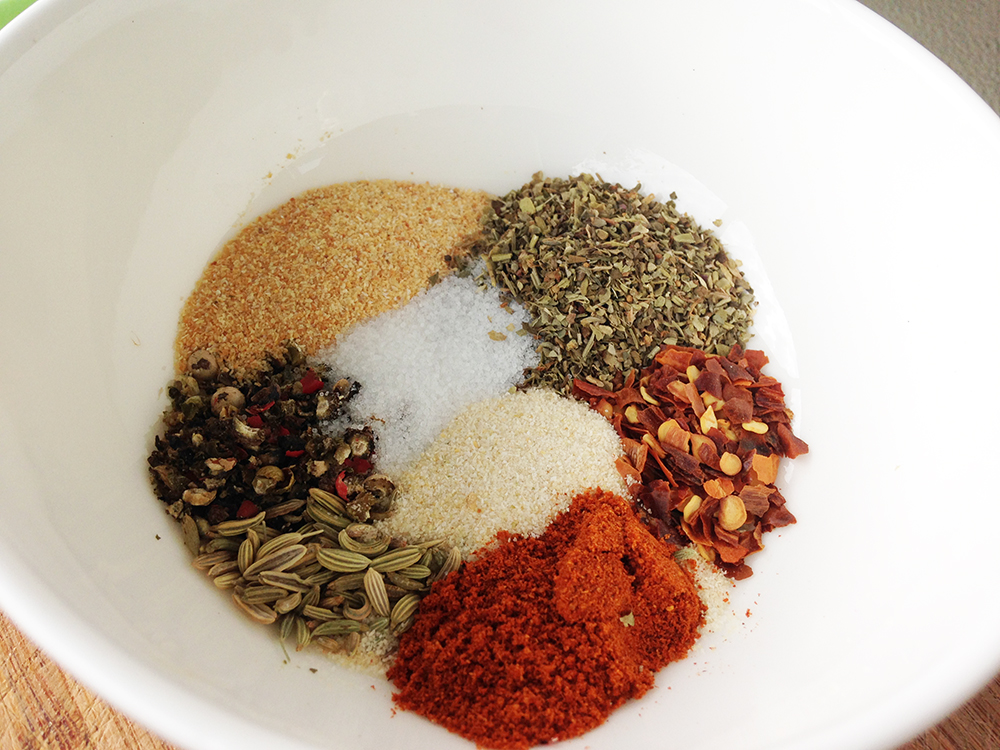 (Does anyone else think dried spices are incredibly beautiful?)
Here are my favorite recipes with ground sausage that would taste great with this substitution
My husband and I also eat this seasoned ground turkey as a topping on homemade pizza. Delicious!
How to Season Ground Turkey like Ground Sausage
Ingredients
1 pound ground turkey
1 tablespoon red wine vinegar
1.5 teaspoons Italian seasoning (or equal parts dried basil, oregano, and thyme)
1 teaspoon freshly cracked black pepper
1 teaspoon garlic powder
1 teaspoon onion powder
1/2 teaspoon packed light brown sugar (optional, but recommended)
1/2 teaspoon paprika
1/2 teaspoon crushed red pepper flakes
1/4 teaspoon salt
1/4 teaspoon ground or whole fennel seeds
Directions
In a small bowl, combine all spices (including brown sugar, if using) and set a aside.
Brown ground turkey in a large pan on stovetop.
Add red wine vinegar and stir.  Add spice mix and stir to combine.
Use in place of ground sausage in your favorite recipes!
Seasoning mix adapted from allrecipes.
---
P.S. Don't forget to follow me on Pinterest (@kellymcnelis) for more recipe ideas!