I struggled with dry skin my whole life until I started making my own simple, all-natural lotions.  I love sharing what I make with friends, and I'm excited to help one lucky reader make some lavender lotions of their own!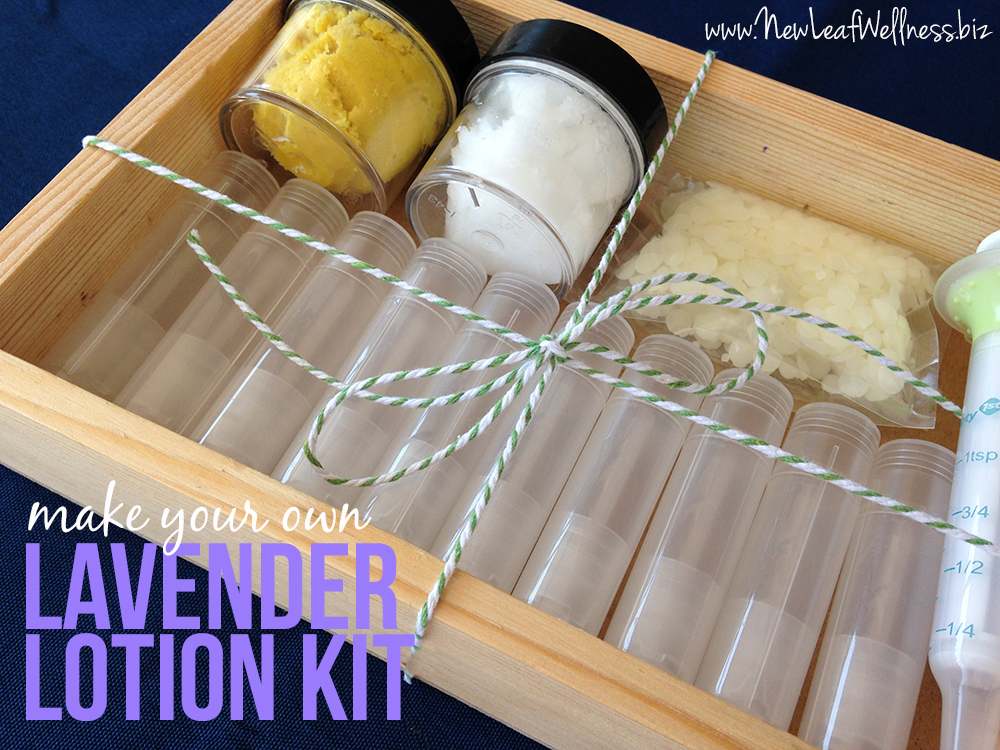 Have you ever wanted to make a "DIY" that I've posted here on New Leaf Wellness but not wanted to buy the ingredients?  You know, like my homemade chapsticks, glycerin soaps, and naturally tinted lip balms?
If you're nodding your head, you're in luck!  I'm giving away kits with all of the materials you need to make your own at home.
Today's giveaway is a kit with everything you need to make my lavender lotion "sticks."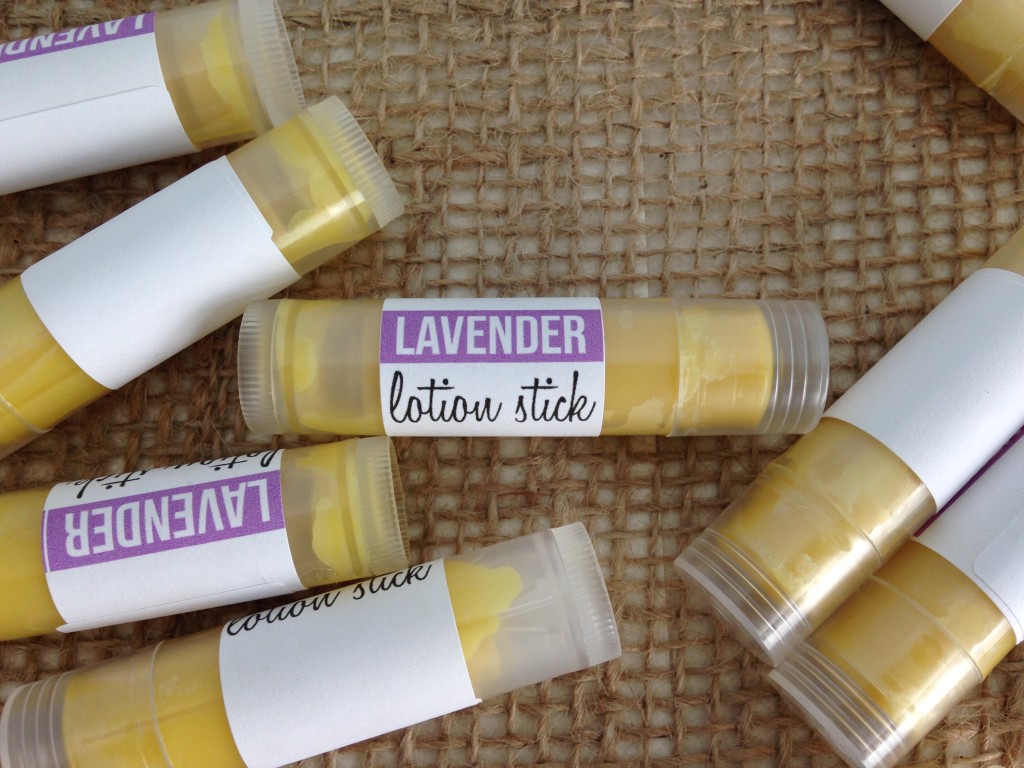 They're basically solid lotions in cute, little, chapstick tubes.  Simply rub on your skin like you use lotion.
I use these lavender lotions on my knuckles, elbows, and heels.  They're the perfect all-natural product to use on my baby's cheeks, and I keep them in my diaper bag and purse at all times.
These little solid lotion sticks are a great homemade skincare product for beginners.  With the items in this kit, you'll be able to whip up a batch in 15 minutes flat.  Enter the contest below to win!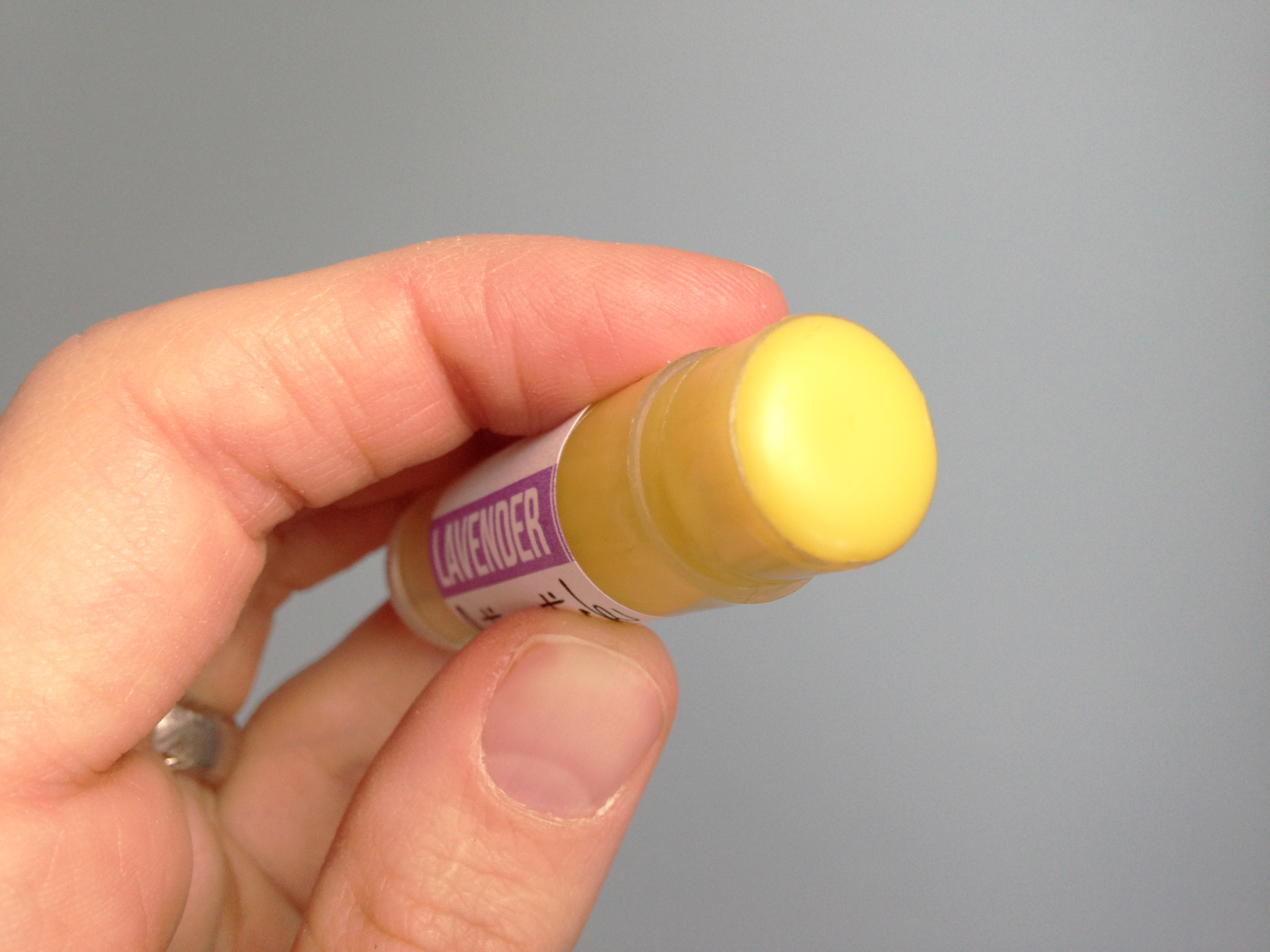 Make Your Own Lavender Lotion Kit GIVEAWAY
Yields: Thirteen, .15oz lavender lotion sticks
Inside the Kit
Organic virgin coconut oil
White beeswax pellets
African shea butter
100% Vitamin E soft gels
Organic lavender essential oil from Wyndmere Naturals
Medicine syringe
13 empty chapstick containers
13 homemade labels for your lotion sticks
Step-by-step directions
All of the ingredients will be individually wrapped and shipped to one lucky winner via priority mail shipping.
(The essential oil was generously donated by the high quality aromatherapy company Wyndmere Naturals.)
To Enter
This giveaway ends Monday, May 19th at 11:59pm EST.  Open to U.S. residents ages 18 and older.
Answer this question in a comment below: "What kind of lotion do you normally use?"  Then, click "I commented."
Earn up to four additional entries by following Wyndmere Naturals on Facebook and New Leaf Wellness on Facebook, Pinterest, and Instagram!
a Rafflecopter giveaway

Trust me, you'll want to follow along because there are more cute DIYs and giveaways to come!