A lot of moms (and women in general) tell me that their biggest diet struggle is preparing healthy meals for dinner.  They do well for breakfast, lunch, and snacking, but then everything seems to fall apart after work/taking care of the kids/errands/etc.  Today, I'd like to share what I do to avoid that trap in our house…plan meals ahead of time and grocery shop for the entire week at once.
Sounds simple, right?  It is!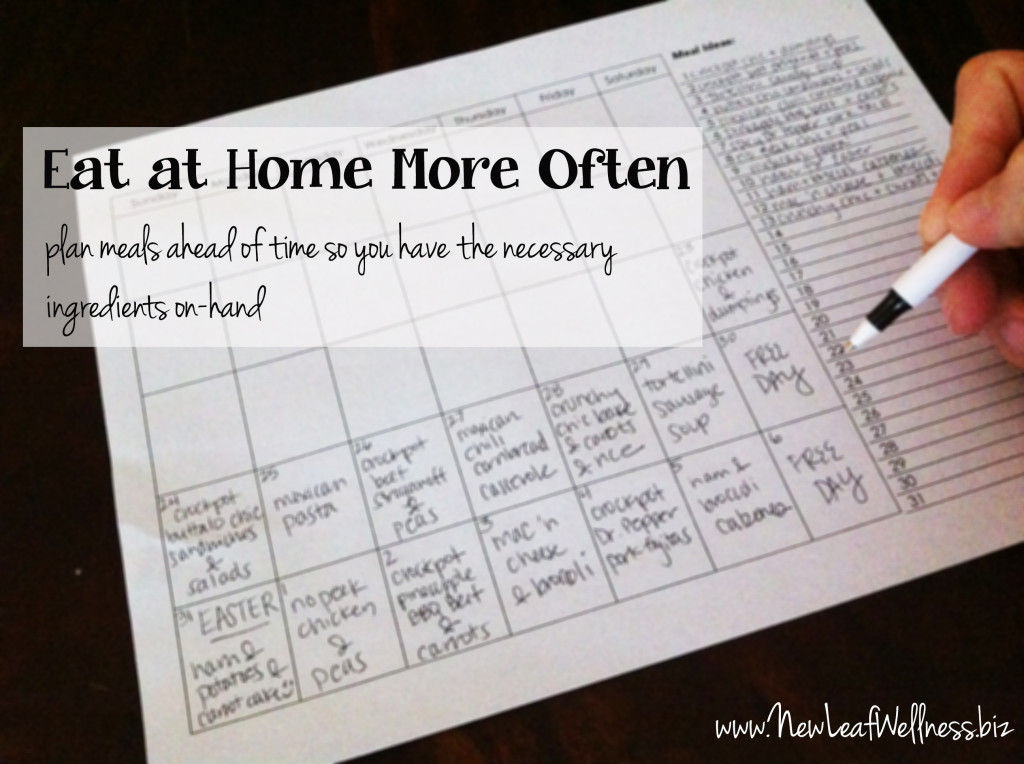 Planning and shopping for a week at a time usually works like this…during the week I start thinking about dinner ideas for the following week (Right now I'm getting tons of ideas from Pinterest, anyone else?).  I jot down the ideas in the notepad on my phone (or my COZI online app) and when Saturday rolls around I compile all of the ingredients that I need onto one shopping list.  I also keep track of the household items that we need during the week and add those to the list.
Here's an example of 6 dinners (My husband and I usually do a "dinner date" out for #7):
"Chicken fried pork chops" with cheesy potatoes and green beans
BBQ chicken cornbread pie
Baked chicken wings with salads
Cheesy broccoli chicken foil packs
Taco pizza
Hamburgers and baked french fries
I don't adhere to any kind of specific "diet" other than trying to prepare as many of our meals as I can.  I also try to include vegetables, variety, and reasonable portion sizes.
So now you now my basic dinner strategy.  I find it a lot easier to keep my eating in check when I have meals planned in advance and a kitchen stocked with the necessary ingredients.
What tips and tricks do you use for meal planning?
—————————–
You can follow my recipes and recipe reviews on Pinterest @kellymcnelis.