I'm so excited to share a brand-new freezer cooking class with you! I'm making 12 healthy freezer meals from ingredients at Sam's Club and everyone who attends will receive my printable recipes, shopping list, and freezer meal labels for free!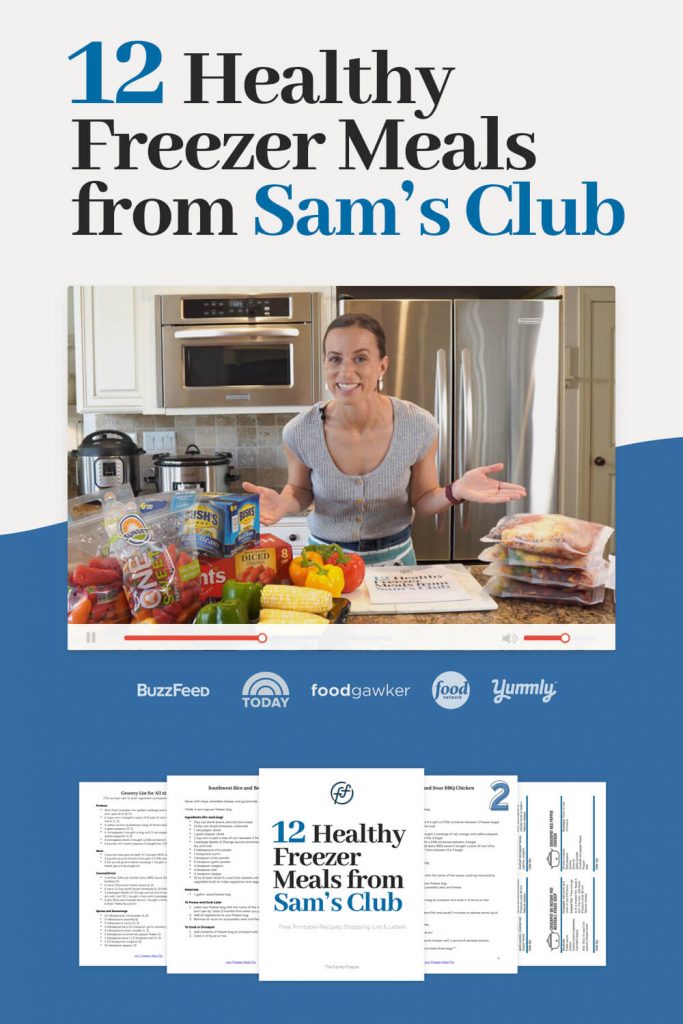 Do you need an easier way to serve your family healthy meals?
Do you like the idea of freezer meals but don't know where to start?
Are you a visual learner who wants someone to literally show you how it's done?
CLICK HERE TO SIGN UP FOR THE CLASS!
What am I making?
Sweet and Sour BBQ Chicken

Tex Mex Beef and Cabbage

Southwest Rice and Bean Soup 

Sausage-Stuffed Mini Sweet Peppers
NOTE: I'm making three bags of each recipe for a total of 12 meals! This is the best way to take advantage of Sam's Club's bulk ingredients!
What's so great about this particular group of meals?
They're quick and easy to make! None of the recipes require any cooking before freezing, so I'll be making all of them in an hour (5 min/meal!)

They're budget-friendly! I bought the ingredients for $116 ($9.67/meal with 4-6 servings)

They're healthy and delicious! My parents even taste-tested some of the meals and agreed they're amazing!

 ⠀
All of these meals can be cooked in a crockpot or Instant Pot. ⠀⠀
Sound good? CLICK HERE to sign up and I'll see you there!⠀