I have a question: I see some of your recipes have potatoes in them. I've heard that they can turn black when you cook them after being frozen. Is this true? Have you had this happen? Any tips?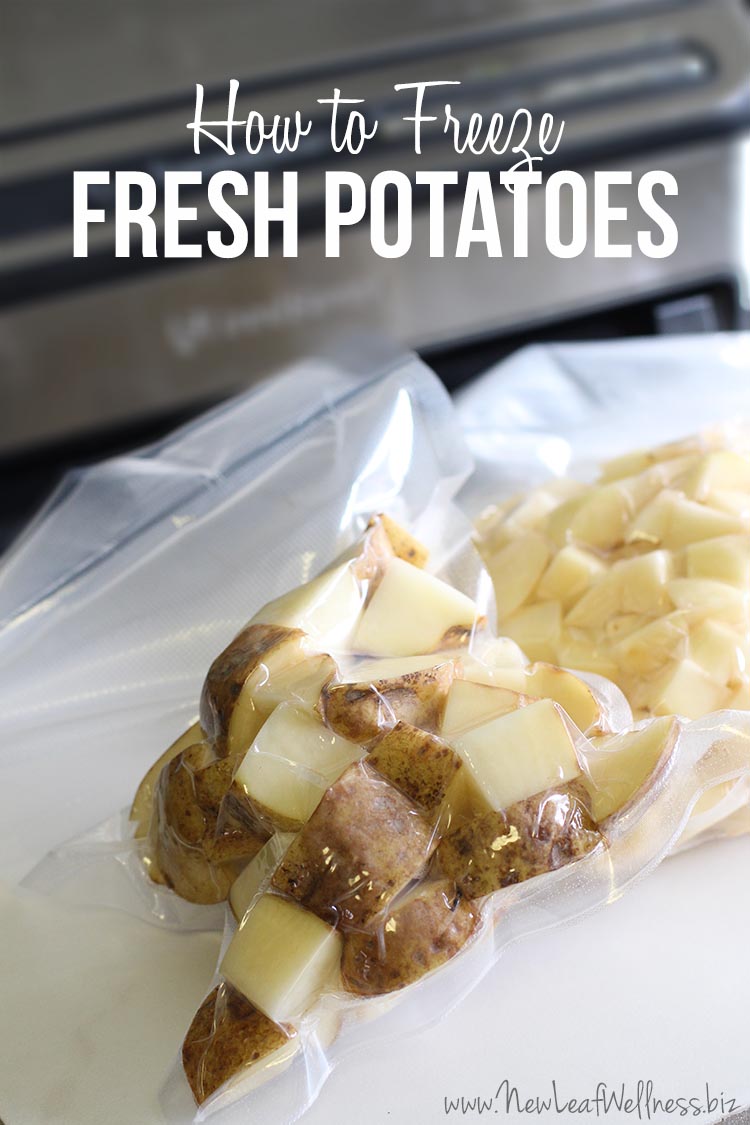 Certain questions come up over and over again in my blog comments and emails so I'm going to attempt to answer all of them in detail on my blog.
How to freeze fresh potatoes in slow cooker freezer meals is one of them.
I had an experience years ago where the potatoes in my freezer bag of beef stew turned black while cooking and ruined the entire dish.  After that, I avoided freezing fresh potatoes, but then I tried this Potato Chowder from the freezer cooking authority Once a Month Meals and had a change of heart.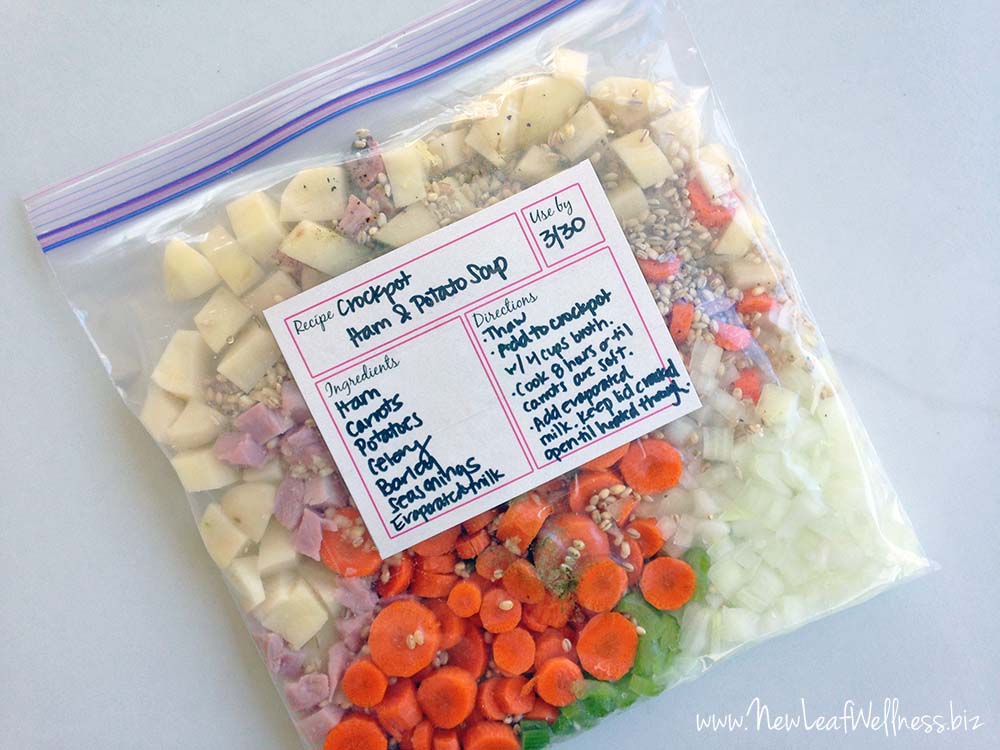 Here's how I freeze fresh potatoes without turning them black:
I always use fresh potatoes.

I add everything else to my freezer bags FIRST, and then chop and add the potatoes so they aren't exposed to air for very long.




I thaw my freezer bags with fresh potatoes in water in the morning (instead of in the refrigerator overnight).  I'm not sure why this helps, but I think it makes a difference.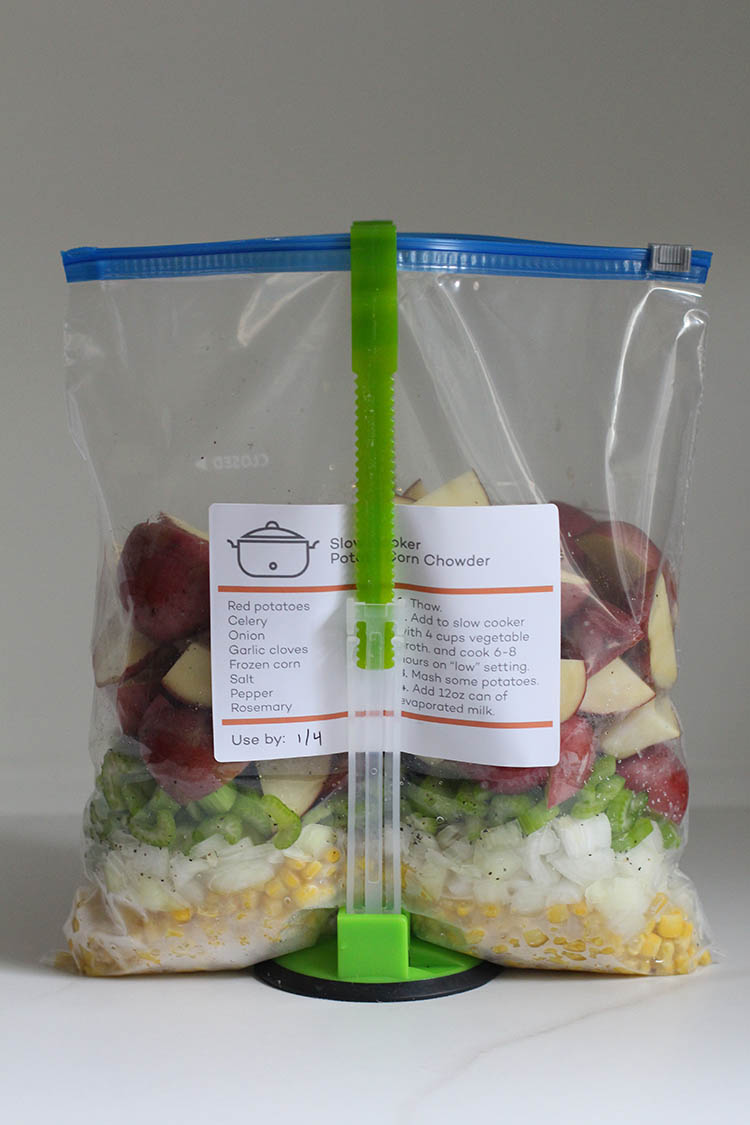 Sometimes the potatoes in my freezer meals get a little bit darker while cooking, but it doesn't bother us and they still taste good.
Here are some other tips for freezing raw potatoes that I found online:
Rinse them in a combo of water and a little bit of white vinegar.
Blanch in boiling water for 2-3 minutes before freezing (source). <- This takes more time, but seems to be the best way to prevent your potatoes from turning black.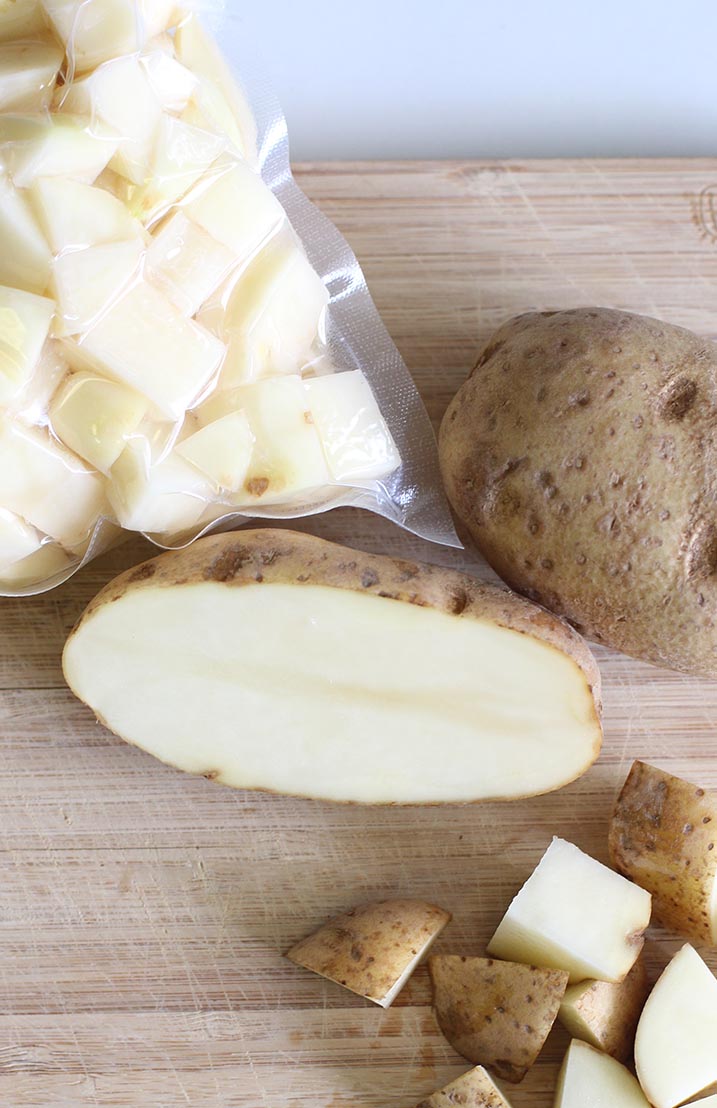 Oh, and here are some awesome slow cooker freezer recipes with potatoes:

Other frequently asked questions about freezer cooking:
Thoughts or questions?  Please leave a comment below and I'll respond as soon as I can.  I'd love to hear from you.