If you've been searching for a cream cheese frosting recipe for Easter, you can stop looking.  This frosting is sheer perfection and so easy to make!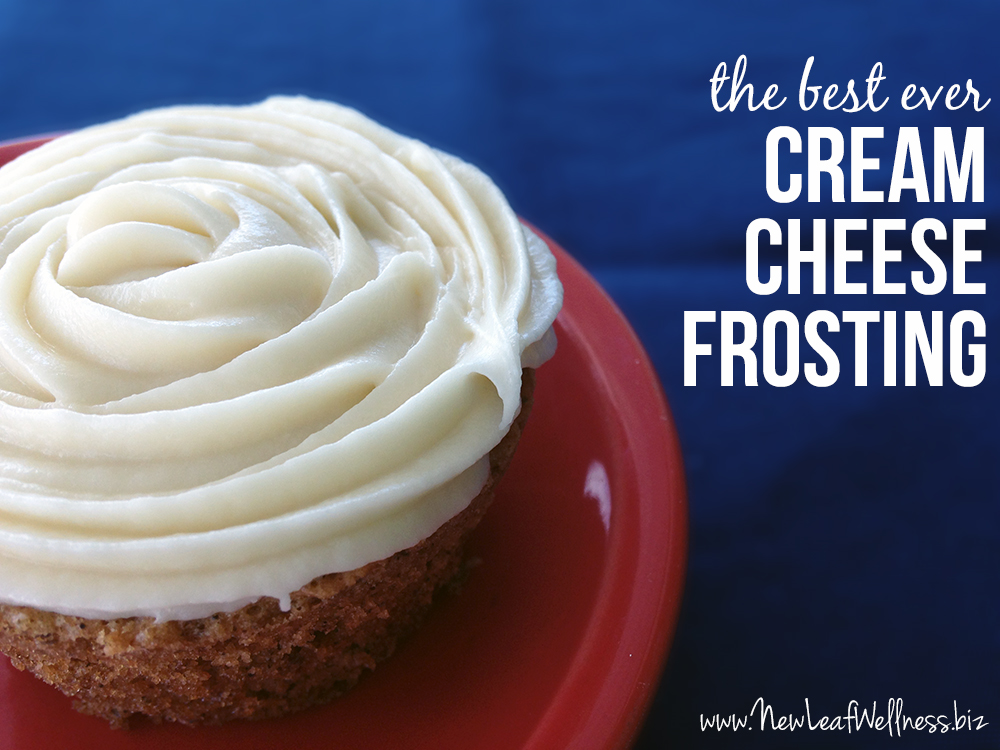 Let's keep this post short and sweet, just like the cream cheese frosting recipe.
I mean, doesn't the photo above speak for itself?!
This cream cheese frosting is my mother-in-law's famous recipe.  I use it on top of carrot cake, my spiced carrot muffins, and inside my spiced cookie creme pies.
It's sweet, but not too sweet.  The kind of frosting that you just want to eat with a spoon.  Yummmmm.
Cream Cheese Frosting Recipe
Yields: Enough cream cheese frosting for one 9×13″ cake or 24 cupcakes.
Ingredients
1/2 cup unsalted butter, room temperature (one stick)
4 oz cream cheese, room temperature (1/2 package)
1 lb confectioner's sugar (AKA powdered sugar) (1 pound = about 4 cups, unsifted)
2 teaspoons vanilla extract
1 tablespoon 2% milk (or whatever you have on-hand)
Directions
Combine all ingredients and mix until smooth.  (To avoid a huge mess, I add about one cup of confectioner's sugar at a time and mix by hand.  Once everything is mostly blended, I use my hand mixer to get a super-smooth consistency.)
Frost and enjoy!