Are your lips dry?  Are you feeling crafty?  Do you like free stuff?  Keep reading to see what those three questions have in common!  (Psst…it's a super fun giveaway!)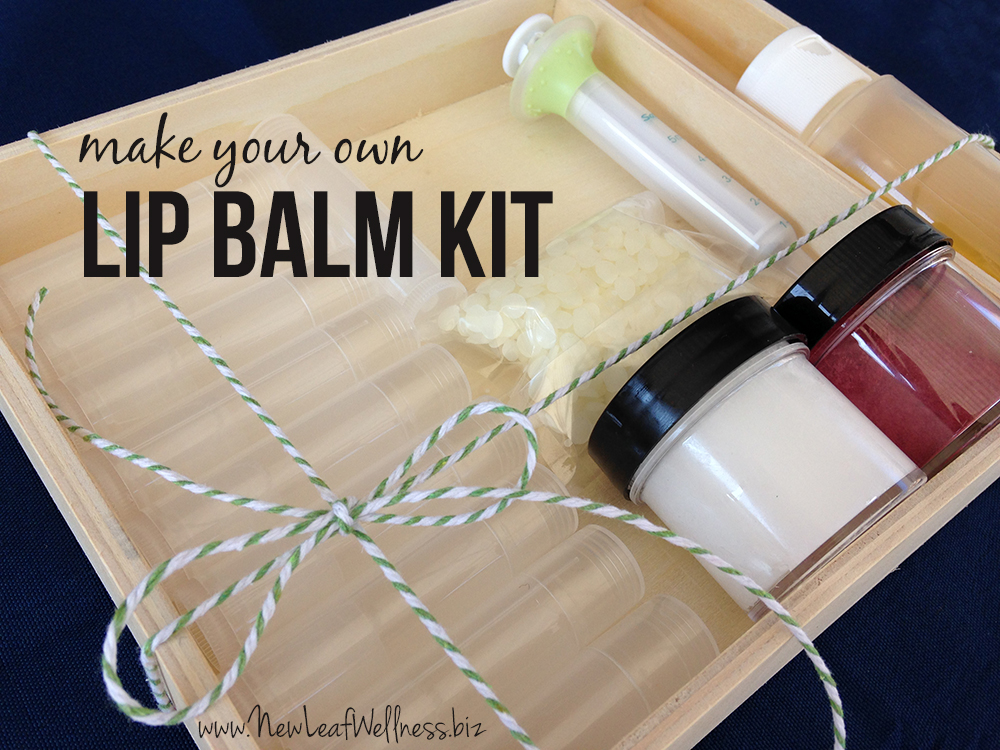 Have you ever wanted to make a "DIY" that I've posted here on New Leaf Wellness but not wanted to buy the ingredients?  You know, like my homemade chapsticks, lavender lotions, and naturally tinted lip balms?
If you're nodding your head, you're in luck!  I'm going to start giving away kits with all of the materials you need to make your own at home.
My first giveaway is a kit with everything you need to make my homemade naturally tinted lip balms.  These lip balms are super glossy and moisturizing, and so easy to make!  Enter the contest below!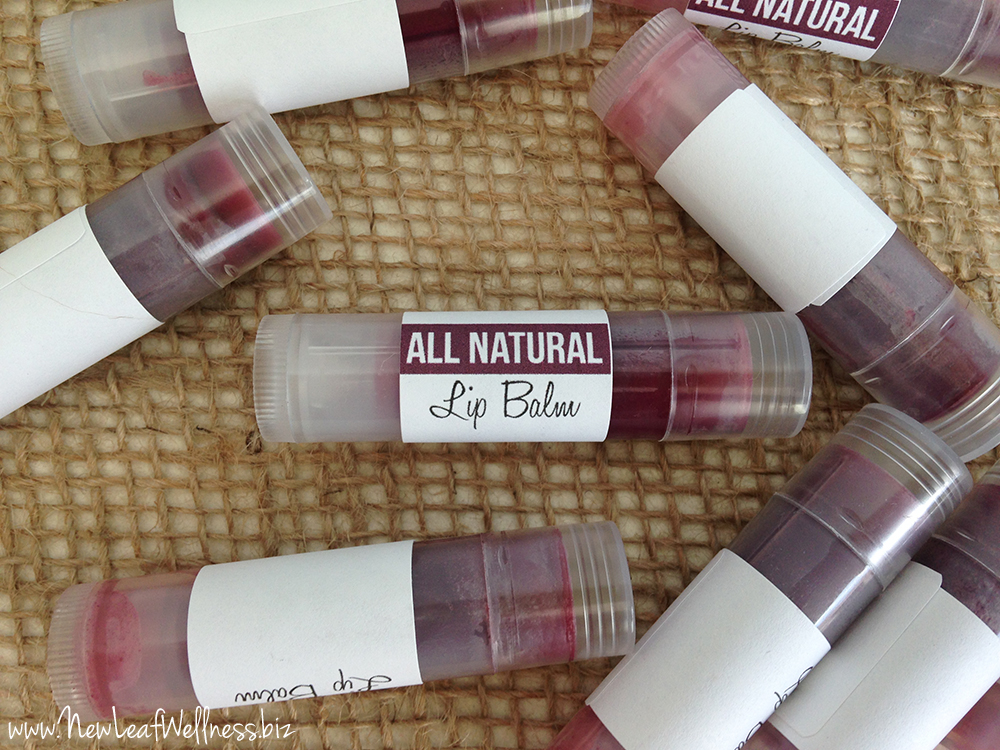 I am also selling a limited quantity of pre-made lip balms in my shop for $5 each (with free shipping).  When they're gone, they're gone!
Make Your Own Tinted Lip Balm Kit GIVEAWAY
Inside the Kit
Organic virgin coconut oil
White beeswax pellets
Jojoba oil
Organic beet root powder
100% Vitamin E soft gels
Melissa essential oil in jojoba oil (AKA Lemon Balm) from Wyndmere Naturals
Medicine syringe
10 empty chapstick containers
10 labels for your lip balms
Step-by-step directions
(The essential oil was generously donated by the high quality aromatherapy company Wyndmere Naturals.)
To Enter
This giveaway ends Tuesday, March 25th at 6:30am EST.  Open to U.S. residents only.
Answer this question in a comment below: "If you win, are you going to share your lip balms or keep them all for yourself?"  Then, click "I commented."
Earn up to four additional entries by following Wyndmere Naturals on Facebook and New Leaf Wellness on Facebook, Pinterest, and Instagram!
Trust me, you'll want to follow along because there are more giveaways coming in the following weeks!