Look out cold and flu season!  I'm fighting back with a super simple recipe for all natural vapor rub.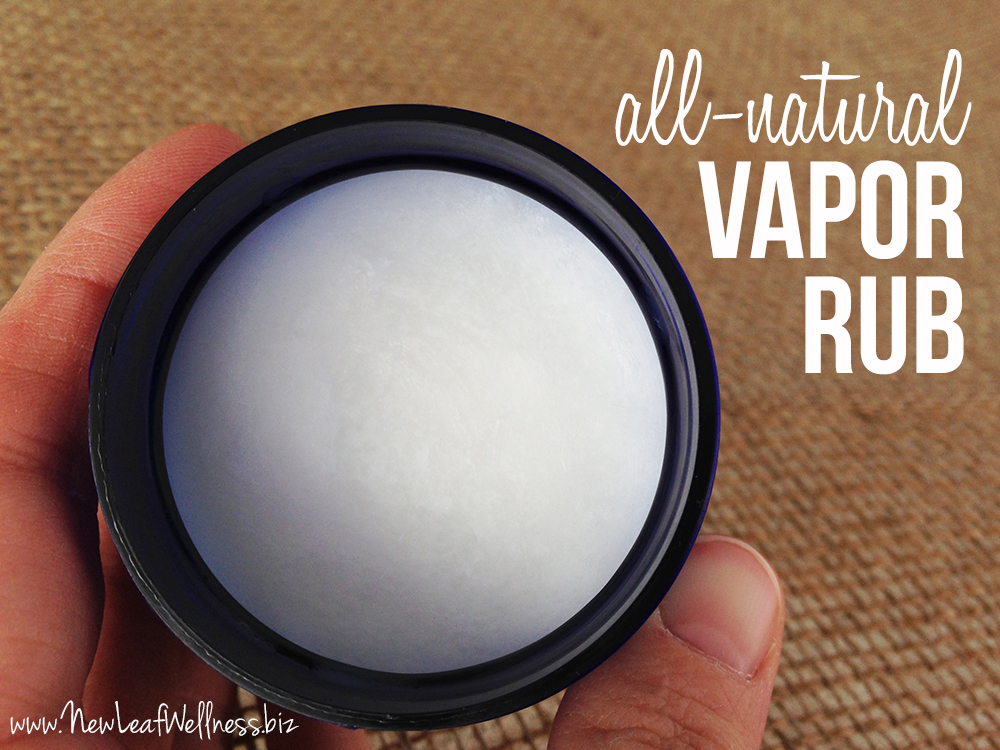 This natural vapor rub is moisturizing, smells great, and only requires two ingredients to make.
All you need to do is combine coconut oil and some breathe blend essential oil from Wyndmere Naturals.  Rub it on your chest and feet and you're one step closer to breathing easy again.
If you've never used coconut oil before, you're missing out.  Not only can you cook with it, coconut oil makes the perfect moisturizer, chapstick, and sugar scrub.  You only need a pea-sized amount and it absorbs into your skin with a matte finish.
If you're new to essential oils, they're all-natural, highly concentrated extracts from the aromatic parts of plants.  According to Wyndmere Naturals' website, breathe blend essential oil "helps support healthy respiratory and immune systems."  It includes a blend of basil, niaouli, eucalyptus, pine, rosemary, lavender, and cedarwood oils.
I absolutely love that this vapor rub is homemade and all-natural.  Since I only want to use products that are safe for my family, I use high-quality essential oils from  Wyndmere Naturals and a 1% dilution.  (That means my natural vapor rub is 99% coconut oil and 1% breathe blend essential oil.)  (Here's a great article about the safety of essential oils, if you're interested.)
All Natural Vapor Rub
Yields: 1/2 cup (4oz) of all natural vapor rub
Materials
1/2 cup coconut oil (I like Whole Food's and Trader Joe's organic virgin coconut oil)
1/4 teaspoon (about 25 drops) of breathe blend essential oil from Wyndmere Naturals
4oz container for storage (I used this cobalt blue container designed for storing essential oils, but you could also use a glass jelly jar, plastic container, or whatever else you have on-hand.)
Directions
Melt coconut oil in a small pan on your stovetop over low heat.
Add breathe blend essential oil and stir to combine.
Pour into container and let harden.
Use
Rub a pea-sized amount onto your chest or feet.
Since coconut oil is ultra moisturizing you'll find soft skin is added benefit from this natural vapor rub.  Yay!