These homemade lavender coconut oil lotion bars are super rich and moisturizing.  They're perfect for dry hands and feet, and I can't get enough of them this winter.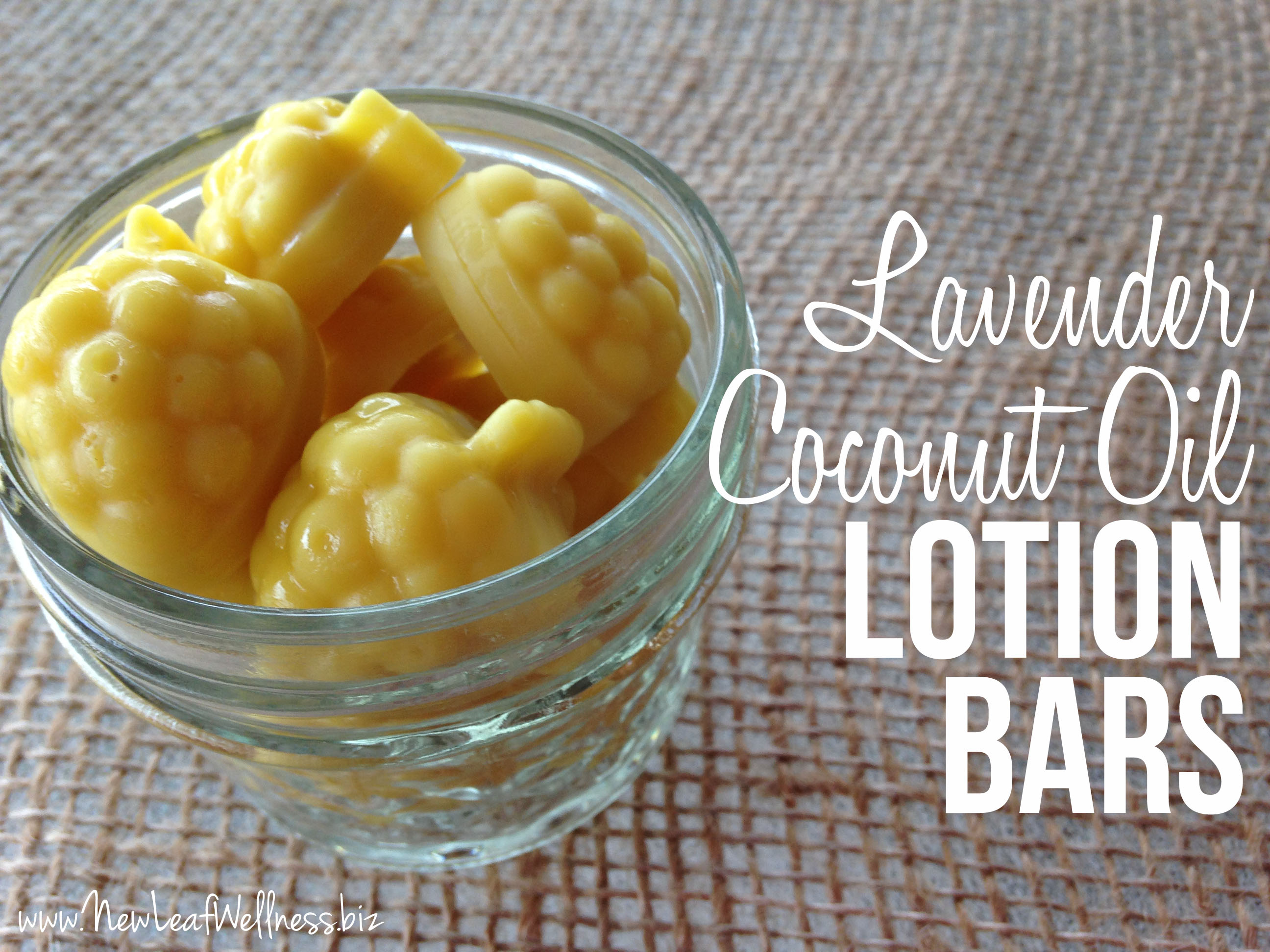 Not only will these coconut oil lotion bars make your skin feel like butter, they're so easy to make!  I whipped up a batch in 15 minutes flat while my newborn was taking a powernap.
If you've never made a homemade beauty product before, this is the recipe for you.  All you need to do is combine the ingredients in a pan on your stovetop and let the mixture harden in a silicone mold.  You'll never go back to store-bought products once you see how easy and amazing homemade ones can be.
You'll need to buy some beeswax, shea butter, coconut oil, and lavender essential oil, but you can use the leftover ingredients to make my easy homemade chapsticks, coconut oil sugar scrubs, and coconut oil "lotions."  (And don't forget about my garbage deodorizing disks too!)
I also added some Vitamin E to my coconut oil lotion bars help lock in moisture and act as a natural antioxidant.

I made my coconut oil lotion bars in a mini silicone mold from the $1 bin at Target.  Did they turn out cute or what?!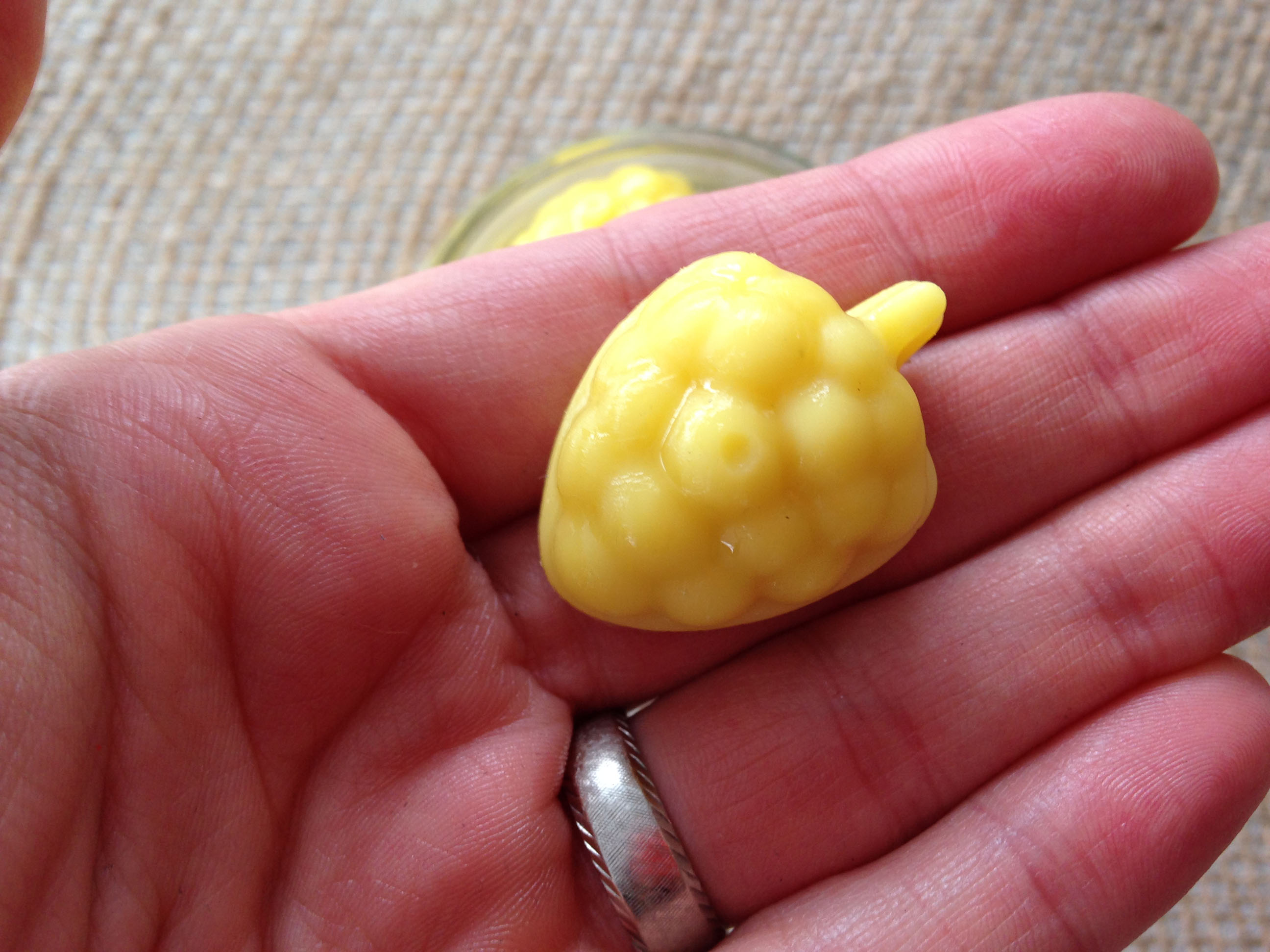 If you want to use bigger molds, you can determine how much beeswax, shea butter, and coconut oil you need by filling your molds with water and then measuring the amount of water by pouring it into a liquid measuring cup.  Simply divide the total amount of water by three and use that amount of beeswax, shea butter, and coconut oil in your recipe.  (They have a 1:1:1 ratio.)
I also think making these coconut oil lotion bars in push-up tubes would be awesome for on-the-go.
I ended up storing my lavender coconut oil lotion bars in a soap dish in our first floor bathroom to share with everyone who comes to our house. I even made a cute "Please Take One" card so everyone knows to help themself.  You can download the free printable here: FREE Lavender Coconut Oil Lotion Bar Printable.  (I don't have a link to the soap dish we use, but this wooden soap dish would work great.)
Homemade Lavender Coconut Oil Lotion Bars
Yields: 12 mini coconut oil lotion bars
Materials
Directions
On your stovetop, melt beeswax in small, nonstick pan over low heat.
Add shea butter and coconut oil, and stir until they are melted and combined.
Add jojoba and liquid from Vitamin E soft gels (I poked a hole in mine with a safety pin).  Stir to  combine.
Add lavender essential oil, stir, and then use your syringe to squirt the liquid into your mold.
Let your lotion bars harden, pop them out of their mold, and enjoy!