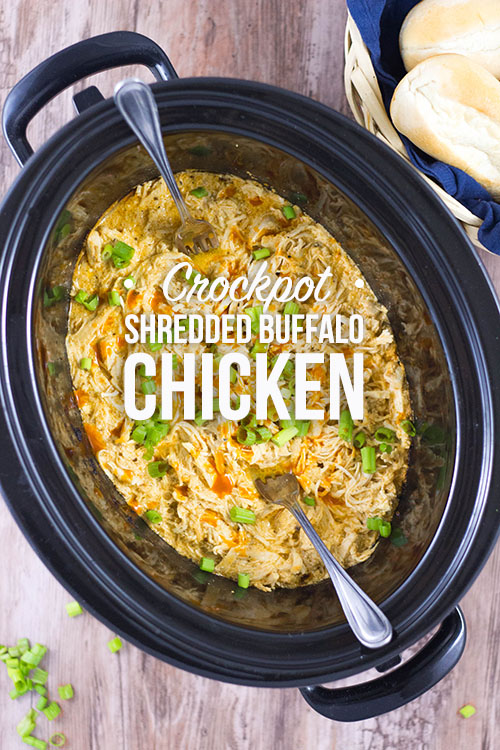 When I made the 5-Ingredient Crockpot Buffalo Chicken Dip, my entire family raved about the smell and the taste. Shamefully, we devoured the entire thing for dinner (don't worry, we ate lots of carrot and celery sticks too!). Although it was absolutely delicious and actually pretty healthy, it was rather rich and should probably be consumed as an appetizer, so I took the cue from my family and decided to make a more complete meal using the same flavors.
My family loves, loves, loves pulled chicken and pulled pork. They have taste tested a million BBQ versions along with many others (OK, maybe not a million, but you get the idea). I knew that a shredded buffalo chicken sandwich would be a winner. This version is definitely lighter than the dip, but has the perfect amount of creaminess and spice to slather on your favorite bun or salad.  YUM.
Crockpot Shredded Buffalo Chicken
Yields 6 cups
Ingredients
2 pounds boneless skinless chicken breasts
1/2 cup hot sauce
4oz blue cheese crumbles
1/4 cup mayonnaise
1/4 cup sour cream
1 teaspoon Worcestershire sauce
1/2 teaspoon black pepper
1/2 teaspoon garlic powder
1/2 teaspoon dried mustard
Directions
Combine all ingredients in crockpot and cook on low for 6-8 hours.
Shred chicken and stir.
To Freeze and Cook Later
Label your freezer bag with the name of the recipe, cooking instructions, and use-by date (three months from when you prepped the dip).  To your freezer bag, add all ingredients.  Remove as much air as possible, seal, and freeze for up to three months.  When ready to cook, thaw in refrigerator overnight or in morning in water and and then follow cooking instructions above.
Serve on a bun or salad with carrot and celery sticks.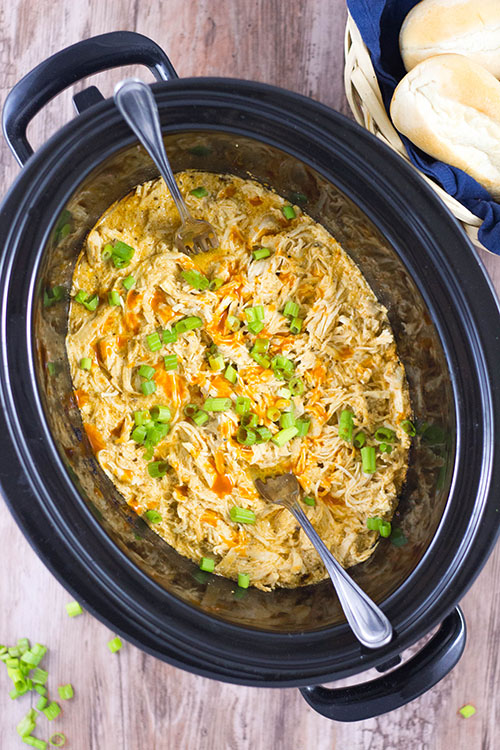 ---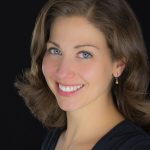 Jill Petrush Rogers is an artist and former bookbuyer/seller. Jill recently moved back to her hometown of Pittsburgh, PA with her husband, Tom, and their two energy-filled boys. Jill loves to channel her creativity by coming up with recipes as a contributing writer for New Leaf Wellness.