What's not to love about this recipe?! It's sweet, it's savory, it's spicy AND it can be cooked two ways!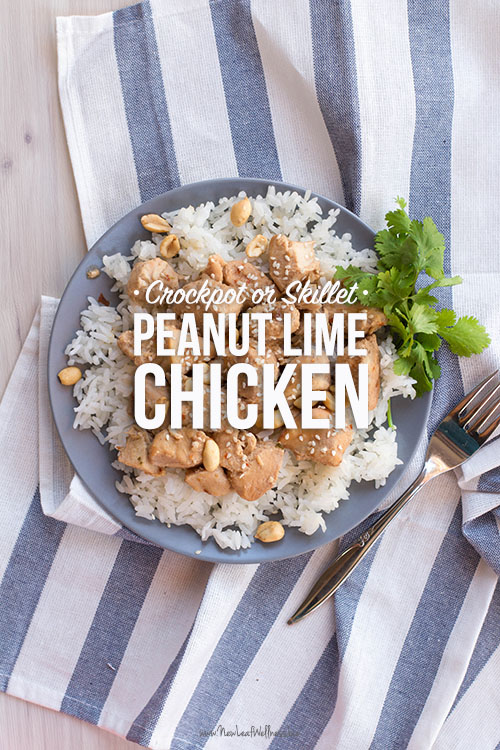 One of the things I miss most about working outside of my home is lunching with coworkers. Don't get me wrong, I love eating leftovers and carrot sticks with my three year old, but it's just not the same as sitting down to a quiet lunch at a nice Thai restaurant and decompressing. I've accepted the fact that "quiet lunch" is no longer in my vocabulary (except on rare occasions, like right now, when he decides to take a nap), but I won't give up on eating Thai (inspired) food.
Thai food typically contains a combination of five flavor elements; sour, sweet, salty, bitter and spicy. This Peanut Lime Chicken combines all of this flavors into a simple meal that your entire family will love. Not only is it versatile in its cooking methods (you can throw it in the crockpot or a skillet), but it's also translate well with a variety of sides. We love it with rice or  rice noodles. It's also delicious piled high on top a mountain of steamed vegetables.
Enjoy!
Crockpot or Skillet Peanut Lime Chicken
Yields 6 servings
Ingredients
2 pounds chicken breasts, cubed
¼ cup 

peanut

 butter
juice of 3 

limes (1/4 cup)

2 tablespoons soy sauce
3 cloves garlic, minced
1 teaspoon cilantro
½ teaspoon ground ginger
½ teaspoon red pepper flakes
Crockpot Directions
Combine chicken in crockpot.
Mix remaining ingredients in a small bowl and pour over chicken.
Cook on low for 6-8 hours.
Skillet Direction
Add chicken to a large pan.
Mix remaining ingredients in a small bowl and pour over chicken.
Cook over medium-high heat for 10 minutes or until chicken is cooked through.
To Freeze and Cook Later
Label your freezer bag with the name of the recipe, cooking instructions, and use-by date (three months from when you prepped the meal).  To your freezer bag, add all ingredients.  Remove as much air as possible, seal, and freeze for up to three months.  When ready to cook, thaw in refrigerator overnight or in morning in water and and then follow cooking instructions above.
Serve with your favorite rice, noodle and/or steamed vegetables.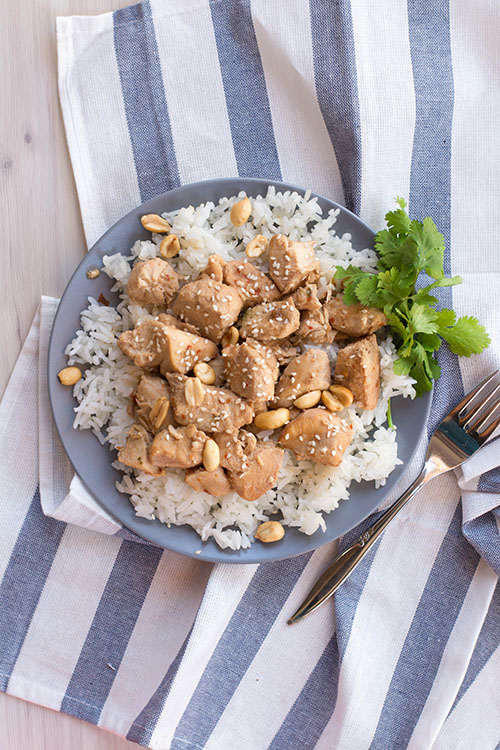 ---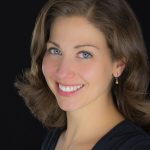 Jill Petrush Rogers is an artist and former bookbuyer/seller. Jill recently moved back to her hometown of Pittsburgh, PA with her husband, Tom, and their two energy-filled boys. Jill loves to channel her creativity by coming up with recipes as a contributing writer for New Leaf Wellness.