It seems like everyone has their own homemade taco seasoning mix.  Here's mine!  I can give you five reasons why I think you'll love it, too.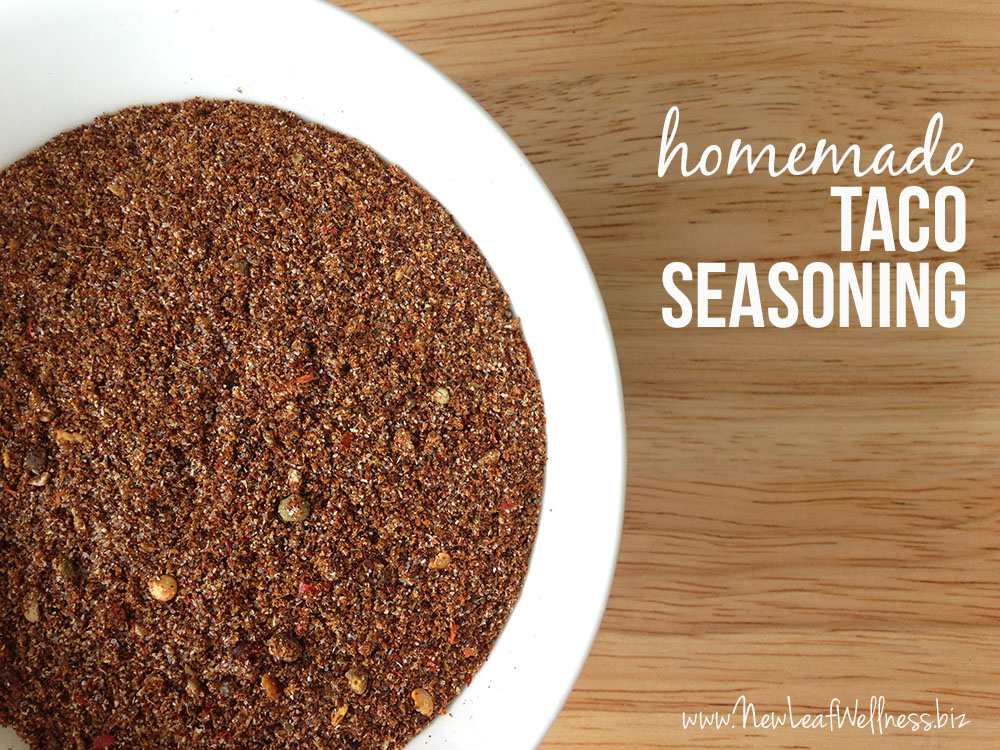 Five reasons why you need to try this taco seasoning ASAP:
It's delicious!
It doesn't contain a lot of salt (You can even add less or none at all)
It's spicy, but not too spicy (And you can even decrease the amount of red pepper flakes)
It's much cheaper than store-bought packets
You can make a bunch at a time so you always have some on-hand (More info below)
I'll be honest and tell you that sometimes I buy the pre-made spice mixes at the grocery store, but this homemade stuff is so much better.  I think it's the cumin.  SO GOOD.
Oh, and if you need a reason why this seasoning mix is better than other homemade ones, it's because the measurements are easy.  I use 1/2 teaspoon of almost everything to keep things super simple.
Homemade Taco Seasoning Mix
Yields: Enough taco mix to season one pound of meat
Ingredients
1 tablespoon chili powder
1 teaspoon pepper (I like freshly cracked)
1/2 teaspoon salt
1/2 teaspoon ground cumin
1/2 teaspoon red pepper flakes
1/2 teaspoon paprika
1/2 teaspoon ground oregano
1/2 teaspoon garlic powder
1/2 teaspoon onion powder
Directions
Combine all ingredients.  (Easy!)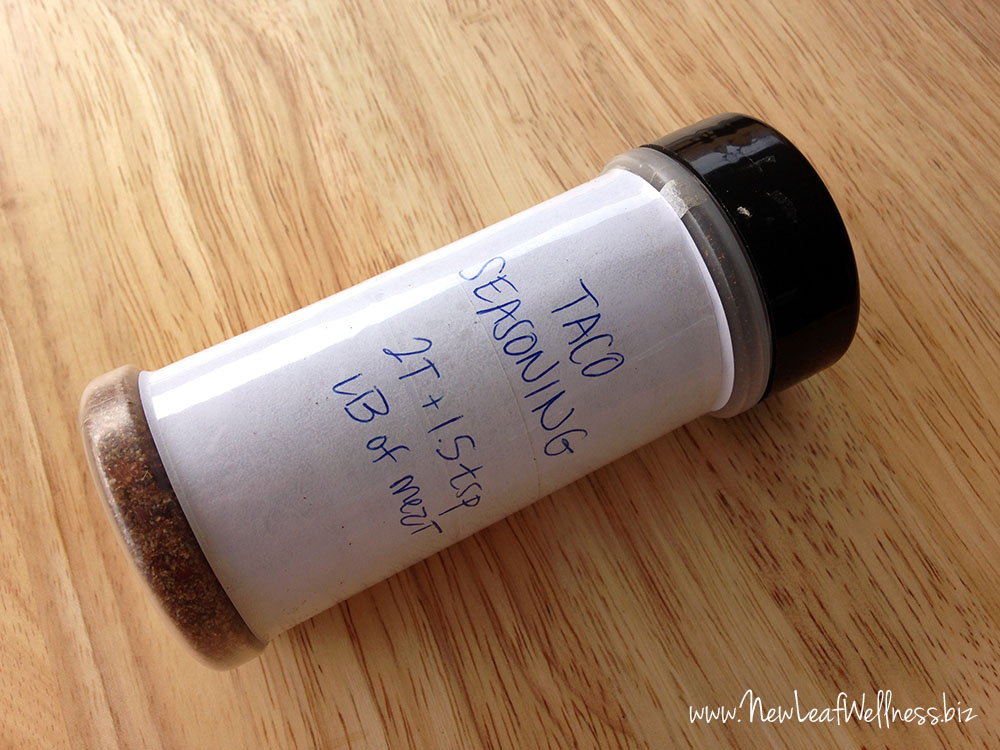 Since I'm a busy mom of three, I like to mix up a big batch at once and store in an old spice container.  If you want to do the same, multiply all of the ingredients by four, and use 2 tablespoons and 1.5 teaspoons per pound of meat.  Here are the measurements for the container.
Ingredients for one container of taco mix (the recipe above x4)
1/4 cup chili powder
4 teaspoons pepper
2 teaspoons salt
2 teaspoons ground cumin
2 teaspoons red pepper flakes
2 teaspoons paprika
2 teaspoons ground oregano
2 teaspoons garlic powder
2 teaspoons onion powder
Happy taco making and eating, Friends!
Do you make any of your own spice mixes?  Please share in a comment below!