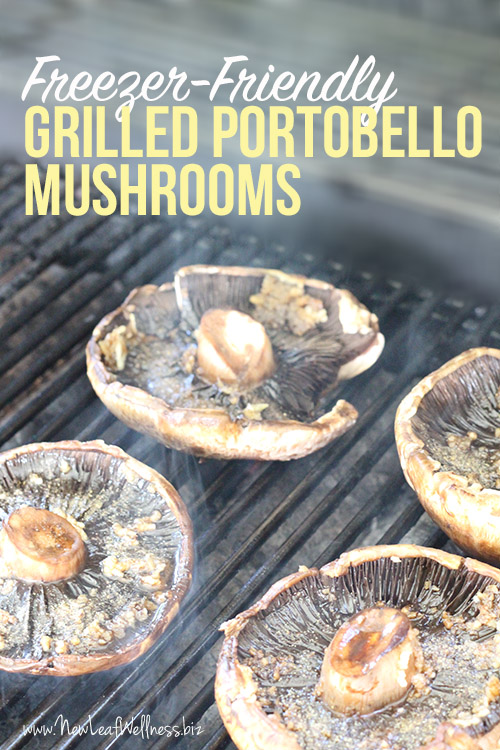 It's starting to feel like summer in Pittsburgh!  And although, I love having a crockpot meal ready after a day at the park or pool, there's still something magical about lighting up the grill.  I've never been a big meat eater, so substituting portobellos for steak every now and then is one of my favorite things to do. (Don't laugh!)  They are succulent, delicious, and filling enough for a "Meatless Monday" (or any other day of the week).
These grilled portobello mushrooms are delicious with corn on the cob and a simple tomato salad (recipe below).  You can even serve the mushroom on a bun with all of your favorite burger toppings.  If you still don't believe me, I won't judge if you want to throw a burger on there too!  Needless to say, portobellos are very versatile and super nutritious!

Freezer-Friendly Grilled Portobello Mushrooms 
Yields: 4 servings
This recipe is a little different than most, because I marinate each mushroom individually.  Four mushrooms fit snugly in a freezer bag, but you can make whatever quantity suits your crowd!
Ingredients
4 portobello mushrooms
1/4 cup olive oil (1 tablespoon on each mushroom)
1/4 cup balsamic vinegar (1 tablespoon on each mushroom)
4 cloves of garlic, minced (1 clove on each mushroom)
1 teaspoon black pepper (1/4 teaspoon on each mushroom)
1 teaspoon salt (1/4 teaspoon on each mushroom)
Directions
Place mushrooms top down in a shallow baking dish.
Pour, spread, or sprinkle each ingredient onto the mushrooms.
Place mushrooms top down on the grill.
Grill for 15-20 minutes.
Turn over and pour any remaining liquid from the dish.
Grill for an additional 15-20 minutes or until the center is soft to the touch.
To Freeze and Cook Later
Label your freezer bag.  Prepare each mushroom as instructed.  Gently place them, top down, in the freezer bag.  Remove as much air as possible, seal and lay flat in your freezer for up to three months. When ready to cook, thaw and cook as directed above.
Serve with corn on the cob and a fresh tomato salad. (Combine 3 chopped large vine tomatoes with 1/4 cup olive oil, 1/4 cup balsamic vinegar, 1/2 teaspoon basil, 1/2 teaspoon oregano, 1/2 teaspoon parsley, 1/4 teaspoon pepper, and 1/4 teaspoon salt. Yum!)
---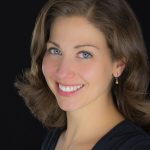 Jill Petrush Rogers is an artist and former bookbuyer/seller. Jill recently moved back to her hometown of Pittsburgh, PA with her husband, Tom, and their two energy-filled boys. Jill loves to channel her creativity by coming up with recipes as a contributing writer for New Leaf Wellness.