I'm going to go ahead and say that this is the best homemade mac 'n cheese ever.  I've literally made it hundreds of times.  It's creamy, delicious, and oh-so-easy to make.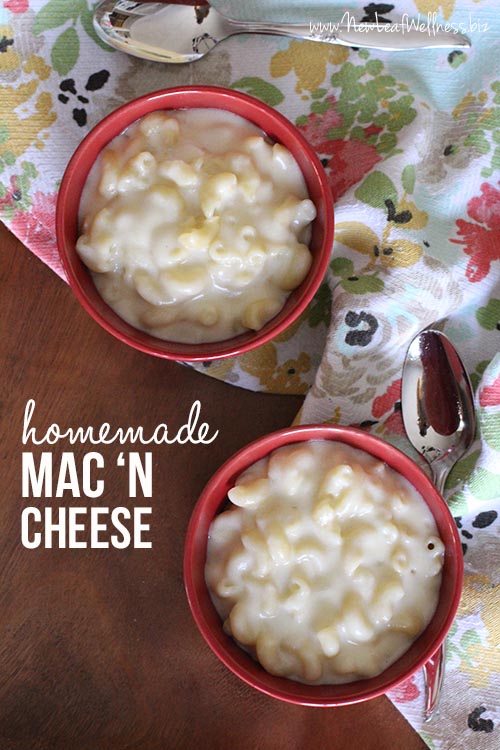 My daughters love eating this mac 'n cheese as a quick lunch during the week and my husband loves eating it for dinner too.  Add some steamed broccoli and dinner is done.
I got this mac 'n cheese recipe from my mother-in-law, who cooks a bunch of it at a time and freezes it in disposable pie pans for holidays, parties, and big family dinners.  It seems like every time we go to visit she has a pan waiting in the freezer for the oven.  While it's delicious baked, I love whipping up this quick stovetop version at home.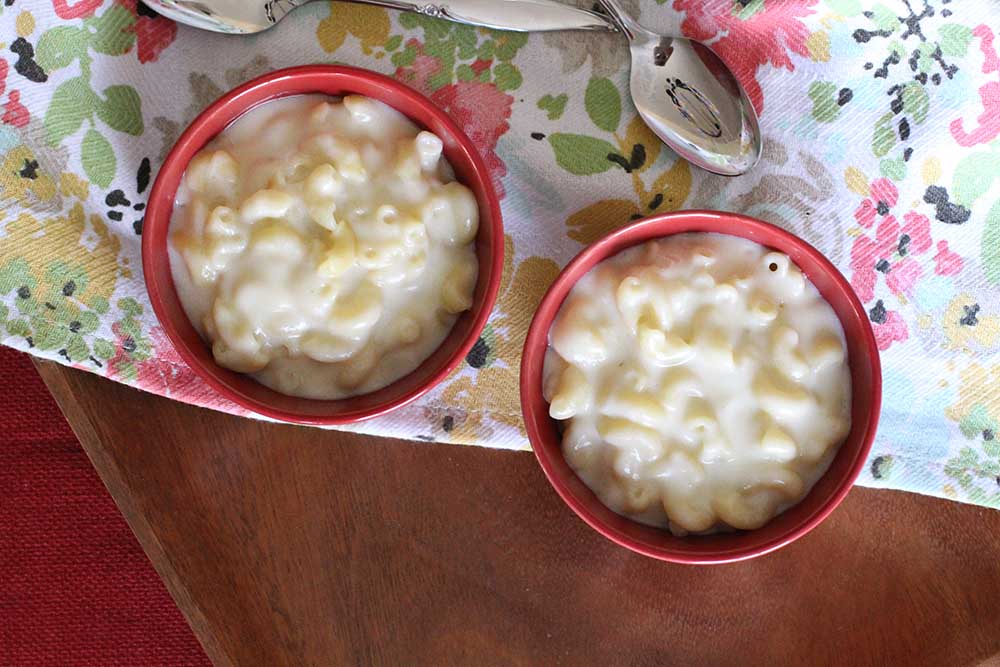 Here's why this homemade mac 'n cheese recipe is the bomb (dot) com:
It's delicious!
The sauce is made from real milk and cheese (no powdered stuff!).
You can make it in 15 minutes or less.
Homemade Mac 'n Cheese
Yields: 10 servings (simply cut in half if you want to make less)
Ingredients
1 pound box of elbow macaroni
1 stick of butter (I used unsalted)
1/2 cup of flour
1 teaspoon salt
1/2 teaspoon onion powder (this is the secret ingredient that makes it so amazing)
4 cups of 2% milk (skim milk and whole milk work too)
16oz of cheddar cheese, shredded (white New York extra sharp cheddar cheese is the best, but I've used orange sharp cheddar cheese in a pinch)
Directions
Cook macaroni according to directions on box, drain, and set aside.
Melt butter in a large nonstick saucepan.
Add flour, salt, and onion powder and mix until it forms a paste.
Add milk and bring to boil for one minute, or until sauce starts to thicken.
Remove from heat and stir in cheese until it is melted and combined.
Add cooked macaroni and serve!
To Freeze
Complete Steps 1-6 and cool to room temperature.  Pour into 9×13″ casserole dish and cover with layers of plastic wrap and foil.  Freezer for up to three months.  To cook, bake at 350 degrees F for 90 minutes or until heated through.
This homemade mac 'n cheese tastes great with brown sugar meatloaf, steamed broccoli, or whatever you like.  Enjoy!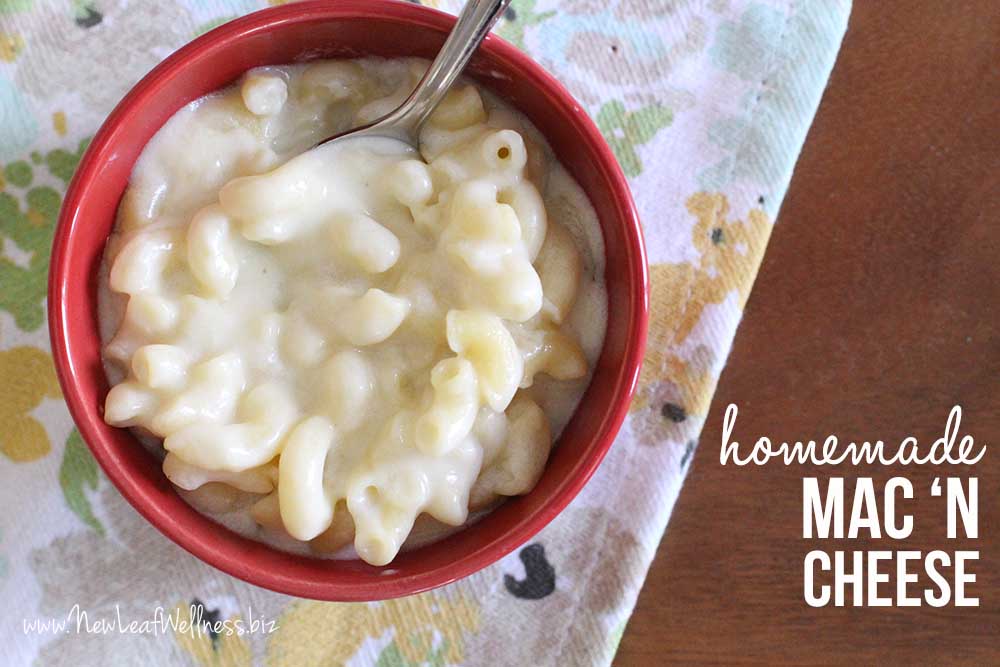 I originally shared this recipe on Thirty Handmade Days on 4/12/15.