I finally mastered cooking a whole chicken in my crockpot.  It's so easy that I'm not sure why I didn't do it sooner!  Here's everything you need to know to cook one of your own.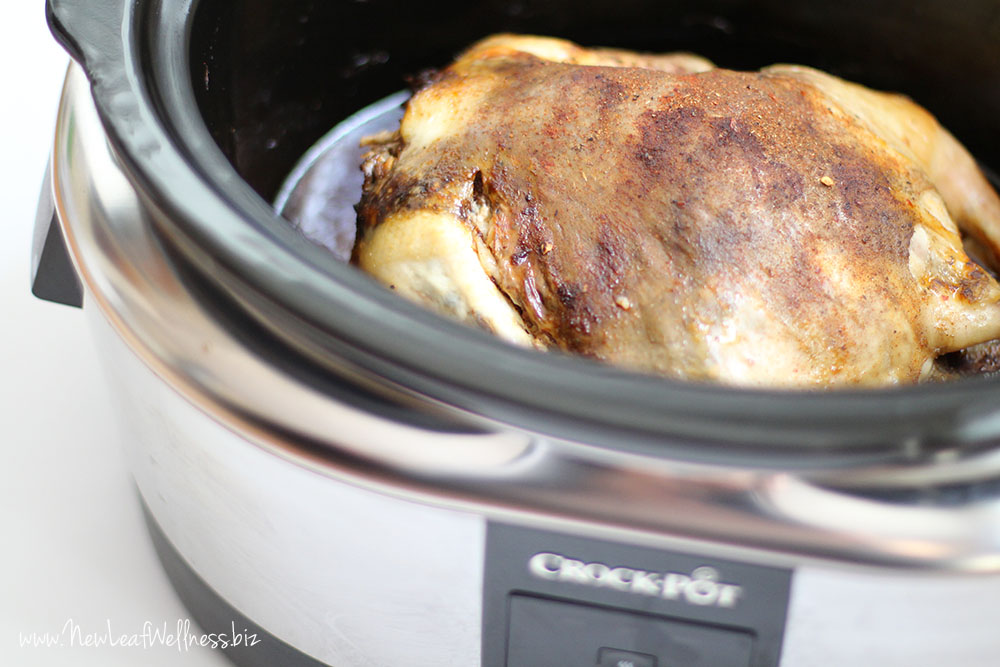 Before we get to the step-by-step directions, let me share why I wanted to cook a whole chicken in my crockpot in the first place.
Why cook a whole chicken?
A whole chicken is cheaper than buying parts of a chicken.  (For example, my local ALDI sells whole chickens for $0.95/lb and chicken breasts for $2.99/lb.)
Meat from a whole chicken doesn't dry out as quickly while cooking as boneless chicken meat does.
When you cook the whole bird, you end up with a bunch of chicken stock in the pan (which is so delicious!).
You can keep the bones from the whole chicken and make homemade chicken broth in the crockpot for free.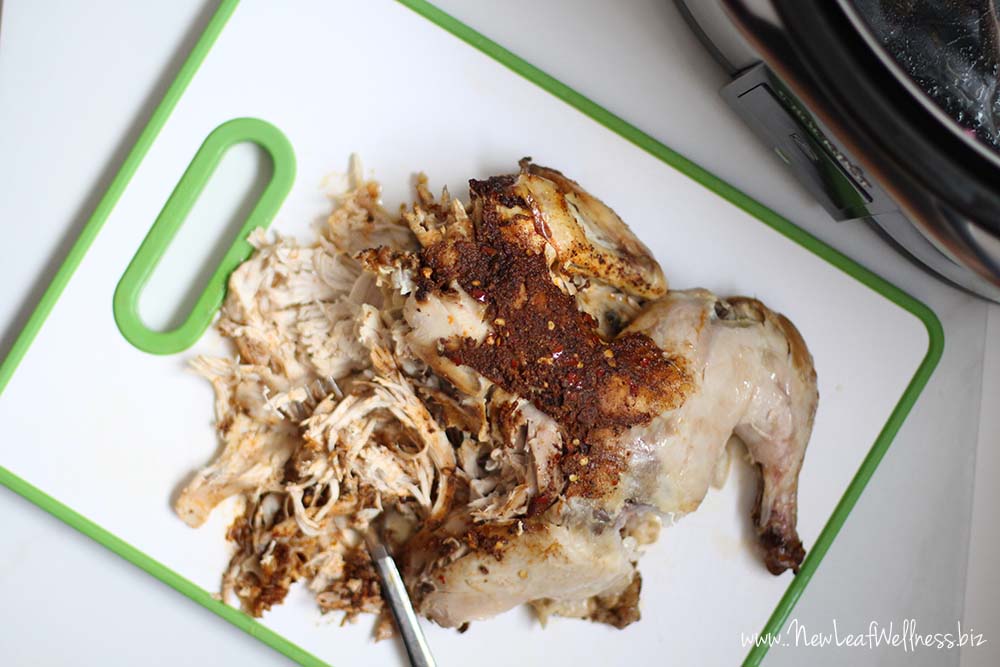 I started cooking my whole chickens in the crockpot because it meant I could leave the house instead of waiting around by the oven.  I also tend to view crockpot recipes as less intimidating than oven recipes.  (I'm in the process of testing out five different crockpots, and this is my favorite one so far.)
All I do is place my chicken in the crockpot with onions and seasonings and let it do all of the work for me. No extra liquid, basting, checking required.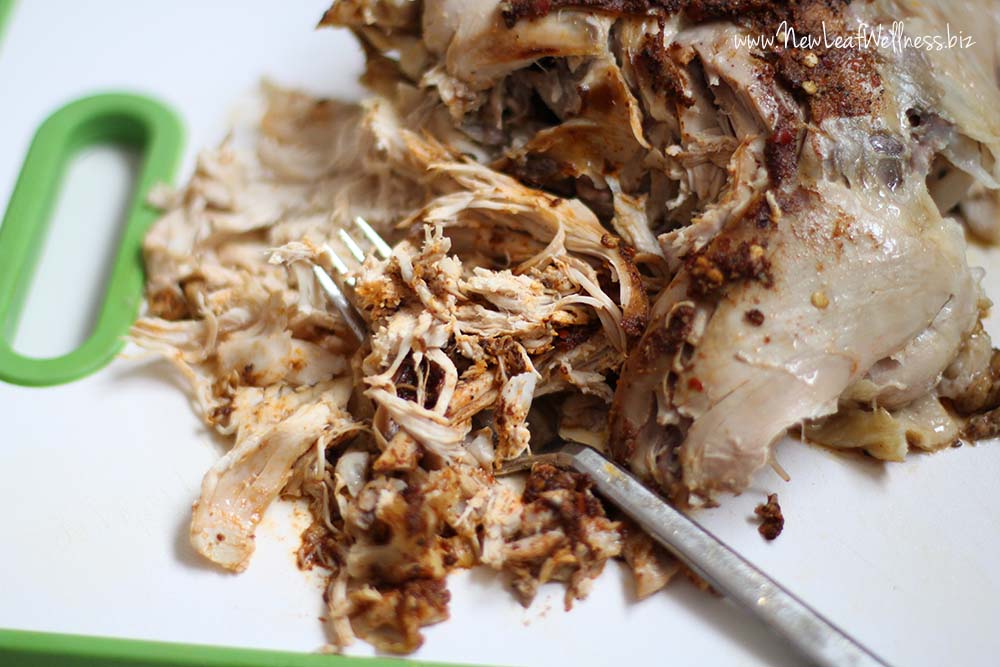 I shred my chicken meat after cooking and use it to make BBQ chicken sandwiches, salads, and the enchiladas and calzones in my freezer cookbooks.
How to Cook a Whole Chicken in the Crockpot
Yields: About 6 cups shredded chicken (1-1.5lbs meat) and 2.5 cups chicken stock
Ingredients
5-lb chicken
2 yellow onions, peeled and chopped in half (Wash and save the ends to make homemade chicken broth later!)
Seasonings (I modify this recipe from 100 Days of Real Food and use 2 teaspoons paprika and 1 teaspoon of each of the following: salt, pepper, onion powder, garlic powder, and crushed red pepper flakes.)
Directions
Place onions in bottom of crockpot.
Remove insides of chicken and discard.
Rinse chicken, pat it dry, and place it belly side up in the crockpot.
Combine seasonings and rub *inside* the skin on the top and bottom of chicken. (It's especially important to rub the seasonings under the skin if you're planning to remove the skin before eating.  You want your meat to be seasoned.)
Cook on "low" setting for 6 hours or until chicken is cooked through.
Enjoy!  I always keep my bones to make broth and strain the chicken stock left in the crockpot and freeze it.
Thoughts or questions?  Leave a comment below and I'll get back to you as soon as I can.