Here's a super simple smoothie recipe made with fresh peaches, yogurt, and coconut oil.  No special ingredients required!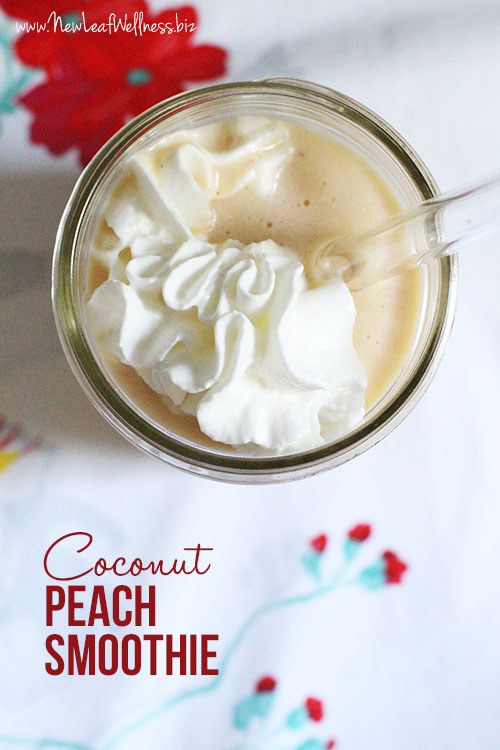 Remember back when Jill shared the perfect smoothie recipe?  Well, I'm embarrassed to admit that I haven't made one since then.
I'm just too lazy to wash my blender on a regular basis.  (Yes, I have a dishwasher, but still…)
Over the weekend, I was thirsty and overheated though, and a smoothie sounded like the perfect fix.  This peach coconut smoothie turned out so delicious that I've made two more since then!  Y-U-M.
Peach Coconut Smoothie
Ingredients
2 small peaches, peeled and pits removed (about 1/2 cup of fruit)
6 oz container of yogurt (about 3/4 cup)
1 teaspoon honey (optional, but recommended if you use Greek or plain yogurt)
1/2 cup water
3 ice cubes
1 tablespoon coconut oil
Directions
Add all ingredients to blender, and blend until smooth.  Add a fancy straw, and enjoy!
---
UPDATE: I bought a Magic Bullet mixer and am now making smoothies all the time!  I love how easy it is to use and clean.