You know you're old when you start making placemats.  Kidding!  These beach towel placemats are the perfect fun, frugal, and easy DIY.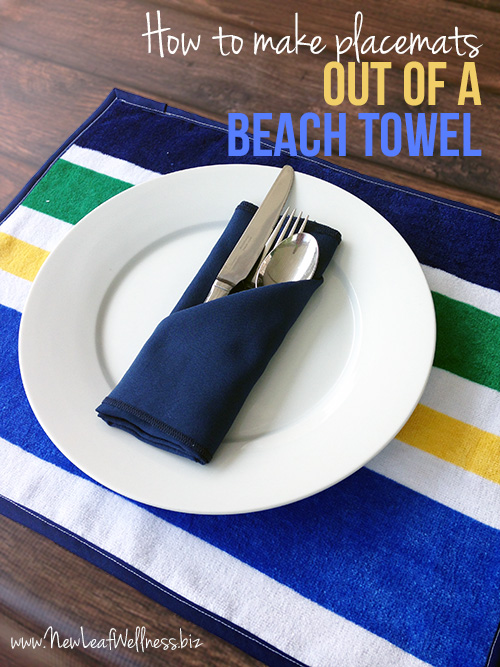 Did you know that a standard-sized beach towel is the exact size of six placemats?  It is!  Beach towels are on clearance now, so let's get sewing!
Confession #1: I'm incredibly bad at sewing.  If I can make these placemats, you can too.
Confession #2: I can be very impatient.  My mother-in-law came up with the idea for these placemats and used fabric to bind the edges, but I used bias tape so I wouldn't have to cut perfectly straight pieces of fabric or do a lot of ironing.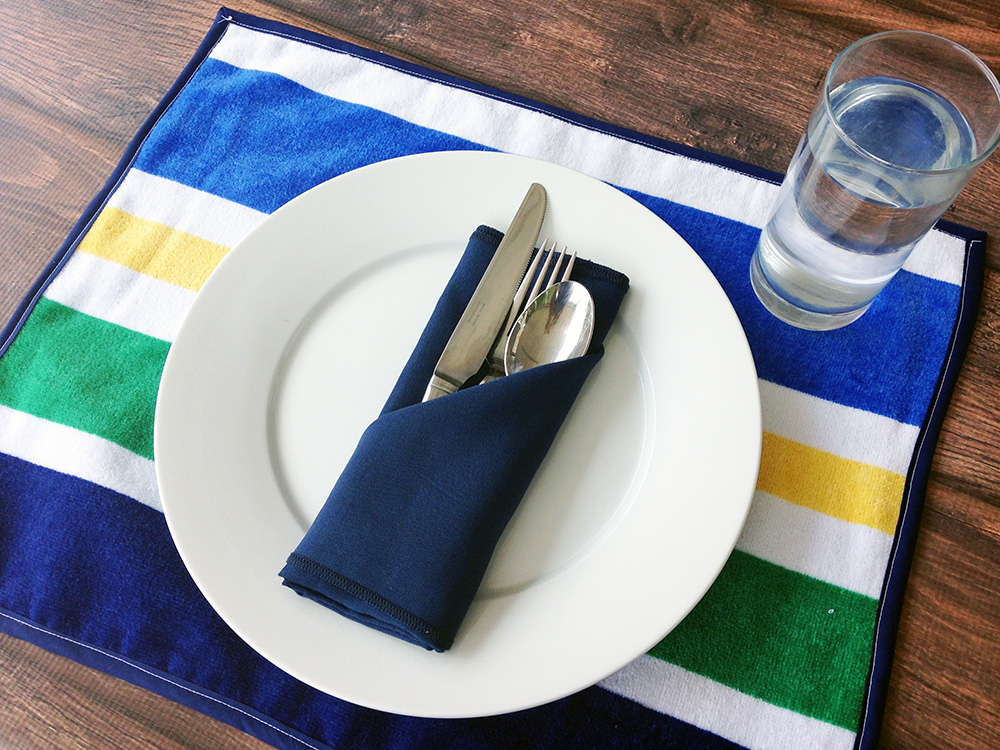 How to Make Placemats from a Beach Towel
Yields: Six placemats (about 13×20″ each)
Materials
One standard-sized beach towel (I bought mine at Target.)
12 yards of extra wide double fold bias tape (If you're not the best seamstress, it's best to match your thread to your bias tape.  I didn't have any navy thread on-hand.)
Directions
Iron your beach towel and bias tape.
Cut your beach towel into six, equal-sized pieces.  (If your beach towel has a thick hem around the edge, cut it off.)
Sew bias tape around each placemat.  (Tips: Make sure the narrow side of the bias tape is on the top.  Start sewing in the middle of a side, not the corner.  Sew around the corners following this tutorial from fluffyland.)
Easy, right?!  Even novice sewers can make these placemats in about an hour.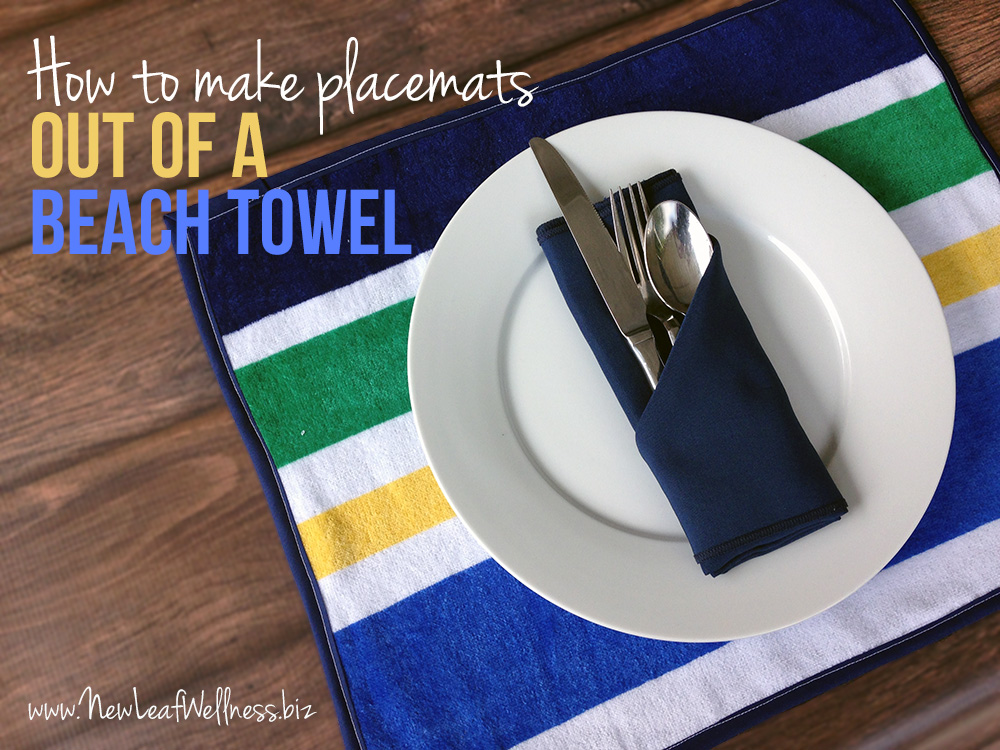 I love how cute and soft these placemats turned out.  They're not perfect, but I don't care.  I'm going to stock up on extra beach towels for future housewarming gifts.
Thoughts or questions?  I'd love to hear from you in a comment below!