Here's a recipe for a simple, protein-packed snack: peanut butter protein balls!  I made these for my husband's Crossfit competition last weekend and they were a huge hit.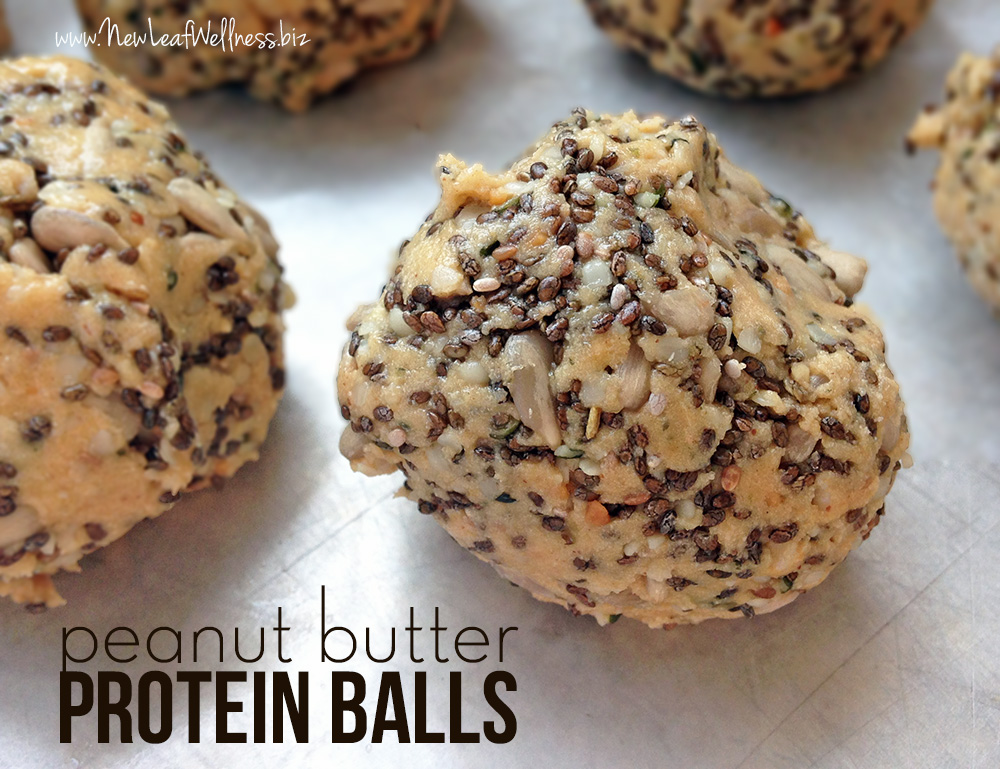 The base of the recipe is peanut butter, protein powder, and honey.  I thought the final product was a bit too sweet, but it might be because I'm not used to eating protein powder.  My husband and his friends loved the recipe as-is.
Then, you mix in whatever you want.  I used sunflower seeds and hemp hearts because they're natural sources of protein that I had leftover from making peanut butter chocolate chip LARABARS.  I also added chia seeds that I had from a freelance photography project. (Fun fact: They're a natural source of magnesium!)
These homemade peanut butter protein balls are super easy to make and they make a great pre/post workout snack or quick bite when you're on-the-go. 
Peanut Butter Protein Balls
Yields: About 24 protein balls
Ingredients
1 cup peanut butter (I like natural pb)
1 cup protein powder (I used About Time's vanilla flavor)
1 cup honey (I'm going to try using a little bit less next time)
2-3 cups of "mix-ins" (I used 1 cup sunflower seeds, 1 cup hemp hearts, and 1/2 cup chia seeds)
Other "mix-in" ideas: peanuts, pistachios, chopped pecans, chopped almonds, raisins, craisins, chopped dates, chocolate chips, flax seeds, coconut flakes
Directions
Combine all ingredients.
Roll into ping pong sized balls, place on a baking sheet lined with waxed paper, and place in refrigerator.
Once chilled, you can store in tupperware containers or plastic baggies for up to a week.
Enjoy!