Forget about buying pricey LARABARS at the grocery store.  This homemade LARABARS recipe is full of natural ingredients, absolutely delicious, and oh-so-easy to make.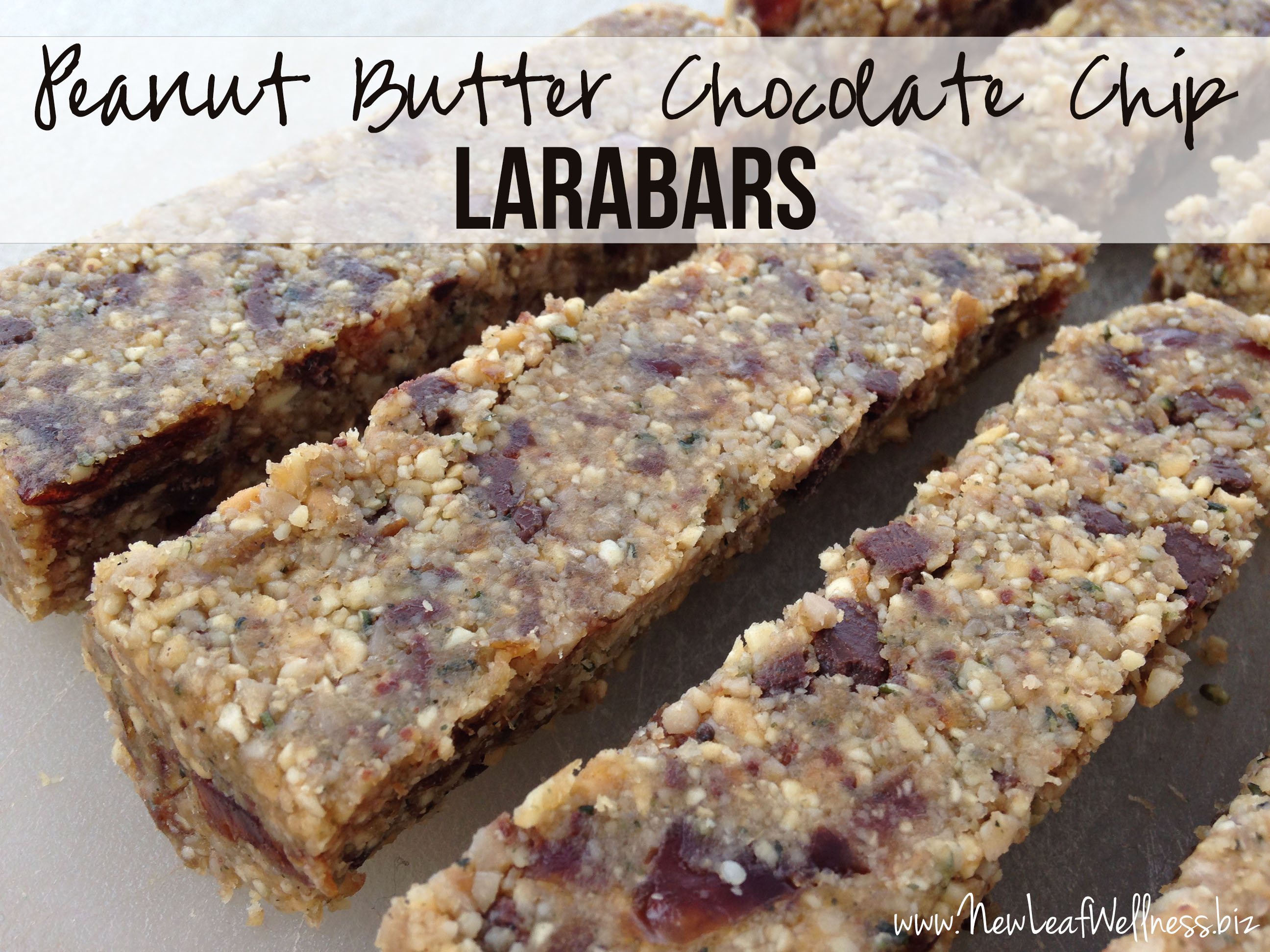 If you've never heard of LARABARS before, they're gluten-free energy bars made from whole foods.  They're also my number one snack choice from the grocery store, but I rarely buy them because they're so expensive.
Luckily, I can now whip up a batch of these homemade LARABARS instead.  Wahoo!
These homemade LARABARS are soft, with the perfect amount of crunch.  They're sweet, but not too sweet.  And they're full of all-natural, protein-packed goodness.
Oh, and did I mention they're delicious and only take five minutes to make?!
My husband is always looking for snacks to take to work, and these fit the bill perfectly.  He loves that they're full of protein, and I love that they're homemade.  Plus I can get my 4-year-old and 2-year-old to eat this homemade LARABARS recipe without a fight.  (The first time I made the bars, I talked up the chocolate in the recipe like I was making candy bars and now the girls think they're a special treat!)  My daughters are picky about eating meat, so I love that they can get added protein from this non-meat source.
I wish I could take the credit for this homemade LARABARS recipe, but it's actually from the eBook 'High Protein, No Powder' by Tiffany of Don't Waste the Crumbs.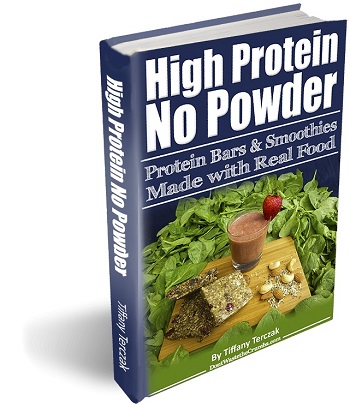 Inside the 'High Protein, No Powder' eBook you'll find:
14 recipes for real food protein bars (With names like Almond Coconut, Blueberry Muffin, and Cafe Mocha.  YUM.)
20 recipes for high protein smoothies (With names like Basic Green Smoothie, Pumpkin Pie, and Sweet Banana Berry.  Yum, yum, and double-yum.)
Helpful info/tips/tutorials to make your bars and smoothies a huge success
Tiffany graciously agreed to let me share her recipe for peanut butter chocolate chip bars on my blog, so here you go!
Homemade LARABARS Recipe with peanuts and chocolate chips
Yields: One 9×5″ loaf pan of 8 bars (approximately 327 calories & 11g protein per bar)
Ingredients
1 cup fresh dates, room temperature & roughly chopped
1 cup peanuts
1/2 cup hemp hearts
1/2 cup sunflower seeds
1 tablespoon + 1 teaspoon vanilla extract
1/4 cup chocolate pieces, finely chopped (I've used chocolate chips and chocolate melting disks)
1 tablespoon + 1 teaspoon coconut oil (I use Trader Joe's organic virgin coconut oil)
Directions
Combine peanuts, hemp hearts, and sunflower seeds in a food processor and pulse for 30 seconds to 1 minute, until nuts have released their oils and large chunks become very small.
Add vanilla extract and pulse again for 10 seconds.
Spoon nut mixture into a medium-sized bowl and add dates.  Knead with your hands until everything is thoroughly combined and sticky, approximately 1 minute.
Add chocolate and coconut oil and continue to knead until everything is evenly distributed, especially the coconut oil. The mixture is done when it retains its shape when squeezed into a small ball.
Spoon the mixture into loaf pan and pack down firmly.  (I use my hands and the bottom of my 1/4 measuring cup to push on the top and smooth it out.)
Refrigerate for at least one hour. Slide a knife gently around the edges to loosen the bars and slice into eight bars.
Remove from pan, wrap individually, and store in the refrigerator or freezer.
ENJOY!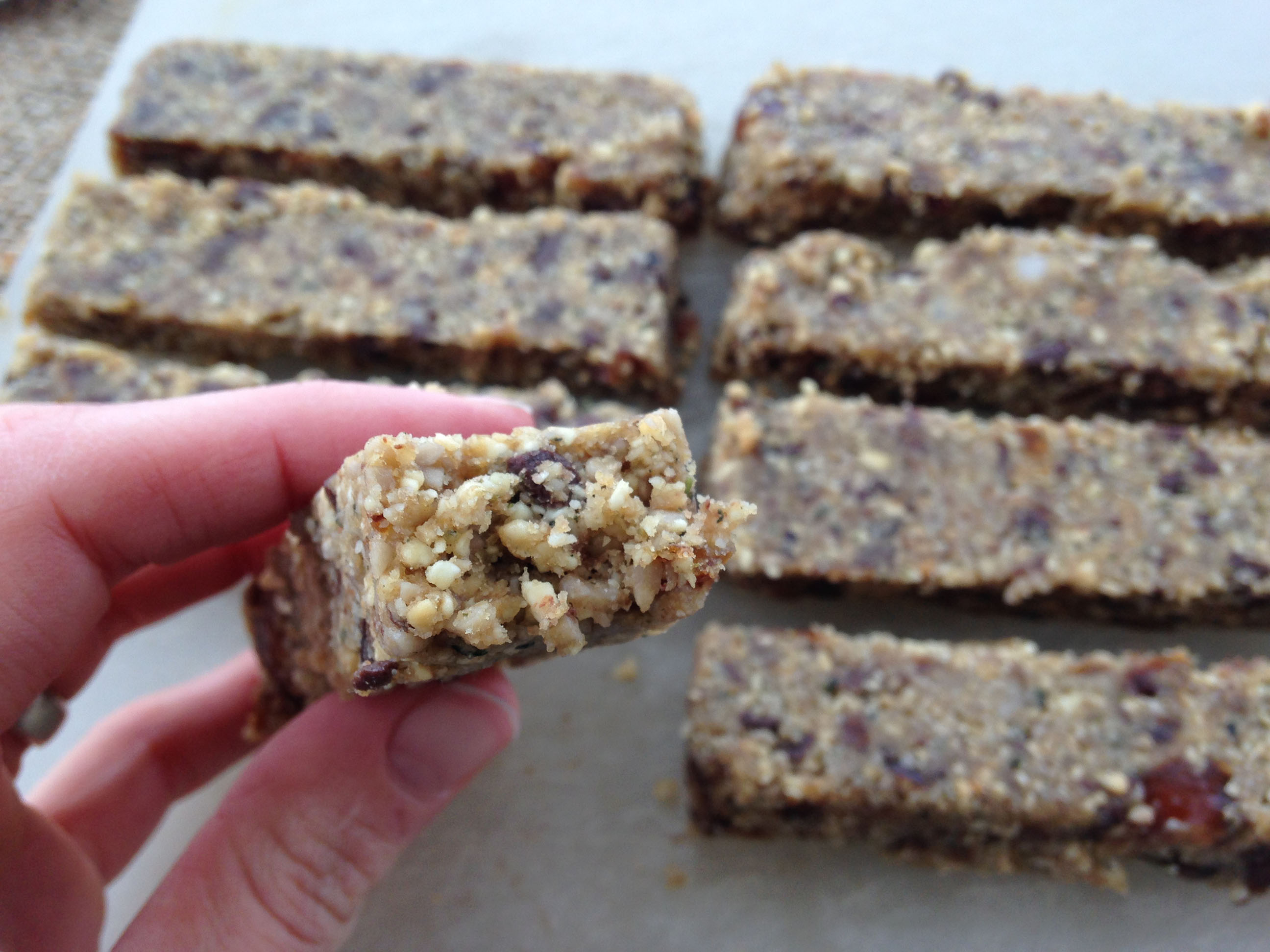 For more real food recipes that your whole family is sure to love, check out Tiffany's 'High Protein, No Powder' eBook.  It's on sale for $5 this week!
Thank you, Tiffany, for letting me share your recipe!