Looking for something to make with all these ripe tomatoes?!  This homemade enchilada sauce is simple and delicious!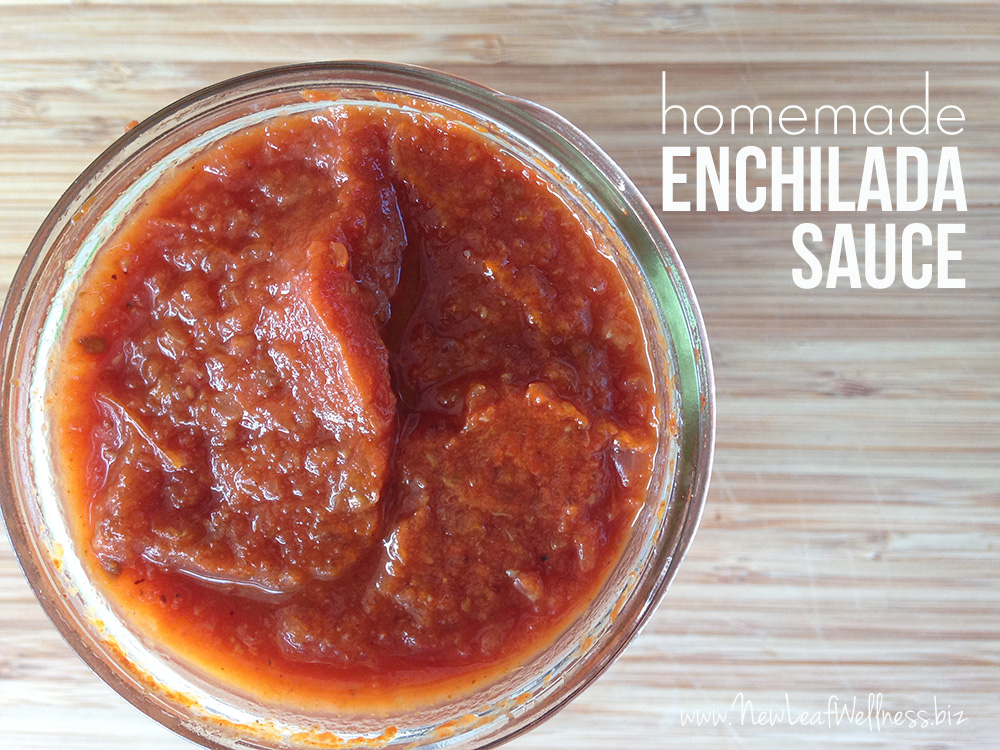 I shared my recipe for homemade enchilada sauce back in 2012 with my slow cooker chicken enchiladas recipe.  It's one of those recipes that I make over and over again, so I thought it was worth repeating.
This enchilada sauce is the perfect recipe to make when you have too many fresh tomatoes on-hand to eat raw.  It's a nice variation from salsa recipes and you can use it to make a delicious dinner this week or freeze it or can it to eat in the future.
My grandpap gave me a bunch of fresh tomatoes from his garden last week, and I couldn't wait to make enchilada sauce again.  Aren't they gorgeous?!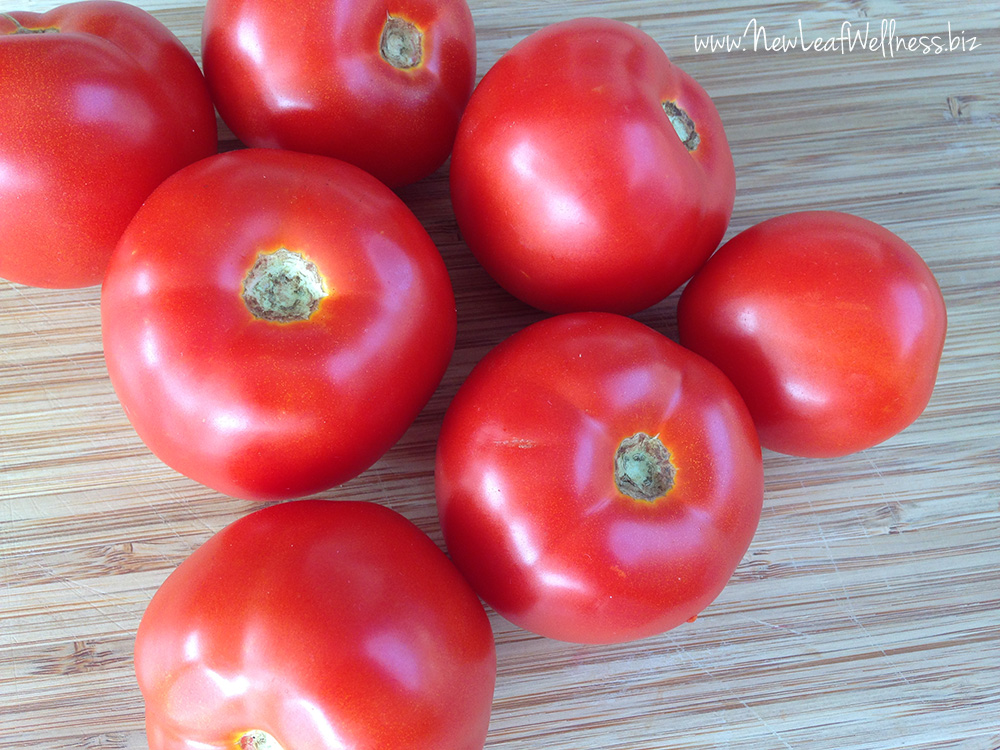 Homemade Enchilada Sauce
Yields: Enough sauce for one 9×13 pan of enchiladas
Ingredients
Cooking spray (optional)
6 medium tomatoes, cut into pieces
9 garlic cloves, peeled
1 medium onion, peeled and sliced
1 tablespoon chili powder
1 tablespoon ground cumin
3/4 teaspoon salt
1/2 teaspoon black pepper
Directions
Preheat oven to 400 degrees F. Lightly coat a baking sheet with cooking spray.
Place tomatoes, onion, and garlic on sheet. Bake 30 minutes or until onion and garlic are golden.
Cool to a temperature that won't explode your blender or food processor.
Add the spices, and puree until smooth.
YUM.

Ways to use this enchilada sauce
So many options!!
Tell me:  What's your favorite thing to make with fresh tomatoes?  Please share in a comment below!