Here's a last-minute Father's Day DIY.  All you need is a plastic photo cube, six photos, and 10 minutes.  Presto chango, your thoughtful gift is done!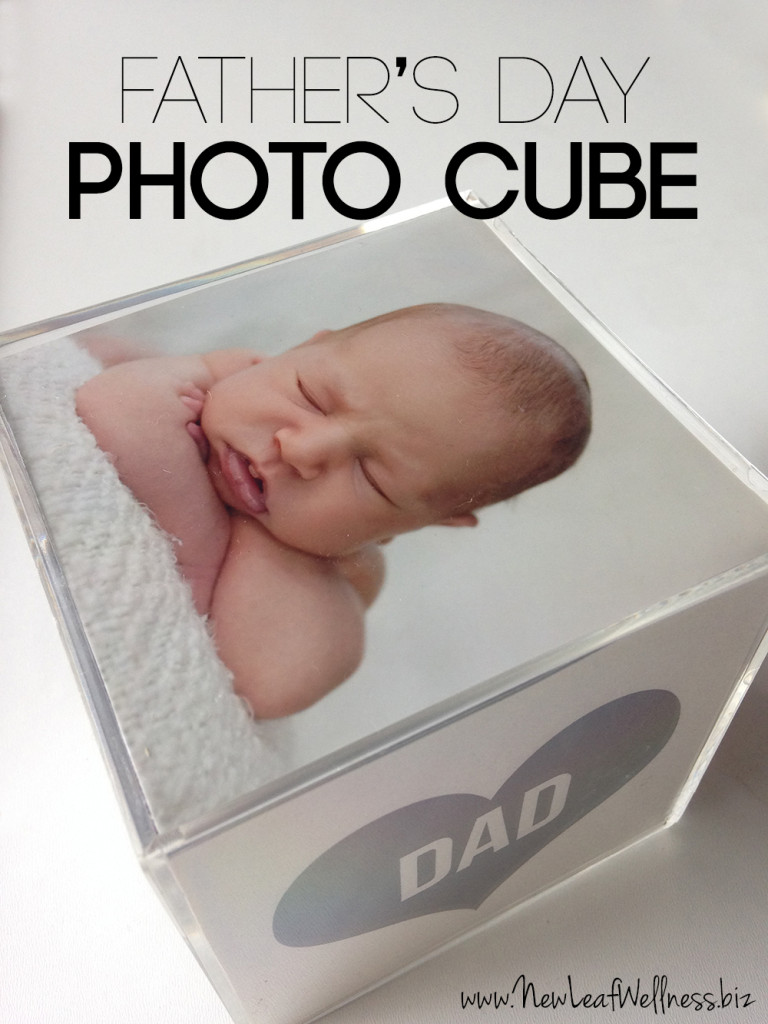 My four-year-old and I had so much fun making one of these for my husband this year.  I bought the photo cube at Michael's craft store for $2.39.  (It was originally priced at $3.99, but I used a 40% off coupon from their iPhone app.)
I decided to design printable "DAD" and "LOVE" squares to use in place of two of the photos.  Here's the free printable so you can use it too: Free Father's Day Photo Cube Printable
We cut everything into 3.5 x 3.5 inch squares and got to work.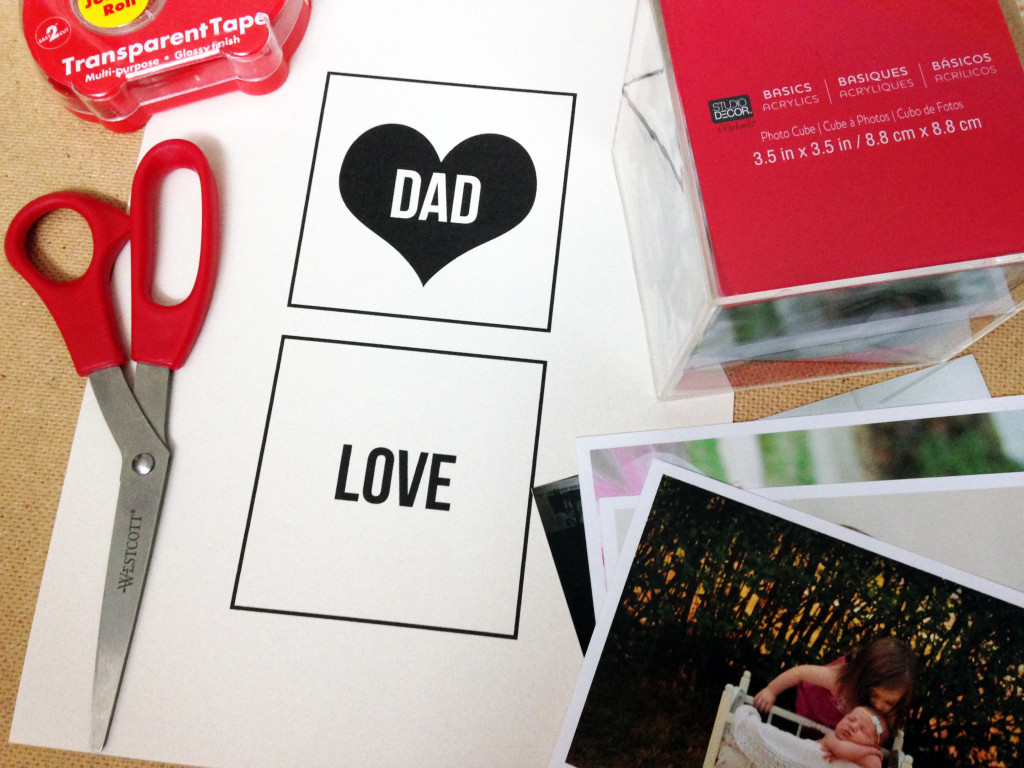 My four-year-old signed her own name, my two-year-old added some scribbles, and I signed my baby's name.
Then, my 4-year-old taped the pics and printables to the cardboard cube that came with the frame.
So easy!
Are you doing anything cute or fun for Father's Day this year?  Please share in a comment below!