Here's a recipe for baked mini meatballs that I've been making for years!  When I come up with a recipe this good, I keep making it over and over again.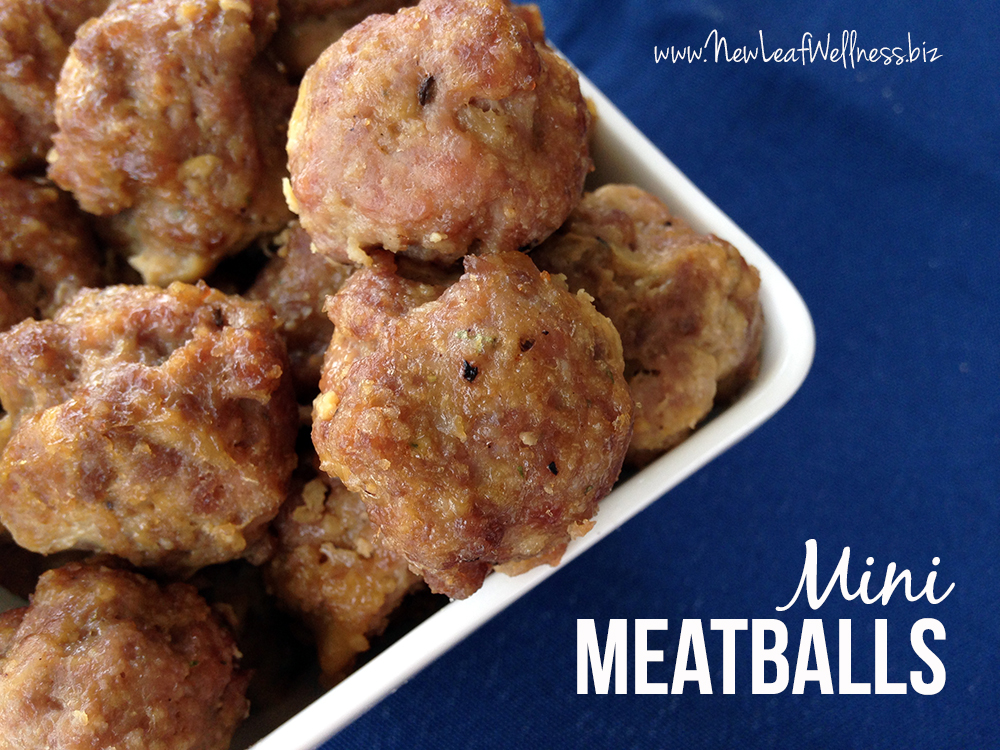 This is my absolute favorite recipe for baked mini meatballs.  They're moist, flavorful, and very versatile.
Here's what I do with them:
Eat them with spaghetti
Serve them to my daughters for lunch or dinner
Add them to a crockpot with sauce for appetizer cocktail meatballs
Make Italian wedding soup
Make meatball and veggie soup
The great thing about this mini meatball recipe is that you don't have to decide.  This recipe makes around 100 meatballs, so you can use them in a couple of dishes.
Mini Meatball Recipe
Yields: About 100 mini meatballs
Ingredients
1 pound ground beef
1 pound ground pork
4 eggs, lightly beaten
1/2 cup Italian-seasoned bread crumbs
1/4 cup parmesan cheese, grated
2 tablespoons Worchestershire sauce
2 teaspoons onion powder
2 teaspoons garlic salt
2 teaspoons steak seasoning spice
Directions
Pre-heat oven to 325 degrees F.
In large bowl, combine all ingredients.
Use a rounded teaspoon to scoop small meatballs onto cookie sheets or casserole dishes.
Bake meatballs in pre-heated oven 20 minutes, flipping about half-way through. (I also flip oven racks at that time.)
To Freeze
Cool to room temperature and freeze in a gallon-sized plastic freezer bag.  When ready to use, thaw in refrigerator overnight and use in your favorite recipes.