Here's a simple way to make homemade perfume with only two ingredients.  These all-natural perfumes are great for people (like me) who don't like the strong scents of store-bought perfumes.  They're also a big hit with women who like all-natural beauty products.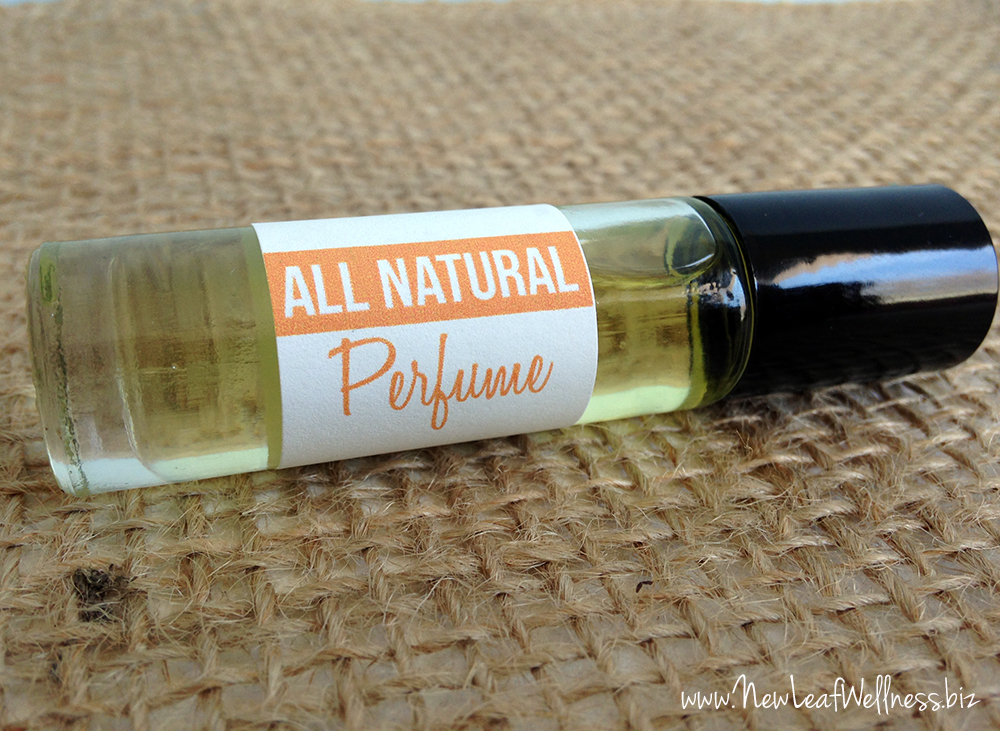 I got inspired by my good friend over at mbrace life to make all-natural perfumes with my four-year-old and 2-year-old.  My daughters were so excited about the idea and my husband was thrilled that they wouldn't stink like they do after playing with my perfume.
I ordered glass roll-on bottles and grapeseed oil from Amazon and we had our own little "make your own perfume party" in our kitchen with my essential oils from Wyndmere Naturals.
I think this would be such a fun activity for a girl's birthday party.  I'd also like to invite a few of my friends over to make perfume.  The only thing better than crafting is crafting with friends (and wine)!
I even designed a simple label that you can print on address label paper and stick to your perfume bottles.  Here's the free printable: All Natural Perfume Label.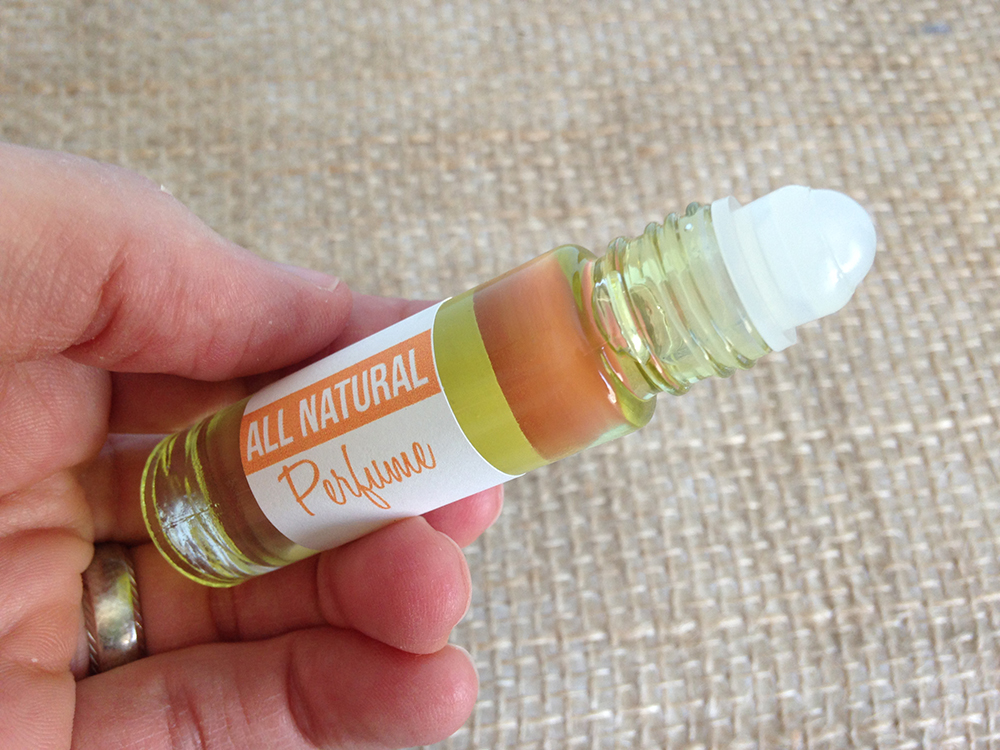 Both of my daughters settled on orange as their signature scent and I decided to follow the lead of mbrace life and do an orange-peppermint combo.  I also plan to make lavender-mint in the future.
The grapeseed oil is a light and thin and mixes perfectly with the scents.  It absorbs right into your skin and isn't greasy at all.  Our homemade perfumes smell fresh and clean, only take a few minutes to make.
Not only do these all-natural perfumes smell great and come together in a flash, they're cheap! Department store perfumes will run you about $50/bottle, but these cute little bottles cost less than $5 each to make.  Buy the ingredients in bulk and save even more!
All Natural Homemade Perfume with Essential Oils
Yields: One 10ml glass roll-on bottle of homemade perfume
Materials
10ml of grapeseed oil (about 2 teaspoons)

2-10 drops of your favorite essential oils (10 drops is a 5% dilution)
1, 10ml glass roll-on bottle
Address label paper to print label, optional (I use address label paper compatible with the Avery 5160 address label template)
Directions
Squirt grapeseed oil into your glass roll-on bottle or add slowly with a dropper.
Add essential oils.
Secure the roll-on top and lid.
Turn bottle upside-down to mix the grapeseed oil and essential oils.
Label with printable label (optional).
To use, simply roll onto your wrists or neck in place of perfume.  Smell and enjoy!
Note: When I made these with my daughters we made a bit of a mess, so if you attempt to make these with little ones use a big sheet to protect the floor or, better yet, make them outside!