What if I told you that you were only five minutes away from homemade chocolate-y, peanut butter-y deliciousness?  It's true!
When I saw this recipe for homemade chocolate peanut butter on Averie Cooks, I knew I had to try it.  I love Nutella and a homemade version with less sugar is right up my alley.
I started making my own natural peanut butter last month, and adding chocolate chips seemed like the natural next step.  Don't you agree?
All I had to do was grind peanuts in my food processor and toss in some semi-sweet chocolate chips.  A few minutes later, I was licking the spoon of my homemade chocolate peanut butter.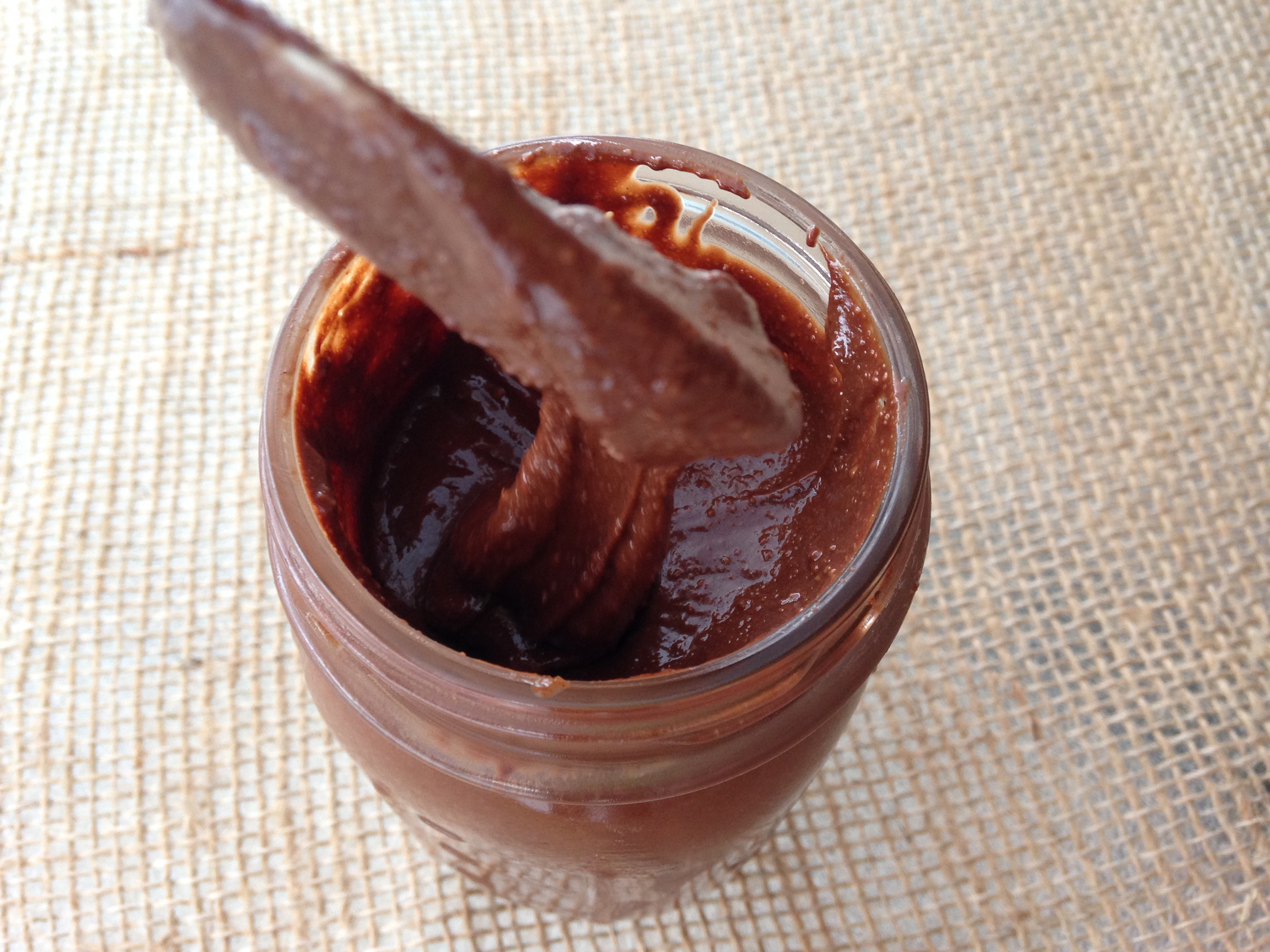 The consistency isn't as smooth as Nutella.  And it doesn't taste like hazelnuts.  (Obviously.)  But I can't get over the chocolate-peanut butter combo.  I love how it's sweet, but not too sweet.
I've already made three jars of this stuff.  I think it's safe to say that I'm addicted.
I like eating my chocolate peanut butter on thickly-sliced wheat toast, apple slices, and pretzels.  I shared a jar with my mom and she said it would be good instead of frosting on cupcakes or cake.  To each their own.  No matter how you eat it, I know you're going to love it.
Chocolate Natural Peanut Butter Recipe
Yields: about 10oz of chocolate natural peanut butter
Ingredients
1.5 cups cocktail peanuts
1 cup semi-sweet chocolate chips
Directions
Add peanuts to your food processor and process on a low speed setting for 4 minutes or until smooth.  (No need to open the food processor or stir.)
Add chocolate chips and continue to process for 1-2 minute or until smooth.
Store your chocolate natural peanut butter in a pint-sized glass jar at room temperature or in your refrigerator.  (I use jars leftover from when I took up canning last summer.)  I store mine at room temperature because I'm constantly eating it, but I think it will last much longer in the refrigerator.
Enjoy, Ladies!