I finally mastered making homemade natural peanut butter.  Not only is it absolutely delicious, this easy recipe takes less than five minutes to make!
I've been wanting to make natural peanut butter for so long now.  I got addicted to the natural stuff a few years ago and can't go back to the sugary stuff.  Natural peanut butter just tastes so much like…well, peanuts.  It's my favorite topping for apples slices, pretzels, and whole grain toast, and I've even been known to eat it on celery and carrots too. (Everything tastes better with peanut butter, right?)
When I saw big containers of peanuts on special at my local grocery store, I decided to take the plunge into making my own natural peanut butter.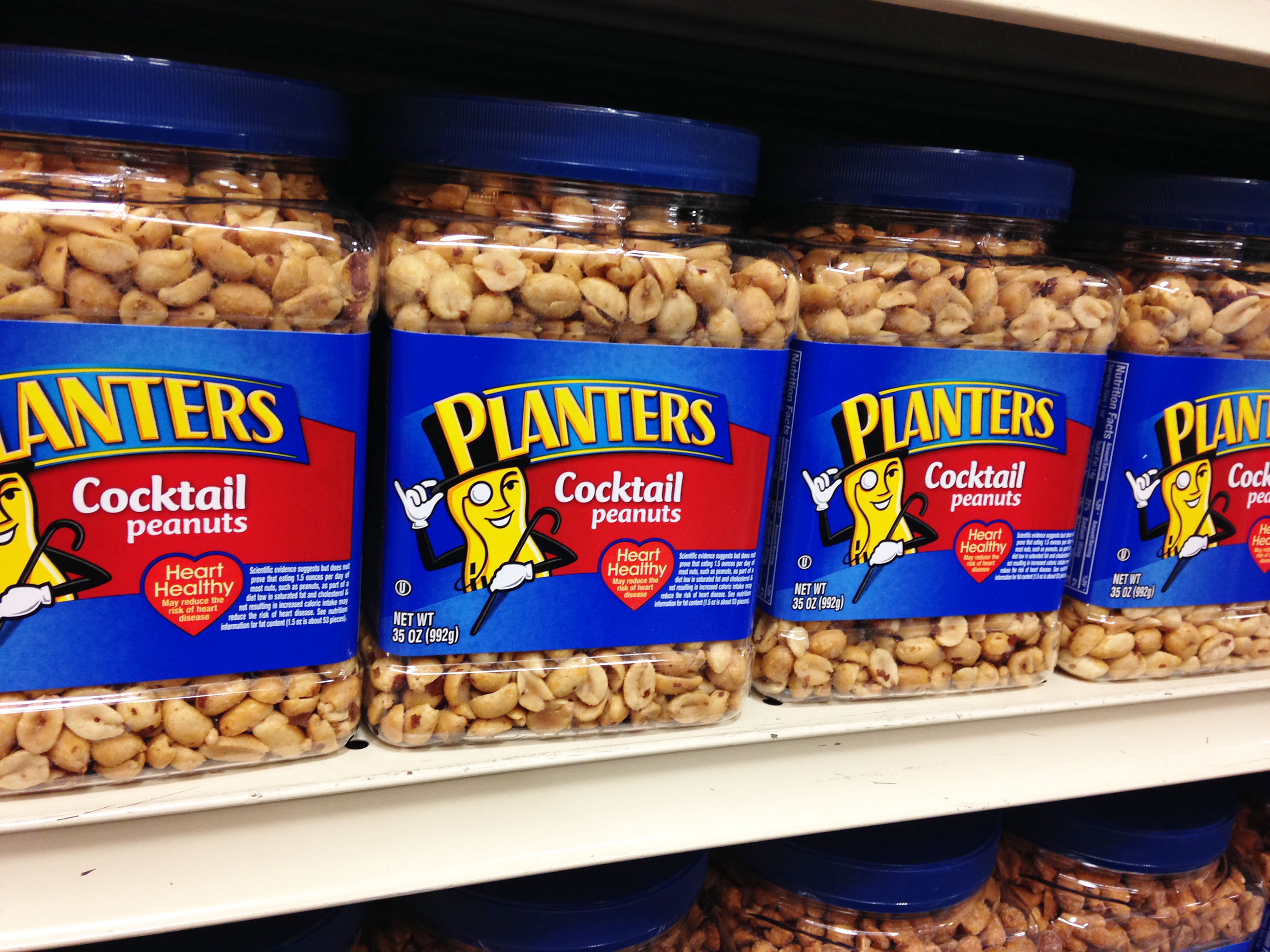 I made my natural peanut butter with cocktail peanuts because their list of ingredients included: peanuts, peanut and/or cottonseed oil, and sea salt.  (Only a couple of ingredients and I can actually pronounce them.  Yippee!)  I typically eat natural peanut butter that doesn't contain salt, but each ounce of these peanuts only contained 4% of the recommended daily value of sodium so I decided it was OK.
Since I like to maximize my time (and wash as few dishes as possible), I went ahead a turned my whole container of peanuts into natural peanut butter in one sitting.  I ended up with a little more than two jars of homemade natural peanut butter that cost me waaaaay less than what I would pay for the store-bought natural stuff.
And it took less than five minutes to pulverize my peanuts into crunchy natural peanut butter with my food processor.  No other ingredients required.
I loaded my food processor into my dishwasher and taste-tested my creation.  Absolutely delicious!  I loved how the texture was smoother than the store-bought natural peanut butter.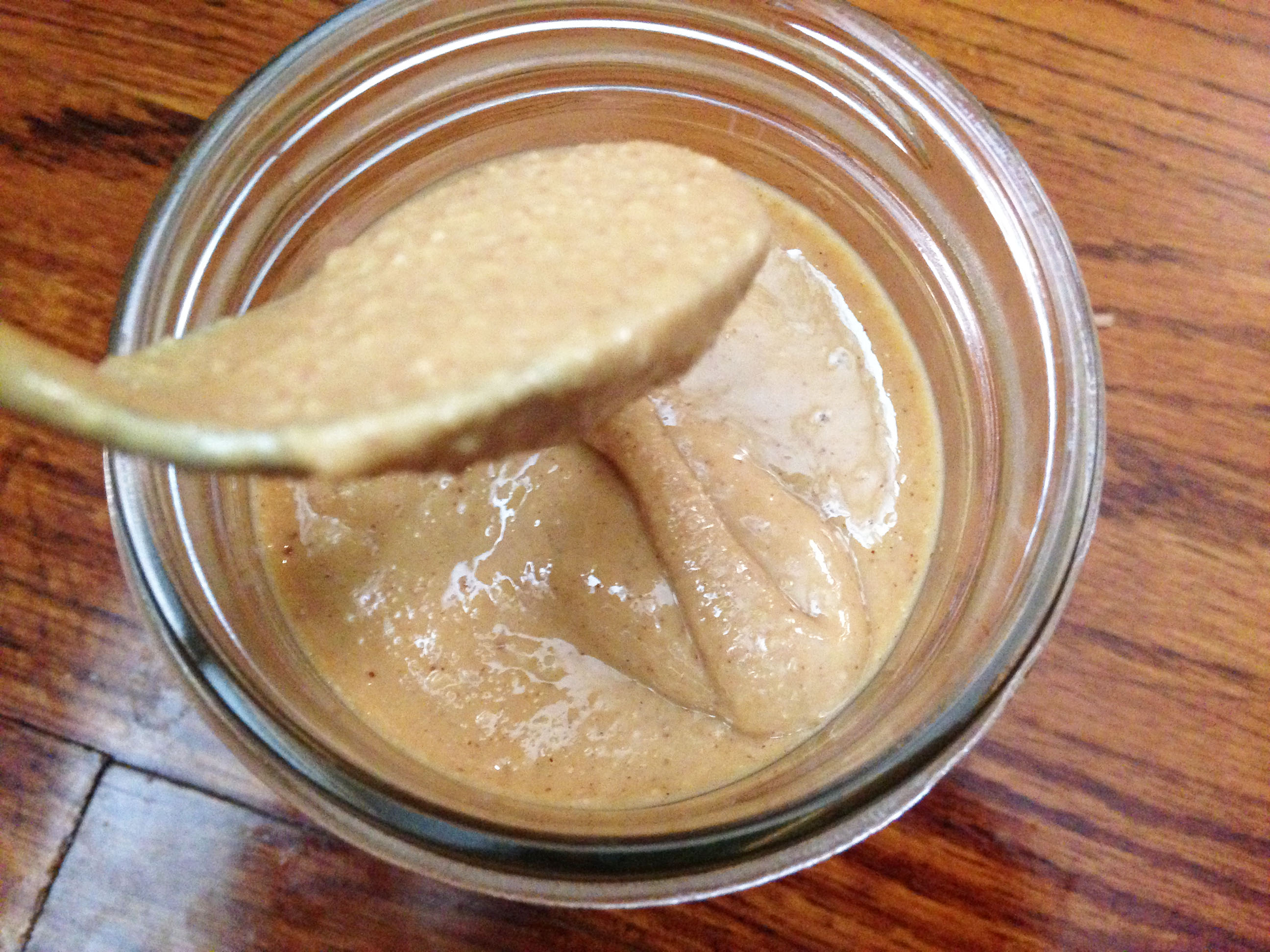 If you want to make your own jar of natural peanut butter, here's how you can quickly and easily turn your dream into reality.
Homemade Natural Peanut Butter Recipe
Yields: One pint-sized glass jar of natural peanut butter (about 2 cups or 16oz)
Ingredients
3 cups of cocktail peanuts
Directions
Add peanuts to your food processor and process on a low speed setting for 4 minutes or until smooth.  (No need to open the food processor or stir.

)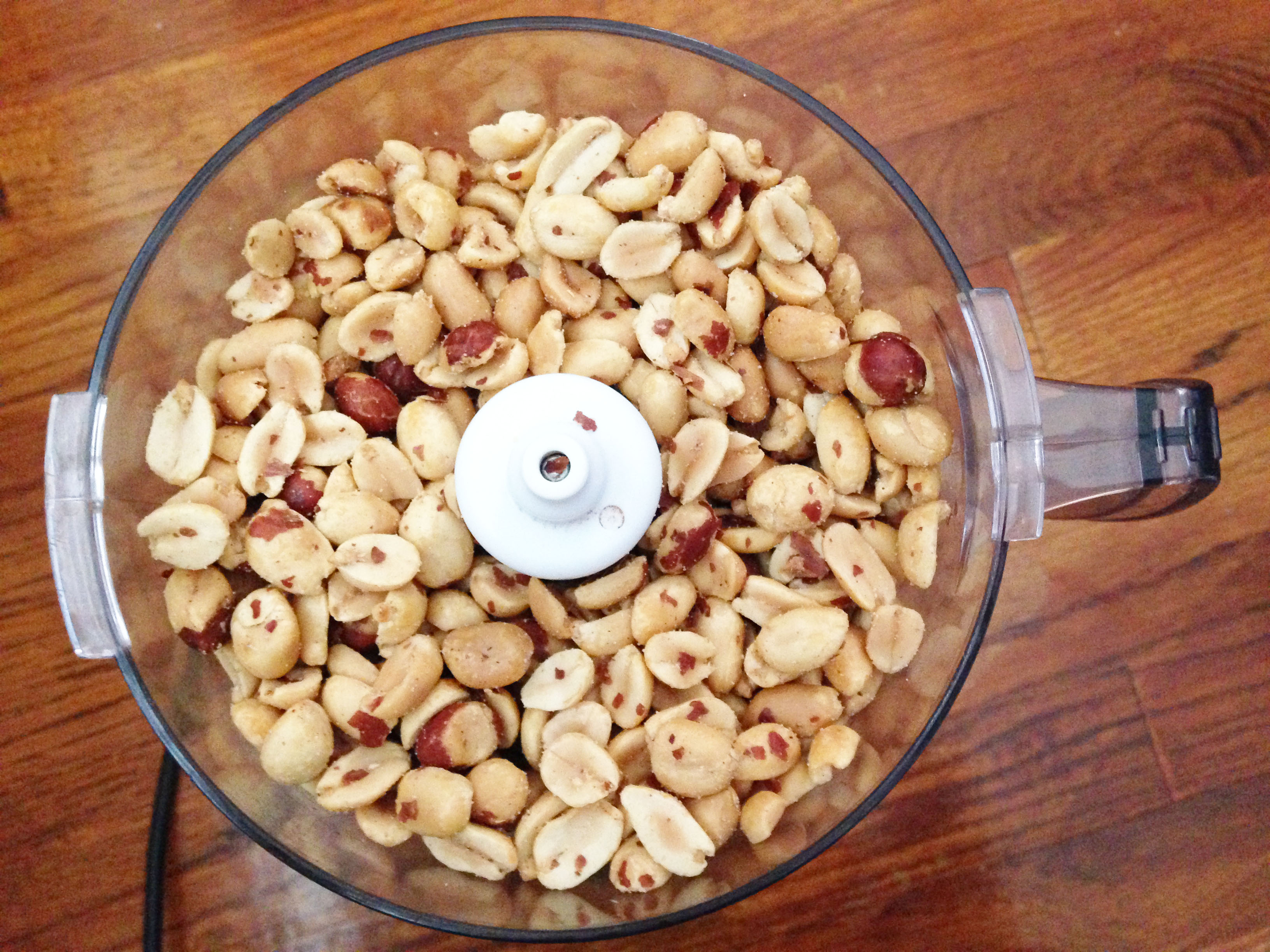 For a more detailed look at how the peanuts transform into natural peanut butter, check out this tutorial with lots of pics from Averie Cooks.
Store your homemade natural peanut butter in a pint-sized glass jar at room temperature or in your refrigerator.  (I used a jar that was leftover from when I took up canning last summer.)  At room temperature, your peanut butter should last about two weeks, and it will last much longer in the fridge.  The only difference in taste is that your refrigerated natural peanut butter will take on more of a "whipped" consistency.  I like them just the same though.
Now the only thing left to do is try to restrain yourself from eating this stuff by the spoonful.  Enjoy!