Oh man, I have an amazing Thanksgiving side dish for you: Homemade Cranberry Sauce that you can make in your slow cooker!  It's sweet, tart, and so easy to make!!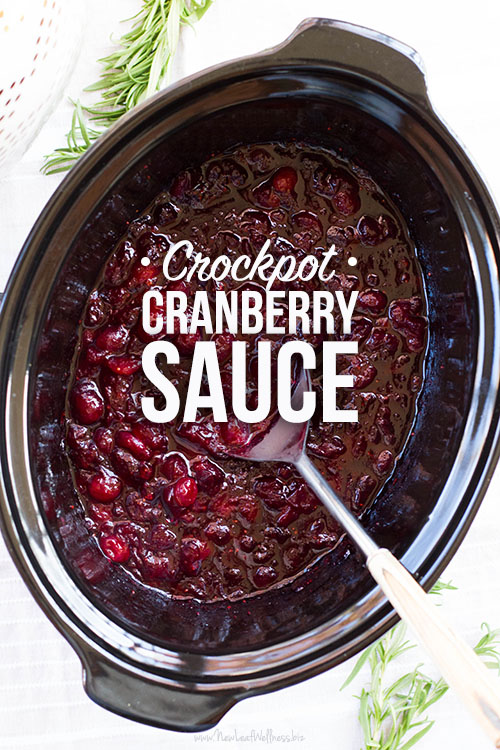 This is a very traditional recipe for homemade cranberry sauce.  IT'S DELICIOUS.  The only thing better than its taste is the fact that it's so easy to make and won't require putting an extra pan on your stovetop.
The ratio of sweetness to tartness in this recipe is similar to what you'd find in a canned cranberry sauce.  If you like a super tart cranberry sauce, you can add less sugar.
I believe that simple recipes are best.  You might be tempted to alter this recipe with other fruits, juices, or even alcohol, but I think it's perfect as-is.  If you want to spice it up, I would add some fresh orange zest.  (I've tried substituting fresh orange juice for the water, but it is too tart and requires much more sugar.)
Enjoy, and Happy Thanksgiving!  I am thankful for you.

Homemade Cranberry Sauce in the Slow Cooker
Yields: 3.5 cups
Ingredients
Two 12oz bags of fresh cranberries
1.5 cups sugar
1/2 cup water
Directions
Combine all ingredients in your slow cooker and cook on "low" setting for 6 hours or until berries start to pop.
To Freeze and Cook Later
Combine all ingredients in a gallon-sized plastic freezer bag and freeze for up to three months.
Thaw bag in water or overnight in the refrigerator.
Dump into slow cooker and cook on "low" setting for 6 hours or until berries start to pop.
YUM.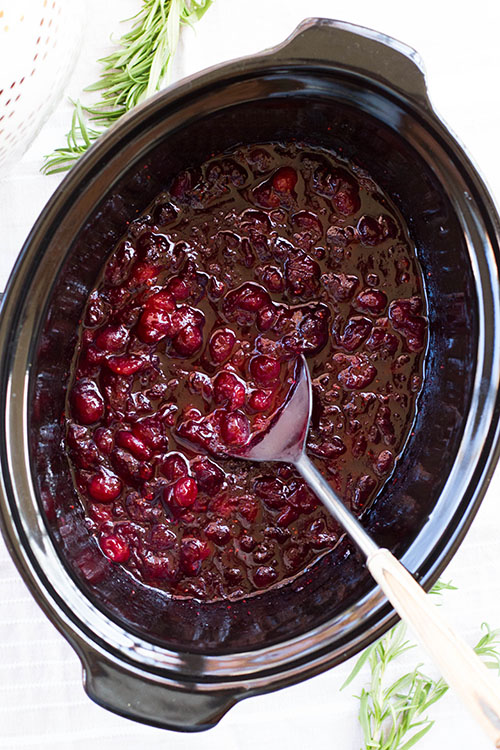 P.S. This recipe would be a delicious substitution for the canned cranberries in my Slow Cooker Cranberry Pork Roast.
Thoughts or questions?  Please leave a comment below and I'll respond as soon as I can.  I'd love to hear from you.