Forget about writing on your freezer meals with pens and Sharpie markers.  Here are some brand-new freezer labels that you can save, fill out on the computer, and then print!  Best of all, they're FREE.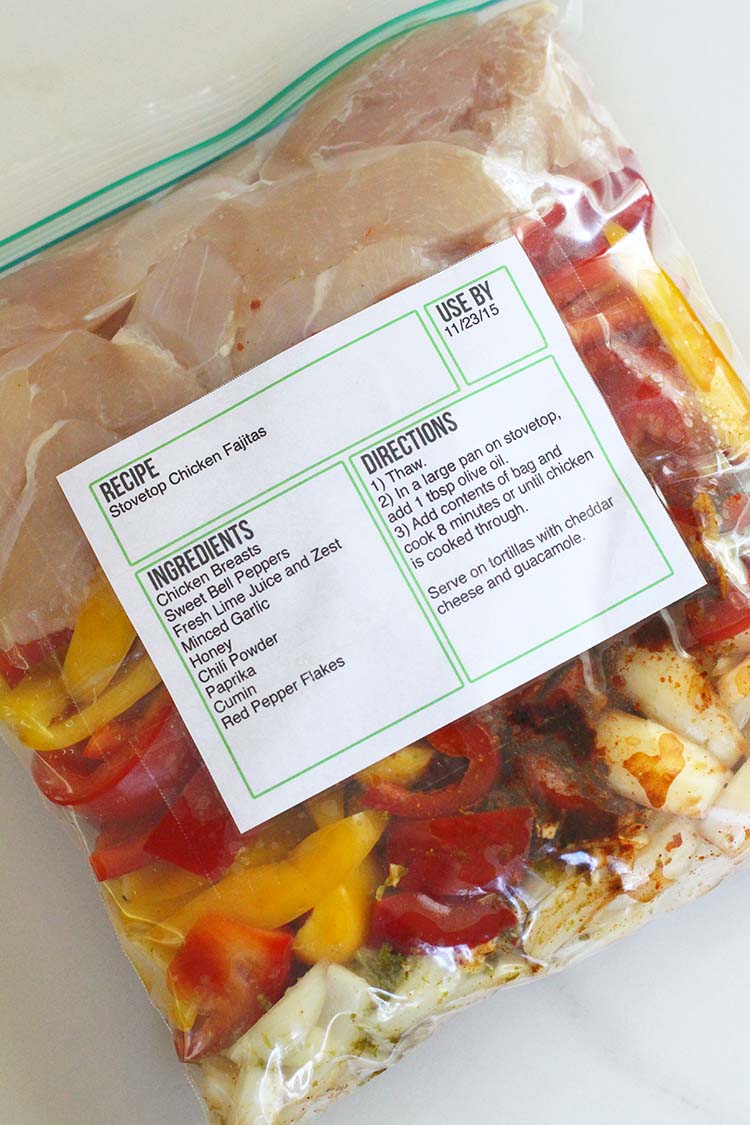 You guys, I am so proud of myself.  I'm not tech-savvy at all, but I figured out how to create freezer labels that can be filled out on the computer and then printed!
Reasons These Labels Are Amazing:
I can type the ingredient list and directions instead of relying on my messy handwriting.
I can save the labels and reuse them when I make the same meals again.
They can be printed on regular computer paper so they're super cheap!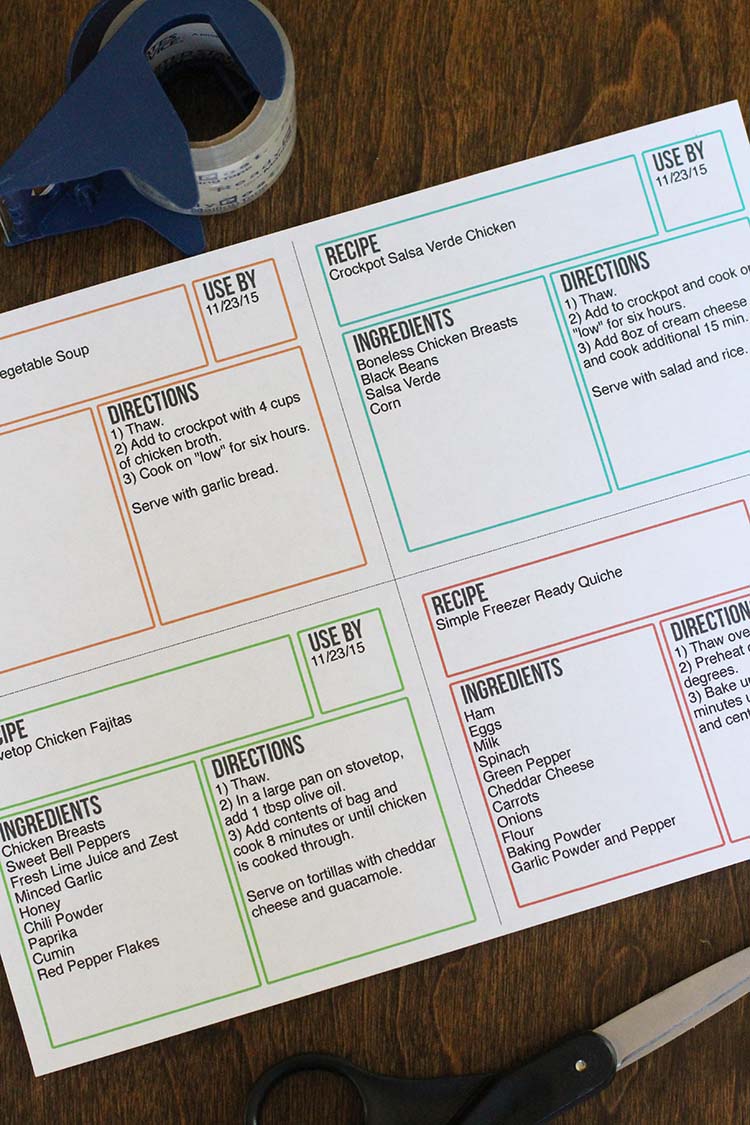 Click this link to download my freezer labels for free: FREE FREEZER LABEL PDF FILE
To Use:
Click the link above and save the document to your computer. (On my Mac, this is done by pressing "control" + "save as" or clicking the save icon on the lower right side of the screen.)
Open the document on your computer and type in each recipe's name, expiration date (I use three months from the prep date), ingredient list and cooking instructions.
Print the labels, cut them out (they print four per page), and tape them to your freezer bags or casserole dishes with clear shipping tape.
Don't forget to save them for later so you can reuse the labels that you made for meals that you love!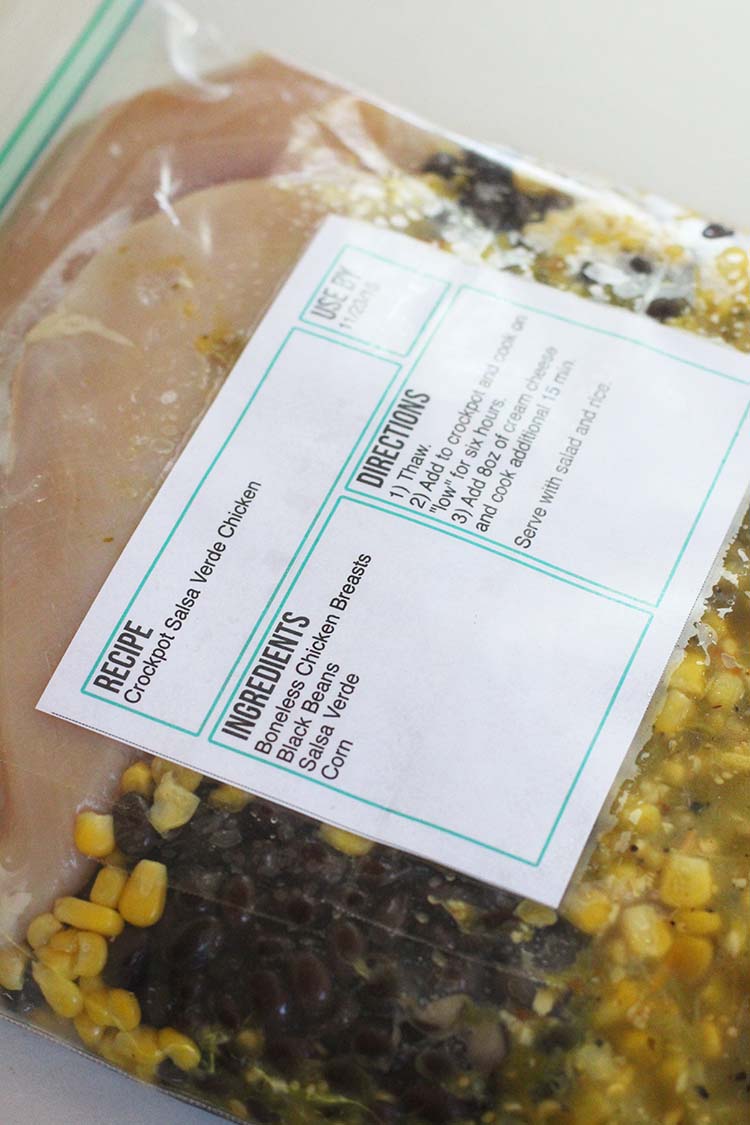 When I first starting making freezer meals, I would write on the freezer bag or casserole dish cover with a Sharpie.  That worked OK for my meals, but it was a mess on meals for family and friends.  These fillable freezer labels are such a huge improvement!
I have to point out that these labels are not formatted to print on sticker labels.  I like printing them on computer paper and taping them to my meals because it is such a cheap option.  I make a lot of freezer meals and the cost of sticker labels adds up.
If you're interested in sticker labels, I recommend checking out the ones that I designed for my CROCK'D Slow Cooker Freezer Meals eCookbook.  Every recipe inside has its own filled out label that is formatted to print on Avery Water-Resistant Sticker Labels.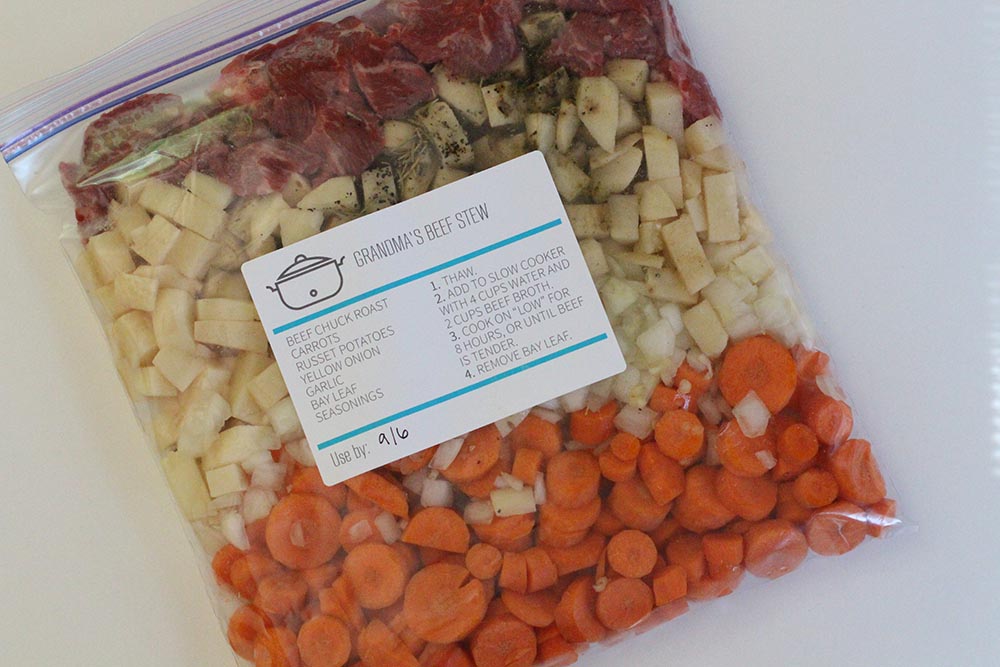 Thoughts or questions?  Please leave a comment below and I'll respond as soon as I can.  I'd love to hear from you. 
---
PS I know it's hard to keep up with blog posts, so I'd love to have you join my email list if you haven't already.  Over 40,000 people have already joined and it's 100% free.  Once you sign-up, I'll send you a copy of my basic freezer labels and then follow-up with my best crockpot recipes and freezer cooking tips every 1-2 weeks.  CLICK HERE TO JOIN. XOXO.