My three-year-old loves soup, so I made up this recipe with five simple ingredients that I almost always have on-hand.  It was a big hit with my family so I think you'll love it too.  This slow cooker lasagna soup is a healthy, budget-friendly, and delicious meal that couldn't be easier to make.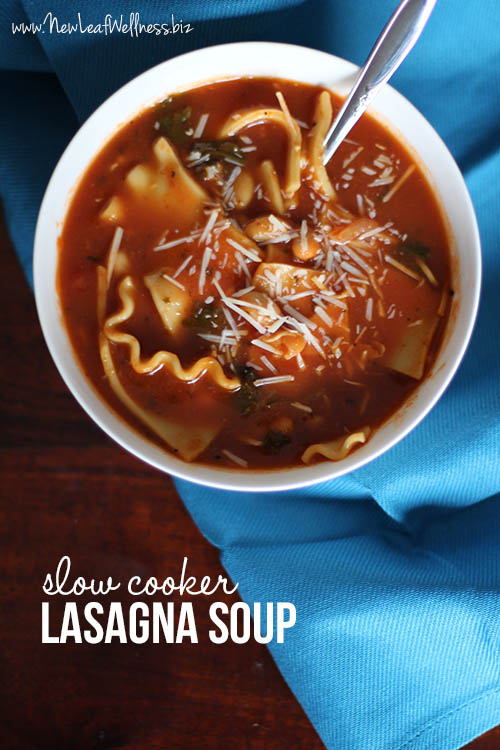 On busy weekdays, my slow cooker is my best friend.  I toss a couple of ingredients in it in the morning and a homemade meal is waiting for my family at dinner time.  Oh, and it makes my house smell amazing!
Here's what I love about this slow cooker lasagna soup in particular:
It's made with my favorite simple broth (a jar of pasta sauce plus chicken broth – no extra seasonings required!).
It uses up those spare lasagna noodles that always seems to be left in the box after making a pan of lasagna.
It includes a bunch of fresh spinach that cooks down so much that my family doesn't even realize all of the extra vitamins and minerals that they're eating.  Yippee!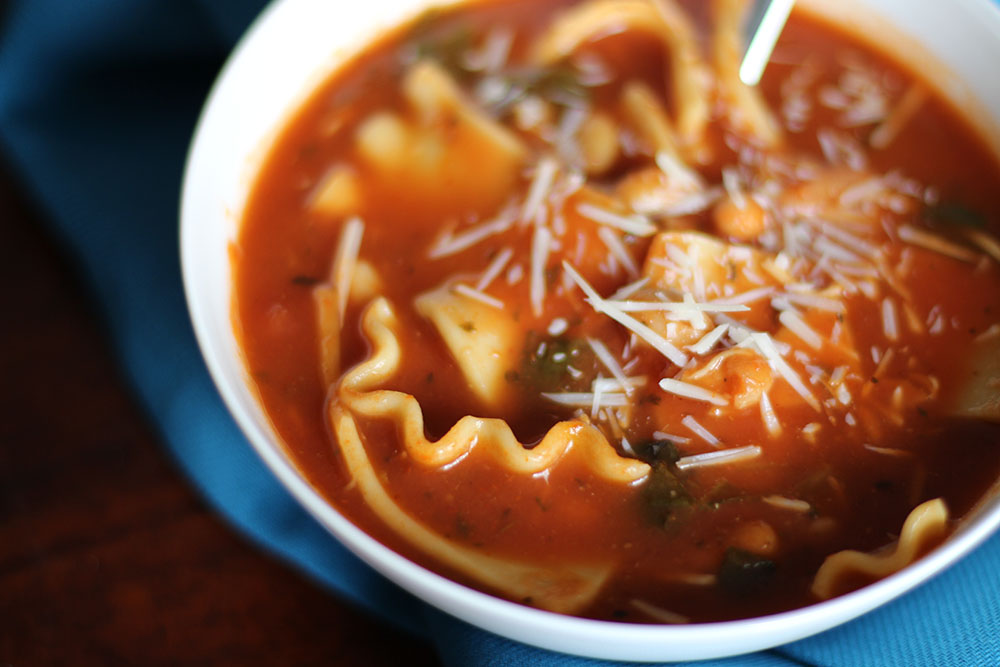 Simple Slow Cooker Lasagna Soup
Yields: 6 servings
Ingredients
24oz jar of pasta sauce
4 cups of chicken broth
15oz can of cannellini beans, drained and rinsed
2.5oz of fresh baby spinach (about 3 cups) – this looks like a lot, but it cooks down in the broth
3 uncooked lasagna noodles, broken into small pieces
Directions
Combine all ingredients (except lasagna noodles) in your slow cooker and cook for 6-8 hours on "low" setting.
Add noodles and cook for an additional 30 minutes.
To Freeze
Combine all of the ingredients (except noodles) in a gallon-sized plastic freezer bag.  Remove as much air as possible, seal, and freeze for up to three months.  When you're ready to eat, thaw the bag in the refrigerator overnight and cook as usual.
Top with freshly grated mozzarella and Parmesan cheeses and serve with a side of garlic bread.  YUM.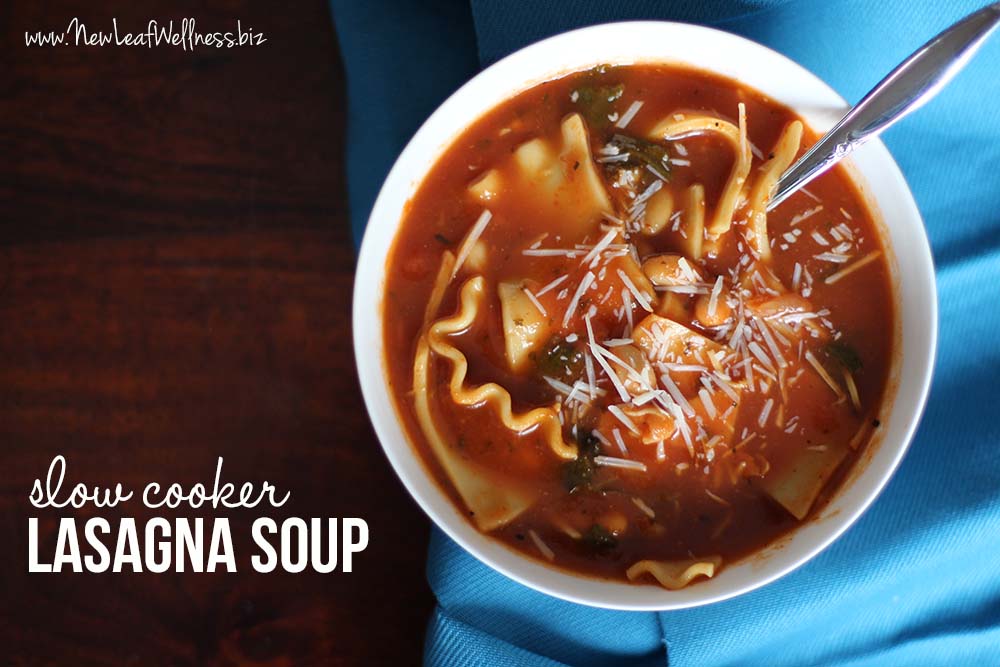 I originally shared this recipe on Thirty Handmade Days on 3/29/15.