Here are my favorite tried-and-true Christmas cookie and candy recipes.  I believe in eating all things in moderation, and I find homemade treats to be so much more satisfying than store-bought ones.  These five recipes are perfect for sharing with family and friends, and they're so simple that anyone can make them.
My Five Favorite Christmas Cookie Recipes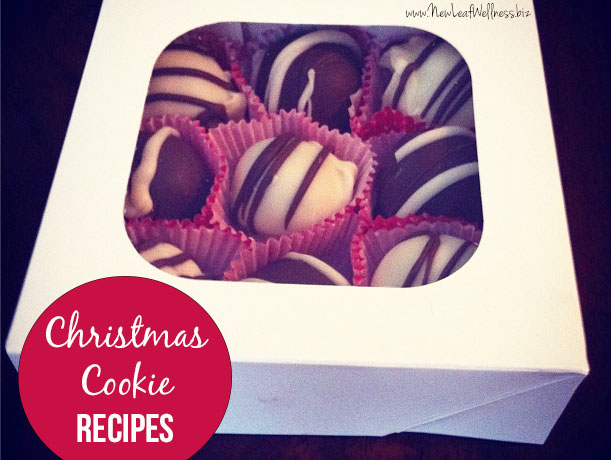 Peanut Butter Blossoms
Peanut butter blossoms are one of my all-time favorite cookie recipes.  I bake mine using Hershey's recipe.  The cookie dough is soft and the final product is sweet, but not too sweet.  (Sometimes I even skip rolling them in sugar to emphasize the contrast between the peanutty cookie and the sweet Hershey's kiss. YUM.)
You can repin the recipe here: pinterest.com/pin
Christmas Crack
"Christmas Crack" is my newest holiday baking obsession, and it's just as addicting as its name suggests. I use this recipe from the blog A Southern Grace.  All you need is saltine crackers, butter, brown sugar, and chocolate chips.  (With ingredients like that, how could the final product be anything other than delicious?!)  This is the perfect, easy recipe to gift to teachers, neighbors, and co-workers, and you can bet I'll be bringing some to share on Christmas Eve and Christmas Day.
Repin it: pinterest.com/pin
Perfect Sugar Cookies (and sugar cookie icing)
I love this sugar cookie recipe from Allrecipes.  (I use this sugar cookie icing recipe from Allrecipes too.)  The sugar cookies turn out soft and thick and absolutely delicious.  The only changes I make to the recipe are to increase the vanilla extract to one tablespoon and roll the cookies in a combo of flour plus powdered sugar.  I love baking and decorating these cookies with my daughters!
Repin them: pinterest.com/pin (cookies) and pinterest.com/pin (icing)
Cake Balls
My aunt, cousin, and I have been getting together to bake these cake balls from Allrecipes for years.  They're super simple and pretty (but time intensive).  To make our decorating day easier, I always bake the cake the day before, mix it with the icing, and store the mixture in the refrigerator overnight.  Then I roll the balls and freeze them for at least an hour before dipping them in melted chocolate.  With so many combinations of cake flavors and icing, these cake balls are so much fun!
Repin it: pinterest.com/pin
Microwave Fudge
Microwaveable fudge was my newest recipe to try this year.  (Like many of my other favorite recipes, I tried one from Allrecipes.)  I doubled the recipe and omitted the nuts.  It was super easy and quick to make, and I only needed three ingredients.  (Yay!)  Just make sure to mix thoroughly until the melted chocolate mixture is shiny.
Repin it: pinterest.com/pin
What are you baking this year?  Please share in a comment below!
——————
PS Stay up-to-date with what I'm cooking by following me on Pinterest @kellymcnelis.