I love drinking unsweetened iced tea in the summer.  I used to brew sun tea but then I read that it doesn't get hot enough the kill the bad bacteria.
So I started experimenting with "refrigerator tea"…and it tastes great!
All you do is combine water and tea bags and let the iced tea brew in your refrigerator.  Super simple.
Since I love experimenting and coming up with new recipes, I've been having a lot of fun trying different flavors and combinations. I hit the jackpot when I created Raspberry Iced Tea Lemonade.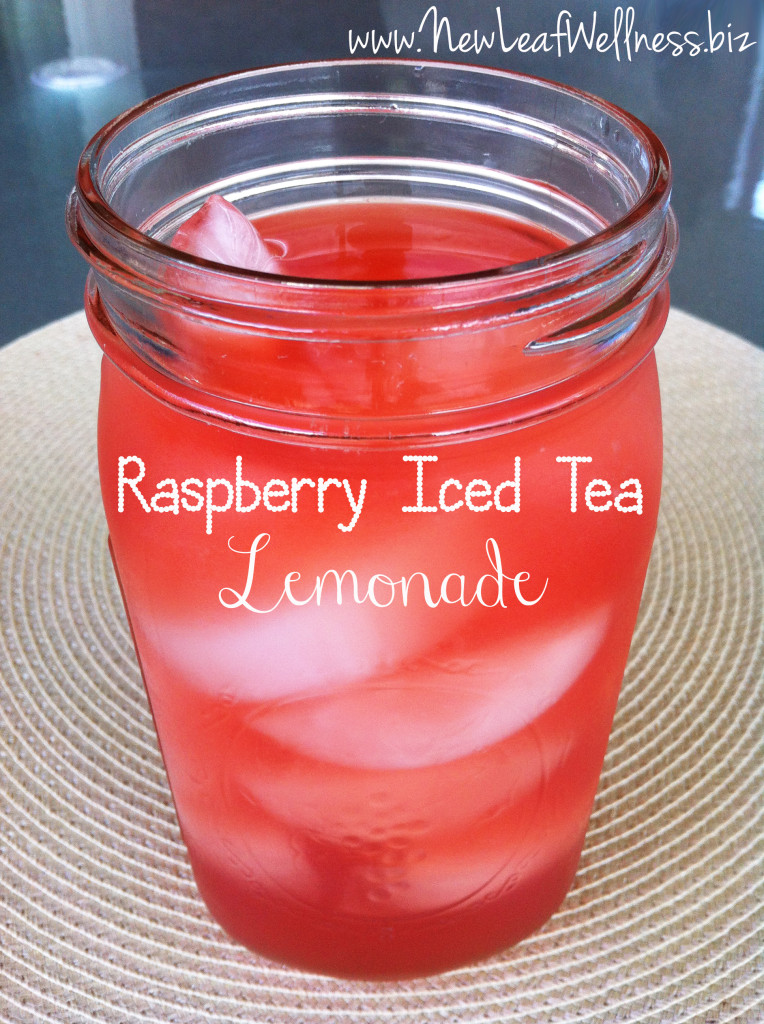 My Raspberry Iced Tea Lemonade is the perfect summer drink when you can't stand the thought of one more glass of water.  It's sweet, but not too sweet, with just enough flavoring.
And the recipe is super easy.  Basically, you combine 1/2 a pitcher of unsweetened raspberry iced tea and 1/2 a pitcher of pink lemonade.
(Genius, right?)
Since only the pink lemonade is sweetened the pitcher of Raspberry Iced Tea Lemonade has half the sugar of traditional iced teas and lemonades.
So what are you waiting for?  Go buy these ingredients and start brewing!
Raspberry Iced Tea Lemonade
Ingredients
8 tea bags of herbal raspberry tea
Pink lemonade mix (I use Country Time Pink Lemonade.  You can sub another brand or use Kool Aid + sugar)
One gallon-sized pitcher
Directions
Fill your pitcher with water half-way, to the 2 quart line.  Add tea bags.  (Tip: If you buy the tea bags with strings, tie them together so they're easier to remove.)
Place the lid on your pitcher and put it in your refrigerator.  Let sit overnight (or at least 4 hours).  Remove tea bags.
Fill the remaining half of your pitcher with water and add enough pink lemonade mix for 2 quarts.
Stir, and place back in your refrigerator until ready to serve.
ENJOY!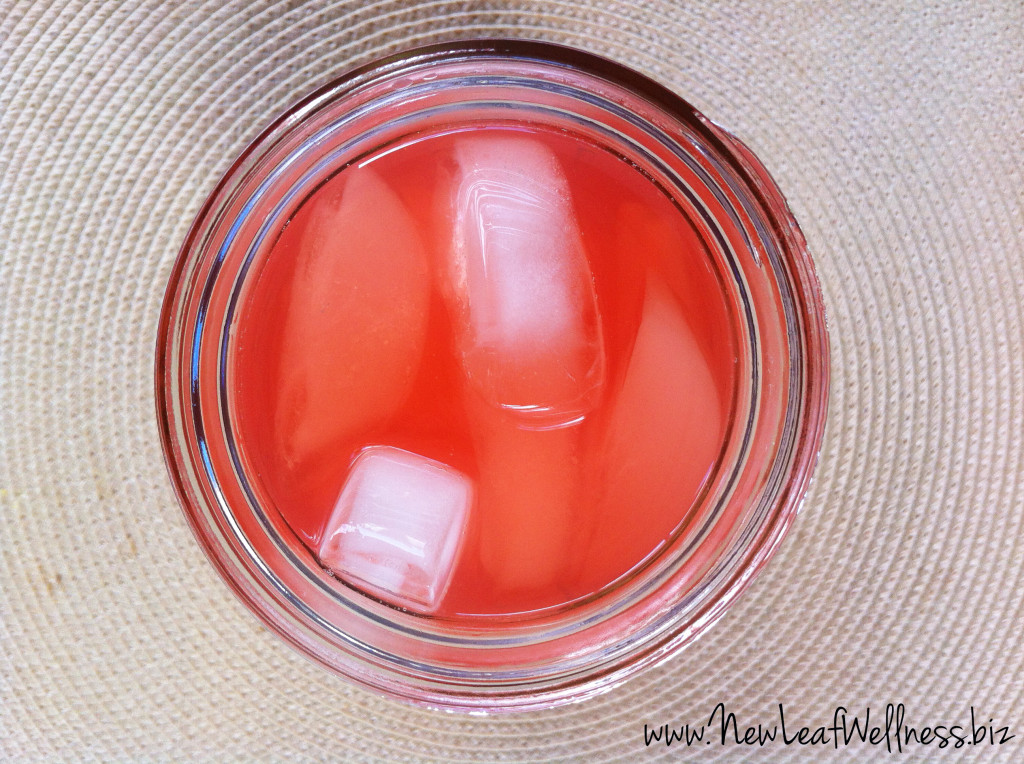 Looking for more easy recipes?  Follow me on Pinterest (@kellymcnelis)!