My daughter Isla never ate baby food.
We did something called "baby-led weaning." She went straight from exclusively breastfeeding to table foods.  The benefits are supposed to be healthier eating habits, better motor development, and greater independence and confidence.
Isla is 18 months old now and I can't tell if she has an advantage over her 3 year old sister (who ate TONS of homemade baby food) on any of those dimensions.
Regardless, it was fun watch her experiment with whole foods at a young age and eat what the rest of our family was eating.
One of Isla's favorite first foods was homemade macaroni and cheese.  She continues to love it today, and I'm happy to whip up a quick batch for lunch when I'm at home with my girls during the day.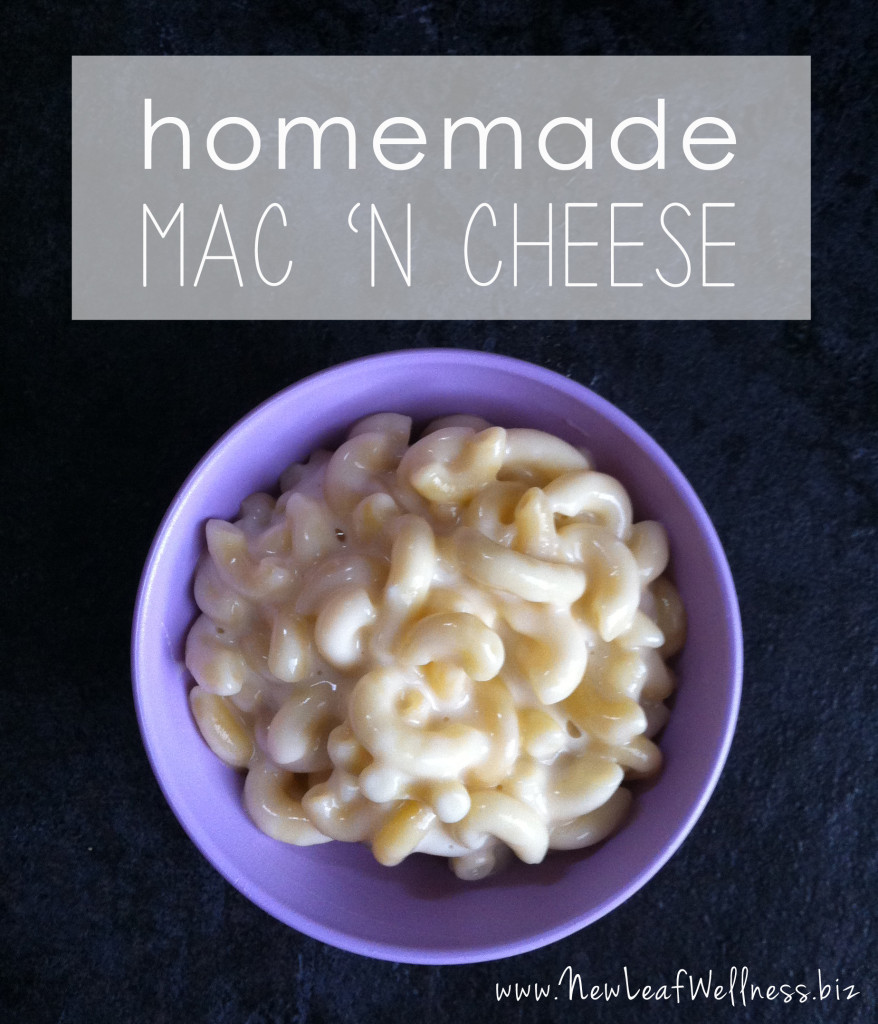 Once you see how easy and delicious homemade macaroni and cheese can be, you'll never eat the boxed stuff again!
Homemade Mac 'n Cheese
Ingredients
1/4 of a 1lb box of elbow macaroni (about 1 cup uncooked macaroni)
1/4 pound sharp white cheddar cheese, shredded (about 1 1/2 cups – please shred your own for the best result)
2 tablespoons unsalted butter
2 tablespoons all-purpose flour
1/4 teaspoon salt
1/8 teaspoon onion powder
1 cup 2% milk (or whatever you have on-hand)
Directions
Cook macaroni according to directions on package.
While macaroni is cooking, create cheese sauce: Melt butter in saucepan. Add flour, salt, and onion powder and stir until it forms a paste.  Add milk and bring to a boil.  Let boil for one minute or until sauce thickens.  Remove from heat and add cheese. Stir until cheese melts.
Combine cheese sauce with cooked macaroni and serve!
This homemade macaroni and cheese recipe yields enough food for both of my daughers and me for lunch (plus leftovers!).  It's great with steamed broccoli, peas, or raw baby carrots.
Here are some other "real food" recipes that my toddlers love:
What foods do you enjoy eating with your little ones?