Have you ever heard of a CSA?  It stands for Community Supported Agriculture.
CSA's are locally-based models of farming and food distribution.  That means individuals in the community can buy CSA shares of produce to support local farms.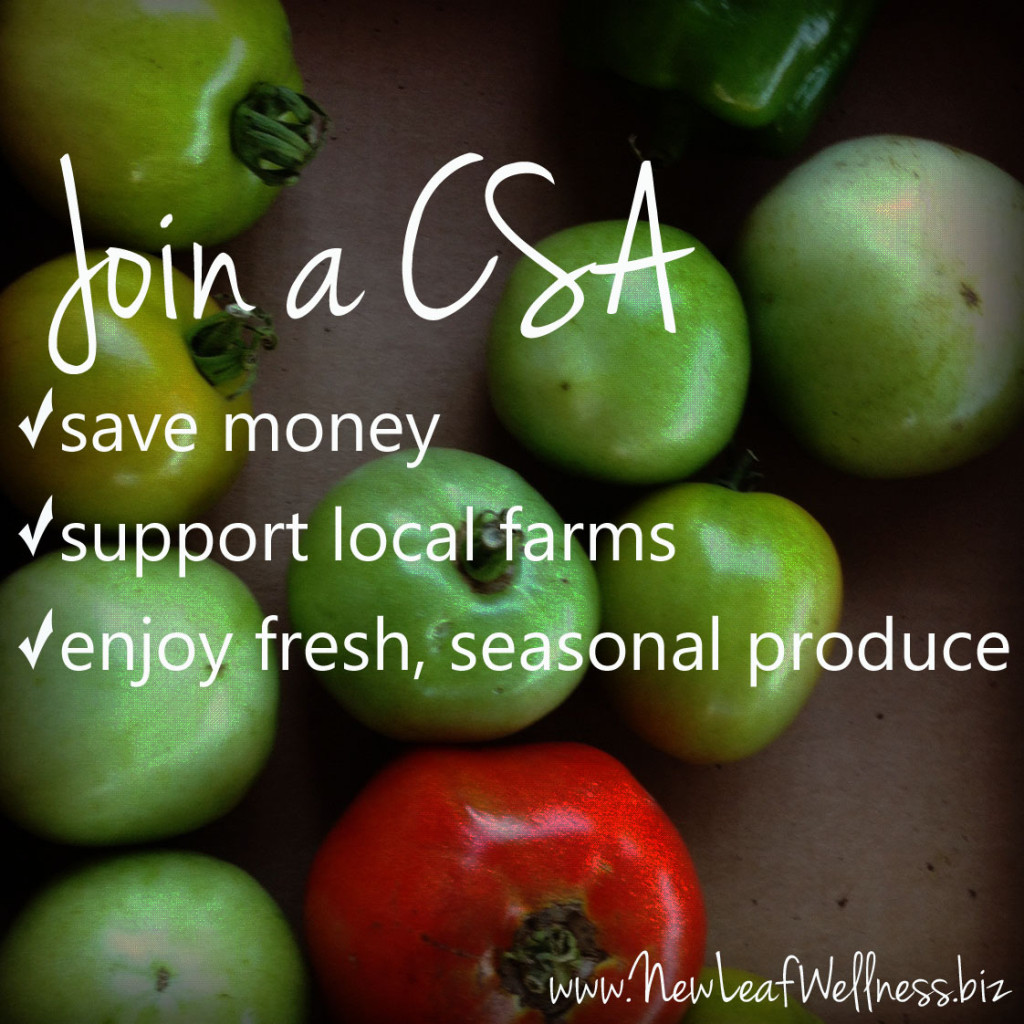 My favorite CSA in Pittsburgh is Kretschmann Organic Farm.  Once a week, from June to Thanksgiving, I pick up a box of produce from my neighbor's front porch.
Memories of the freshest tomatoes, carrots, apples, and berries come to mind (By the way, when you get those berries, use the tip in my healthy snacking post to keep them fresh longer).  We've also picked up beets, basil, and fresh apple cider. Some farms offer cheese, eggs, and meat for an additional cost.  One year I added fair trade coffee to our CSA share.  Heaven.
I'm sure all CSA's are different, but here are the basic details:
purchase a weekly or bi-weekly share
pick your share size – small, medium, large
list your favorite and least favorite foods
pick-up your box of produce nearby
receive newsletters and recipes
This year, I'm signing up for the "light" share size.  It's the smallest one available and I only have to pick it up every other week.  The cost works out to about $24 per CSA pick-up.  You get soooo much more produce than you would at the grocery store for that amount of money.  Plus it's organic and you're supporting local farmers.  Everyone wins.
I started making pesto when my first CSA share included bunches of fresh basil.  Once you try this pesto, you'll never go back to buying the pre-packaged stuff at the grocery store.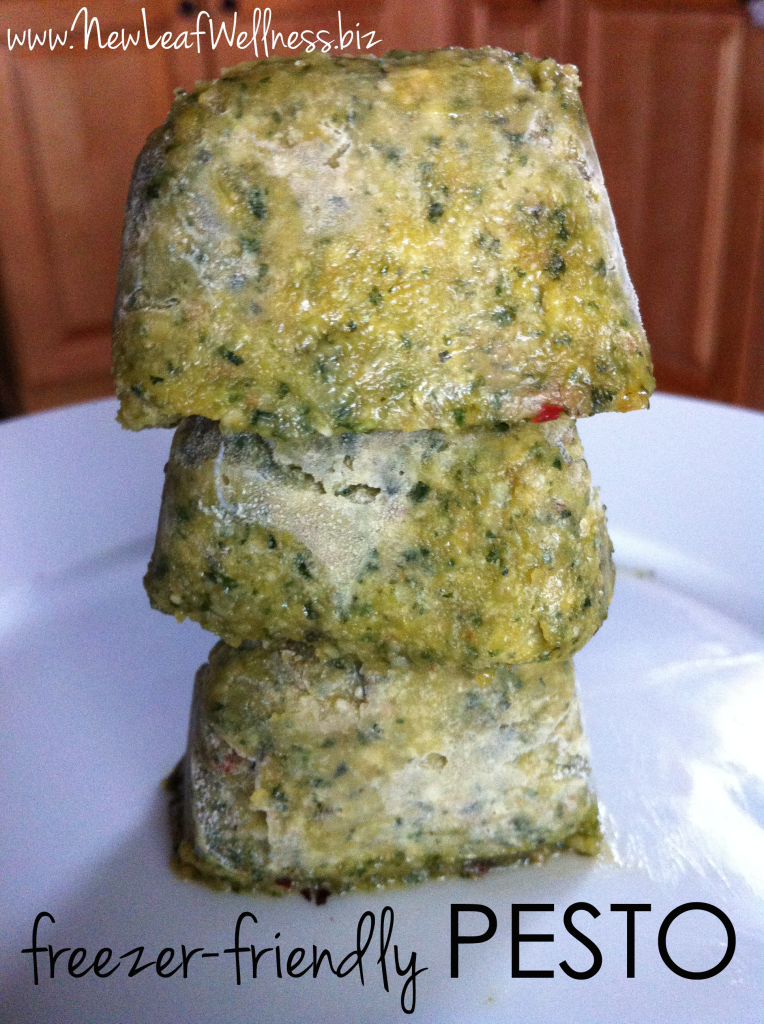 Homemade Pesto Recipe
Toss with pasta or try my awesome recipe for chicken pesto calzones.  Freeze leftovers in an ice cube tray.
Ingredients
3 cups basil leaves, chopped
1/2 cup pine nuts, toasted
2/3 cup parmesan cheese, freshly grated
3 cloves of garlic, minced
1/2 teaspoon chili powder or red pepper flakes (optional)
somewhere between 2/3 to 1 cup extra virgin olive oil
Directions
Add all ingredients – except oil – to a blender or food processor.
Turn on "low" and gradually add oil until ingredients are combined and pesto is desired consistency.
ENJOY.
Now, go look into joining a CSA!  Around here, most of them are full by the spring so now is the time to sign up!