Last week, I shared my method of shopping for a week's worth of dinners in advance and then cooking each night with the ingredients on hand…but what about those nights when you don't have the time or energy to cook?  More and more, I think moms are starting to prep meals and FREEZE them so they can have healthy, homemade meals ready at a moment's notice.
Recently, my husband and I graduated to planning and grocery shopping for TWO weeks at a time, so prepping quick and easy freezer meals has become even more important to us.
I froze two weeks worth of dinners before my second daughter was born, and not having to cook while recovering after birth – and eating something homemade and healthy (!) – was amazing.  I'll also admit to freezing food for Christmas, birthday parties, and other events. It's so much easier to enjoy yourself when you're not stuck in the kitchen.
My method of simple, quick freezer meal prep inspired me to put together my favorite freezer recipes into a cookbook called, '15-Minute Freezer Recipes.' This cookbook is a must-have for pregnant women and busy moms.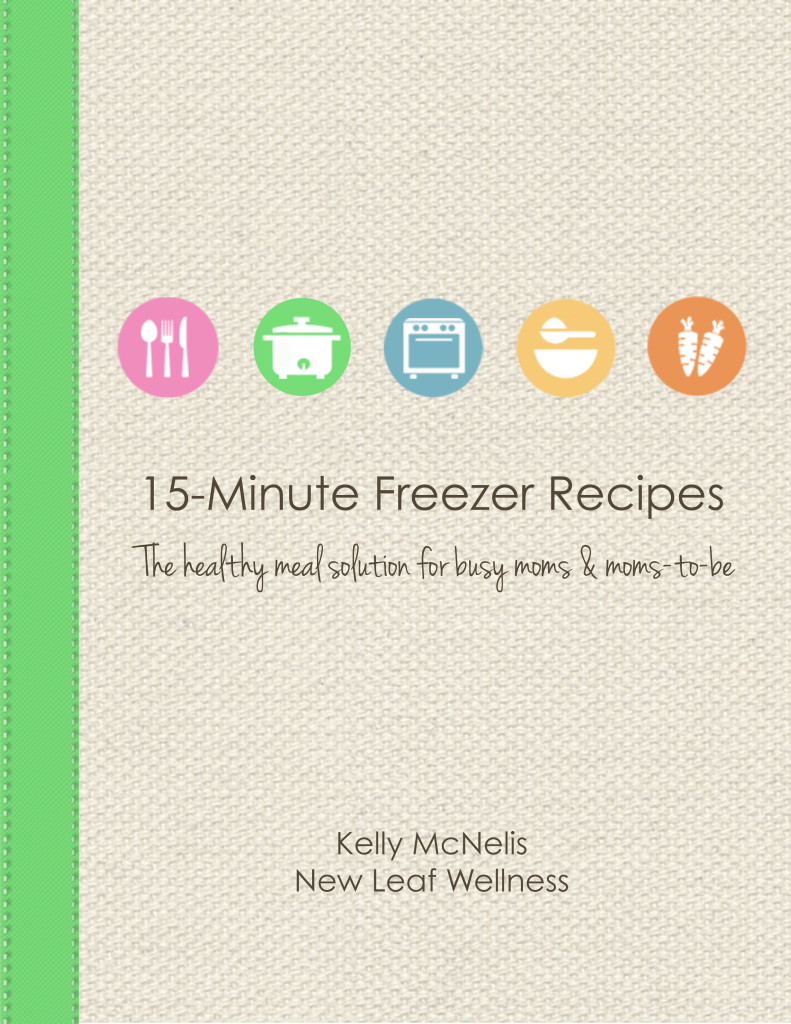 Here's one of my favorite freezer-to-oven recipes that freezes well: Chicken Pot Pie.
I know you'll love these freezer-to-slow cooker recipes too:
If I know I'm going to freeze something, I prepare the dish until the point that I would put it in the oven.  If it's a freezer-to-oven recipe, I let it cool to room temperature, cover it with plastic wrap and foil, and label it with what's inside and the date (most meals can be kept in a standard freezer for 3 months).  If it's a freezer-to-slow cooker recipe, I store it in a gallon-sized plastic freezer bag.  Check out my Freezer Meal 101 blog post for my best freezer meal tips for beginners.
Usually, I double what I'm making for dinner – for example, 2 lasagnas – so we can eat one that night and freeze the other for future consumption.  That really cuts down on prep time and clean up.
What are your favorite meals to freeze?