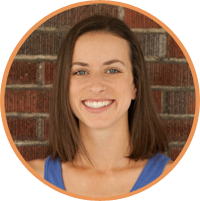 Hi!  I'm Kelly.  I'm a crockpot-loving mom of four living in Pittsburgh PA.  After trying thousands of freezer meals myself, I worked with my husband, Andy, and cousin, Jill, to package the very best recipes into digital eCookbooks.  Over the course of four years we created enough healthy freezer recipes with different flavors, textures, and cooking methods for every night of the week. These recipes were taste-tested by our families and thousands of happy customers.
The recipes in this mini freezer cooking bundle were created to compliment the basic crockpot freezer meals in our essentials bundle.
They add the variety of tastes and textures you need while maintaining the easy cooking style that you love.  With the addition of these recipes you can easy from your freezer as often as you want.
This mini freezer cooking bundle contains four mini eCookbooks for one low price:
Skillet Freezer Meals eCookbook $9.99 included in the bundle
Oven Freezer Meals eCookbook $9.99 included in the bundle
Asian Crockpot Freezer Meals eCookbook $9.99 included in the bundle
Meat-Free Crockpot Freezer Meals eCookbook $9.99 included in the bundle
3 freezer-to-crockpot dessert recipes that aren't available anywhere else
Buy the eBooks individually for $39.96 or purchase this Mini Freezer Cooking Bundle today for only $12.99 (That's a savings of 70%!).    
What's the catch?
Digital eCookbooks don't have printing or publishing costs so we're able to pass on the savings to you.  No strings attached.
More than 25,000 people already purchased my eCookbooks and changed their lives.
"With two young boys, we make at least three crockpot freezer meals every week to save time and to test new combinations. This was our first time making freezer skillet meals. It was just as easy. The ranch popcorn chicken is now a family favorite." -Amy 
"We love the ease of your skillet meals. They are a nice change of pace from the crockpot. Even better, the use of real, whole foods, and the full-flavored recipes, makes the dinner rush hour at our home a breeze. Our favorite so far is the Chicken & Pepper Stir Fry. Thank you for making health-conscious foods easy and accessible for busy families." -Nicole
"I like the selection of meals you've created for your new oven e-book – they are varied and have real cross-appeal, whether for a family dinner or even a more special occasion! I chose to prep and make the "Chicken Cordon Bleu" meal, as it just fit the need for something a bit different. I have to say your recipe is delicious, and very creamy!! It's one that's perfect for a Sunday dinner!" -Shelle
Full Recipe List
Crockpot Black Bean Enchilada Stack
Crockpot Cheesy Eggplant Bake
Crockpot Mexican Stuffed Peppers (my husband's fave)
Crockpot Potato Corn Chowder
Crockpot Thai Pineapple Curry
Crockpot Three Bean Chili
Crockpot Tuscan Tortellini Soup
Chinese Sweet and Sour Pork
Crockpot Indian Butter Chicken
Crockpot Japanese Beef Teriyaki (SO GOOD)
Crockpot Korean BBQ Chicken (yum, yum, yum)
Crockpot Lebanese Sweet Potato Lentil Chili
Crockpot Singaporean Chicken Rice Stew
Crockpot Thai Green Curry Chicken
Crockpot Bread Pudding
Crockpot Chocolate Cake
Crockpot Easy Blueberry Crisp (obsessed!)
Skillet Chicken & Pepper Stir Fry
Skillet Creamy Chicken Penne
Skillet Ground Beef Stroganoff
Skillet Italian Sausage Rigatoni (my fave)
Skillet Ranch Popcorn Chicken
Skillet Rice & Bean Burrito Bowl
Skillet Turkey Burger Macaroni
Oven Breaded Pork Chops
Oven Cheesy Chicken & Veggie Casserole
Oven Chicken Cordon Bleu Casserole
Oven Jalapeno Bacon Mac 'n Cheese
Oven Roasted Chicken with Honey Lemon Carrots & Red Potatoes
Oven Sausage & Peppers
Oven Zucchini "Lasagna" (YUMMMMM)
Frequently Asked Questions
(All of these questions and more are answered in the eCookbooks)
Which containers do you recommend for freezing and cooking?
I freeze my crockpot and skillet meals in freezer bags.  The skillet recipes are cooked on the stovetop in a large skillet, pot, or saute pan.
I freeze and cook my oven meals in 9×13" aluminum or disposable baking pans.
How many servings are in each recipe?
Most recipes have six servings.  If you are cooking for less people, you can split each recipe into two freezer bags or pie pans.
Does everything really cook together at once?  Don't the veggies get soggy and the other ingredients get overcooked?
When my cousin Jill and I were writing the recipes, we purposely picked ingredients that could be frozen raw and cooked together later. We tested and retested the recipes ourselves, asked our extended family members to taste-test them, and then asked some of the people who like my New Leaf Wellness Facebook Page to try them too. Everyone LOVED them and I am confident that you will too.
Do the meals need to be thawed?
The crockpot and skillet ones do, but the oven meals do not.
Do I have to freeze the meals before cooking them?
No. You can skip the freezing step and cook fresh instead.
Are the recipes healthy?
Yes.  You won't find any ingredients like condensed soup or soda pop.  I try to eat as many vegetables as possible and very limited amounts of processed foods.  The ingredients in these eCookbook recipes are healthy, delicious, and sold at most local grocery stores.
Are the ingredients hard to find?
No. My cousin Jill and I wrote the recipes together and bought all of the ingredients at a local grocery store chain.
Are the recipes budget-friendly?
Yes. I made all 31 recipes myself at once and spent $298 on groceries.  (That works out to $9.61/meal or $1.54 per serving.)
How long do the meals last in the freezer?
Most meals will last at least three months in a standard refrigerator/freezer combo.
Can I re-freeze the leftovers?
Yes. Once the meals are cooked they are the same as non-frozen meals.
One last question – What's an eCookbook?
All of my eCookbooks are PDF eBooks that can be read on computers, tablets, and smartphones.  (No special e-reader required!)  They are also formatted to print on regular 8.5×11″ computer paper so you're welcome to print a copy if you want.
After making a purchase, you will be automatically redirected to a page where you can download your copy of the eBook.  You will also be emailed a copy to save to your computer.  Thank you for your support!