Description
Hi! I'm Kelly, a mom of five, and I'm about to become your recipe-creating, list-making best friend!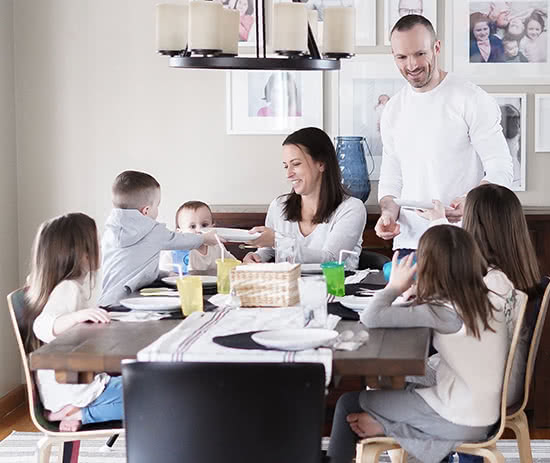 When I started blogging back in 2012, I noticed that the posts people loved the most were the ones about quick, healthy, freezer meals I made. I received dozens of comments asking if I had any other recipes I could share or where similar ones might be.
I realized that I, or rather The Family Freezer, was the best friend that so many of my online readers needed.
They needed someone who could create, plan, and organize quick, healthy freezer recipes so that they wouldn't have to spend time doing that themselves. We know that everyone has distinct skills and strengths, well THESE are my skills! I am great at creating simple, healthy recipes for the freezer, and I am also great at organizing shopping lists and meal plans. I am your recipe-creating, list-making best friend!
Over 100,000 people already bought my digital cookbooks and changed their lives.
"I recently purchased the freezer meal recipe bundles and WOW! They have made dinners less stressful and healthier. We eat takeout much less often and it even gives me time to workout after work...We are hooked."

Kara
"My husband and I love, love, love how easy and flavorful these meals are! In the past, I have tried several crockpot and freezer meals via Pinterest and the internet. None have been as streamlined, easy to prep, and yummy as yours."

Emily
"What a great bundle at a great value! Every question that I possibly had about freezer cooking, meal prep, ingredients, cooking, etc. was answered. The overall presentation is beautiful and I love the real variety of recipes."

Jennifer
"I have a family of 6 and I'm a stickler for sitting down for dinner every night but we both work full time and have very busy "after work" schedules with all the kids' activities! I love being at work at about 4:30, knowing that dinner is almost ready. Thanks for the great meals and peace of mind!"

Stacy
"I love that these cook books and great recipes have got us cooking as a family again! As a busy, work from home Dad, it makes the house smell great and nearly all recipes are things that need little to no "watching" all day."

Rob
"I love that the recipes are made with real foods, so I feel good about feeding them to my family! Especially as a full-time working mom of two, these have made my evenings much less stressful and allowed me to be more present with our kiddos for the couple of hours we have each night."

Kelsie
"I have four young children and my husband and I both work. If it weren't for freezer cooking, we would eat out far too often. I love being able to cook 10-15 meals in just a few hours, freeze them, and then pull them out as we need them."

Susan
"We recently moved to a new home. We now have a 40 minute commute to work. It was difficult to fight to urge to just stop somewhere and pick up fast food for dinner. I snagged the Freezer Cooking Bundle to see if I could incorporate a few into our weekly routine. I've never had this much success with planning ahead!"

Stephanie
"Having a home cooked meal, ready and hot when I walk in the door every day has changed my life. I have more time and energy to apply in other areas: I've dropped 25 lbs, my job performance has improved, I look and feel healthier, and I've managed to find the time and energy to start dealing with the root causes of my depression. I've even had the strength to conduct a job search to get myself out of my miserable job and into something that pays me what I'm worth. And I'm even dating again!"

Ann
"The Complete Freezer Cooking Bundle is a total no-brainer for me! I used to have ten or fifteen other cookbooks on my shelf, but after trying a few recipes, I hardly opened them again. The Bundle, however, never lets me down! Every recipe is straightforward, tasty, healthy, and always right there at my fingertips!"

Patricia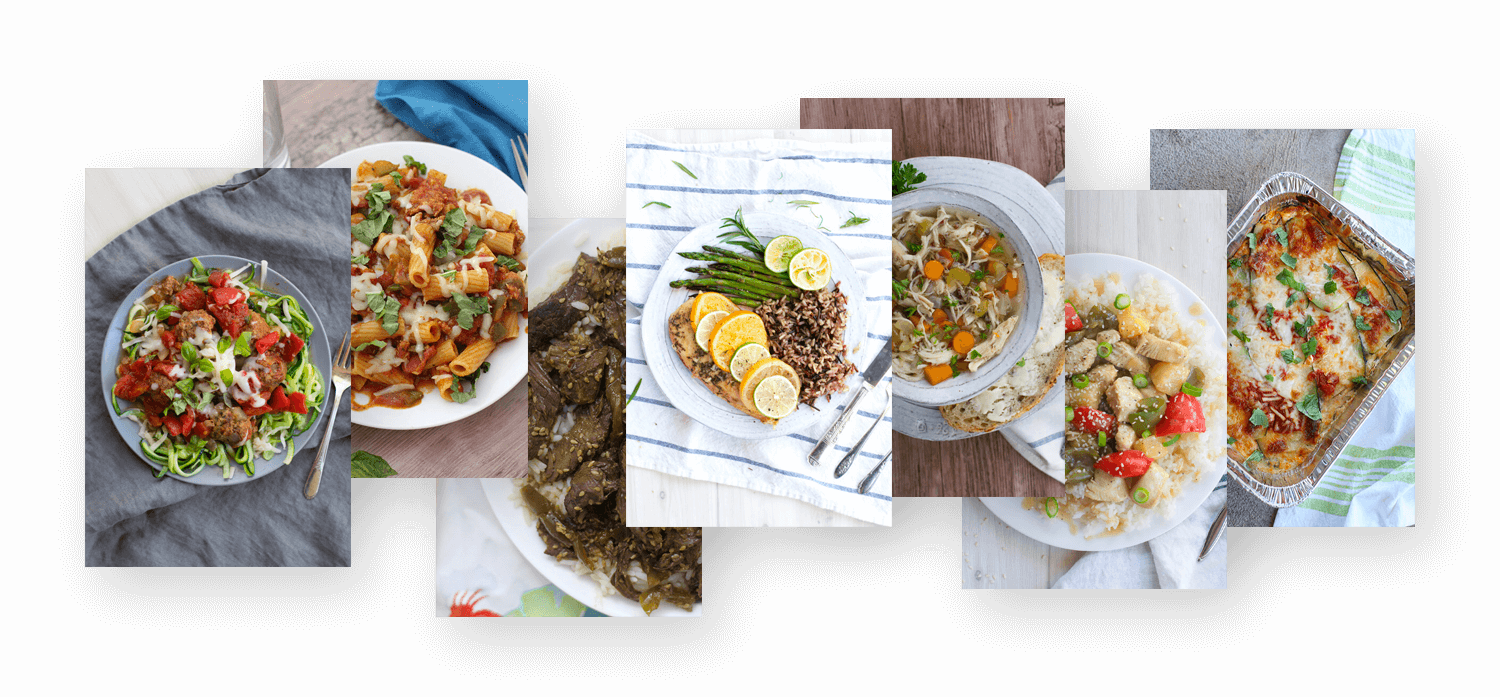 Will the Complete Freezer Cooking Bundle work for you?
You like simple recipes with ingredients that you can pronounce. (Most of our recipes have 10 ingredients or less.)
You don't have an hour to cook dinner every night. 
You're cooking for 2 or more people. (Most of the recipes have 4-6 servings. If you're cooking for two, eat the leftovers for lunch the next day or split the recipes in half.)
The Complete Freezer Cooking Bundle will make it easy for you to feed your family healthy meals on busy weeknights.
Chop the meat and veggies, and combine in freezer bags with sauces and spices.
Stack your meals in the freezer and store for up to three months.
Thaw overnight or in the morning and add to your crockpot.
Can you imagine having dinner on autopilot?
No last-minute trips to the grocery store.
No searching through your fridge for something to make.
No extra takeout.
All of my Best-Selling Cookbooks for One Low Price
Buy my digital cookbooks individually for $102.90 or purchase this Complete Freezer Cooking Bundle for only $29.97. (That's a savings over 70%!)
11 Digital eCookbooks
Printer-Friendly Freezer Meal Labels
An Instant Pot "Cheat Sheet" that will teach you how to adapt crockpot freezer meals for your Instant Pot
3 freezer-to-crockpot dessert recipes that aren't available anywhere else
A list of my seven favorite recipes to help you get started
And more!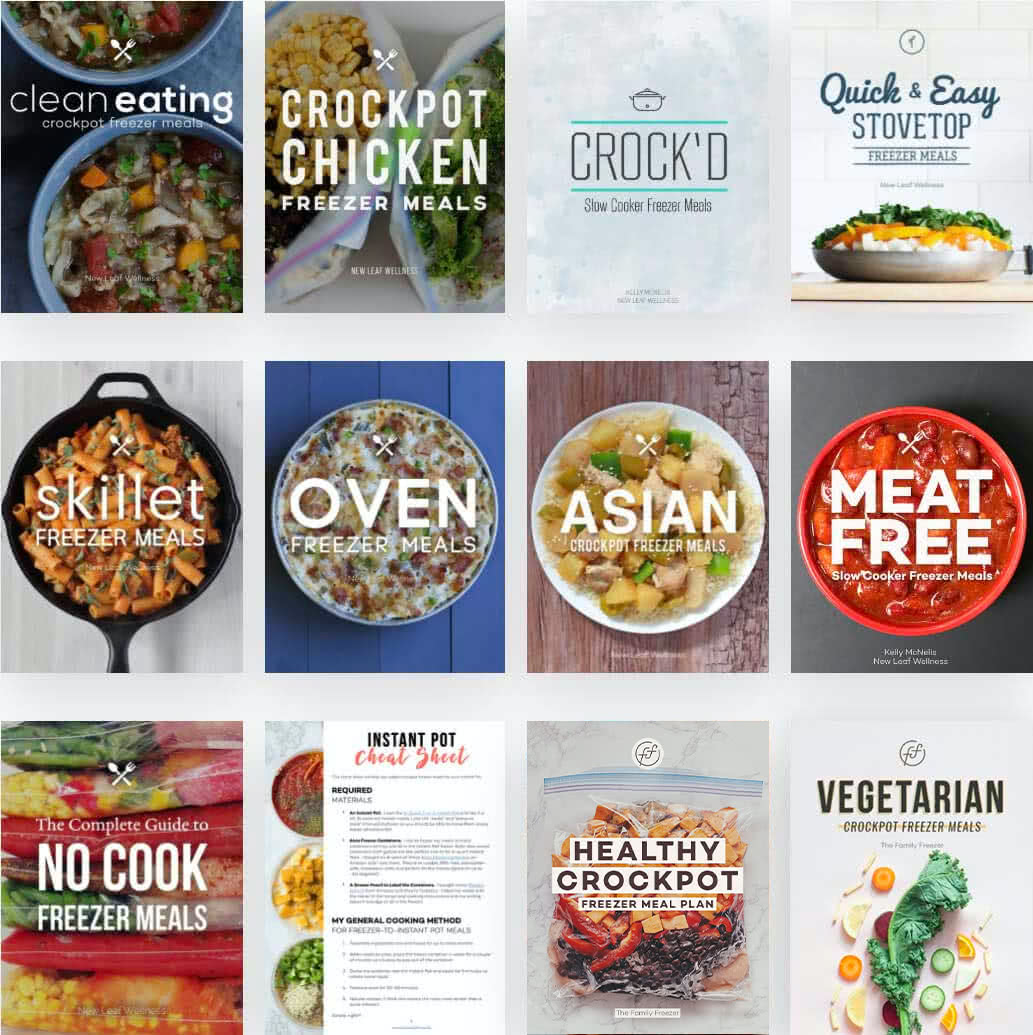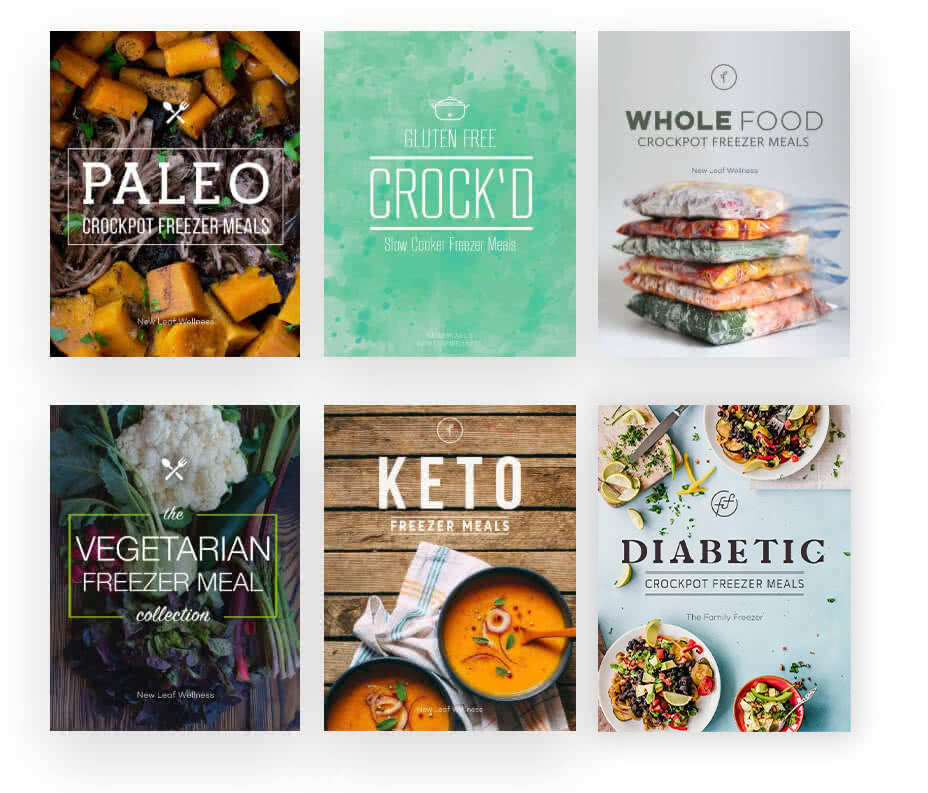 Limited Time Bonus
For a limited time, everyone who purchases my Complete Freezer Cooking Bundle will also receive all of my special diet cookbooks for free! ($59.94 value)
Paleo Crockpot Freezer Meals
Gluten Free CROCK'D
Whole Food Crockpot Freezer Meals
The Vegetarian Freezer Meal Collection
Keto Freezer Meals
Diabetic Crockpot Freezer Meals
What's the Catch?
Digital cookbooks don't have printing or publishing costs so we're able to pass on the savings to you. No strings attached.
30-Day Money Back Guarantee
I'm so confident that you'll love the bundle that we will refund your money if you're not satisfied. No questions asked.
Frequently Asked Questions
Is it safe to freeze raw meat with veggies?
Yes. If you're nervous about combining raw meat with other ingredients, let me assure you that it's perfectly safe. (Remember, people cook raw meat and vegetables together in their crockpots and ovens all the time!) The USDA Food Safety and Inspection Service explains that freezing food inactivates any microbes that are present (like bacteria, yeasts, and molds). You will also cook the food before eating it.
Are the recipes healthy?
Yes. You won't find any ingredients like condensed soup or soda pop. I try to eat as many vegetables as possible and very limited amounts of processed foods. The ingredients in my recipes are simple, healthy, and sold at most local grocery stores.
Do freezer meals actually taste good?
You bet. Since they're frozen without any cooking ahead of time, they cook for the first time out of the freezer. That means they taste like freshly-prepared meals and not like leftovers at all.
How many servings are in each recipe?
It varies per recipe, but the average is 6. You can decrease the number of servings by splitting each recipe into two freezer bags or two 9-inch pie pans.
Do all of your crockpot recipes taste the same? Are they mushy?
I spent YEARS creating and tweaking recipes so you would have enough variety in tastes and textures to eat them every night of the week.
Can crockpot freezer meals be cooked in an Instant Pot pressure cooker?
This bundle contains a 3-page Instant Pot "cheat sheet" that will teach you how to adapt crockpot freezer meals for your Instant Pot.
What materials do I need to freeze and cook these meals?
I freeze my crockpot and skillet meals in gallon-sized plastic freezer bags and my oven meals in 9×13″ aluminum or disposable pans. The meals are cooked in your crockpot, stovetop, or oven.
How long will a freezer meal last in the freezer?
Most freezer meals will last in a standard fridge-freezer combo for at least 3 months.
Do you need to thaw crockpot freezer meals?
If I remember ahead of time, I thaw my crockpot freezer meals overnight in the refrigerator, but usually I do a "quick thaw" in the morning by running the bag under water. The meals aren't thawed 100%, but I'm able to break them apart enough to fit in the crockpot.
What are digital cookbooks?
All of my cookbooks are PDF eBooks that can be read on computers, tablets, and smartphones. (No special e-reader required!) They are formatted to print on regular 8.5×11″ computer paper so you're welcome to print copies if you want.
After purchasing your copy of the bundle, you will be automatically redirected to a page where you can download your copies of the cookbooks. You will also be emailed copies to save to your computer.