Description
This eCookbook will teach you how to prepare healthy freezer meals for your crockpot.  Simply combine the meat, vegetables, sauces, and spices and freeze for up to three months.  When you're ready to eat, add a meal to your crockpot and dinner is done.
This easy method of meal prep inspired by best-selling Complete Freezer Cooking Bundle and I'm excited to add these Clean Eating recipes to your dinner rotation.  All of these recipes were approved by my family of six and many were taste-tested by my cousin Jill's family, my parents, and a group of women who like my Facebook page.  You're going to be blown away by these healthy recipes because they're so delicious and so easy to make.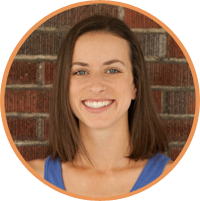 Hi!  I'm Kelly.  I'm a crockpot-loving mom of four living in Pittsburgh, PA.  After trying thousands of freezer meals myself, I worked with my husband, Andy, and cousin, Jill, to package the very best recipes into digital eCookbooks.  Over the course of five years we created healthy freezer recipes with enough different flavors, textures, and cooking methods for every night of the week. These recipes were taste-tested by our families and thousands of happy customers.  I know you're going to love the new healthy recipes in this eCookbook.
What's inside this eCookbook?
30 delicious recipes that can be frozen without any cooking ahead of time and then cooked in your crockpot
Full nutritional information for every recipe
A printer-friendly format
A super-organized grocery list
Color photos of the cooked meals
Cooking instructions that you can print on Avery water-resistant labels and stick to your freezer meals
Tips for freezing and cooking freezer meals safely and efficiently
Recipe List
BBQ Maple Ribs
Beef and Cabbage Soup
Beef and Quinoa Stuffed Peppers
Beef and Sweet Potato Stew
Black Bean Sweet Potato Chili
Cabbage Rolls with Wild Rice
Cherry Pot Roast with Sweet Potatoes
Chicken Artichoke Marinara
Chicken Lentil Curry Chili
Chicken and Wild Rice Soup
Citrus Chicken
Ginger-Peach Pork Roast with Green Beans
Italian Chicken and Quinoa Soup
Italian Meatballs
Lemon Chicken with Baby Spinach
Maple Pork Roast with Cinnamon Applesauce
Minestrone Soup with Ground Beef
Pear Pork Tenderloin
Ratatouille
Savory Indian Chick Peas
Shredded Chicken Fajitas
Spaghetti Squash with Marinara Sauce
Spiced Butternut Squash Soup
Spicy Garlic Lime Chicken
Stuffed Pepper Soup
Sweet Potato and Pork Burrito Bowls
Sweet Potato Split Pea Soup
Sweet 'n Spicy Thai Beef
Turkey Chili with Butternut Squash
Tuscan Steak and Green Peppers
Every recipe cooks for the first time in your crockpot so it tastes exactly like a freshly prepared meal (just without all the work!).
Over 35,000 people already bought my eCookbooks and changed the way they cook.
"We already tried three recipes from your Clean Eating eCookbook and they were so easy to make.  I loved the prep ahead of time and just defrosting and putting it in the crockpot.  This made dinners so much easier.  I also loved the simple, clean ingredients that went into them." -Jenny
"Oh my goodness! We had the BBQ Maple Rib recipe last night…wow!! I never in a million years thought that ribs in the crockpot would be good. I was WRONG! So good!" -Janet
"I recently tried two recipes from your new Clean Eating eCookbook and they were both DELICIOUS! I made the cherry pot roast and the chicken & artichoke marinara sauce. Both were so easy to prep, froze well, and cooked up perfectly in the crock pot. The cherries added a special flavor to the pot roast, it was a nice change from "traditional" pot roast recipes. I personally love sweet potatoes, so this combination was a home run for me. I will be making this one frequently. The chicken/artichoke sauce was also very good and my whole family enjoyed it, including my two young children who had no idea there were artichokes in it…Thank you!" -Jennifer
"What really sets your cookbooks aside is the level of organization and planning you put into the meal preparation process. Everything from the grocery lists, nutritional information, and freezer labels was so well thought out I was throughly impressed. It is so nice to come home after working 10-11 hours to have a meal ready to go. I don't have to look up the directions again on the Internet, I don't have to guess the calorie count, I don't have to make a a shopping list. It's all there." -Natalie
Frequently Asked Questions
What is "clean eating"?
In the strictest sense, I think clean eating means eating meat, vegetables, fruit, and no processed foods whatsoever. However, if I was that strict with these recipes, they wouldn't taste very good and would require a lot of time to prepare and assemble.  As a compromise, I decided to include these ingredients in this eCookbook:
Fresh and frozen fruits and vegetables
Healthier canned goods, like beans, tomatoes, and unsweetened coconut milk
Healthier sweeteners, like honey and pure maple syrup
Extra virgin olive oil
Apple cider vinegar
Store-bought chicken, beef, and vegetable broths
Dried herbs and spices
You will make each meal from scratch and have complete control over what's inside.
Do the recipes actually taste good?
You bet. Since they're frozen without any cooking ahead of time, they cook for the first time out of the freezer and taste exactly like freshly-prepared meals. All of these recipes were approved by my family of six and many were taste-tested by my cousin Jill's family, my parents, and a group of women who like my Facebook page.
Do the meals need to be thawed before cooking?
The USDA Food Safety and Inspection Service recommends thawing frozen meat before placing it in a crockpot (although I know many people cook from frozen with great results). I thaw my meals overnight in the refrigerator or in the morning in water.
How many servings are in each recipe?
It varies per recipe, but the average is six. If you are cooking for less people, split each recipe into two freezer bags and cook in a smaller crockpot (2-4 quarts).
What's an eCookbook?
All of my eCookbooks are printer-friendly pdf files. They can be read on computers, smartphones, and tablets (No special e-reader required).  They are also formatted to print on regular 8.5×11″ computer paper so you're welcome to print a copy if you want.
After making a purchase, you will be automatically redirected to a page where you can download your copy of the eBook.  You will also be emailed a copy to save to your computer.  Thank you for your support!