(This post was updated for 2019.)
Geez, I can't believe it's March already. We spent February hibernating with a newborn, so now I'm craving spring. I have my eye on a deluxe trampoline and I can't wait to get my kids outside. In case you were wondering, being stuck inside with five little kids is crazy. And loud.
We already ate all of the freezer meals that I prepped for the new year, so I'm back to relying on my crockpot to keep us afloat.  I came up with a list of 12 easy and healthy crockpot freezer recipes for this month that I'm super excited about.
What's so great about these Crockpot freezer recipes?
They're healthy. (Most of them include seasonal veggies like asparagus, cauliflower, citrus fruits, leafy greens, peas, or sweet potatoes)
They can be frozen without any cooking ahead of time. That means they're very quick and easy to prep and cook for the first time in the crockpot. (No "leftover" taste.)
They're delicious! (I tried all of them myself.)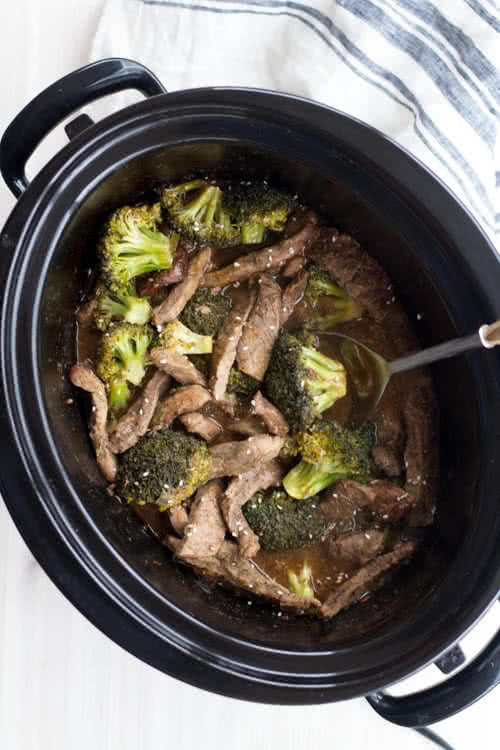 12 Healthy Crockpot Freezer Meals to Make in March
If you're motivated to prep and freeze all of the meals at once, here is how I assemble and cook each one (including a full shopping list and meal planning calendar!):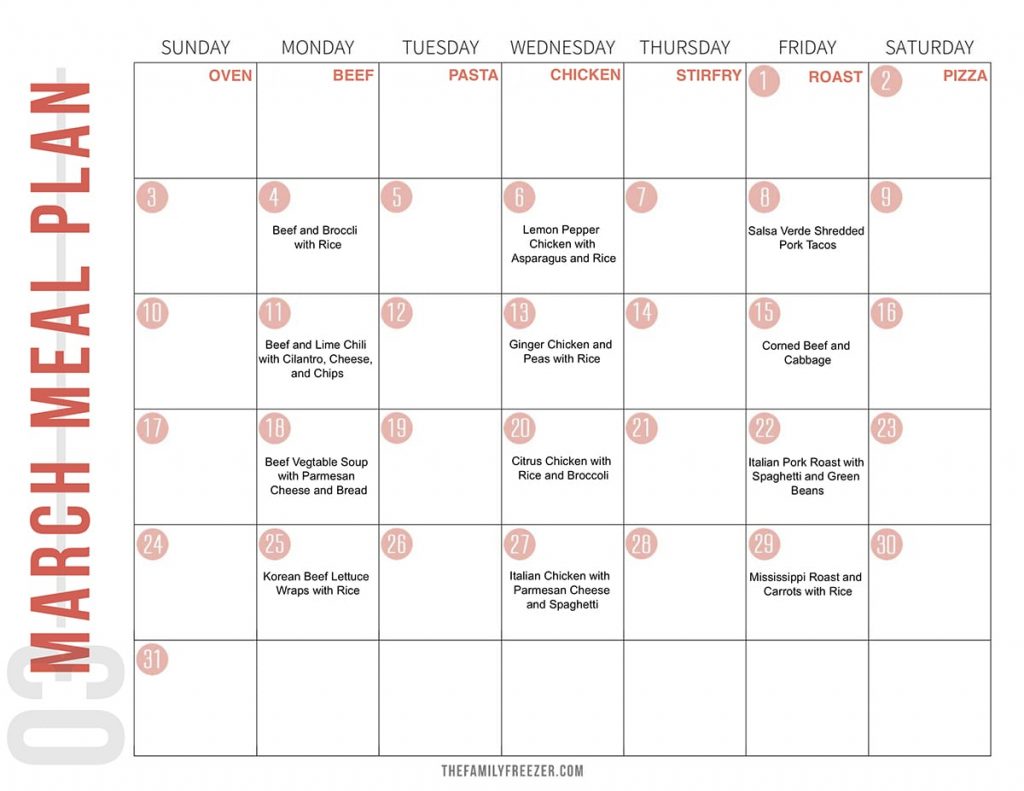 If you look at the calendar above, you'll see that I picked a "theme" for each day of the week and then found seasonal crockpot recipes that would match that theme.  (For example, Beef and Broccoli on a Beef-themed Monday.) I also included a variety of tastes and textures so we wouldn't feel like we were eating the same thing everyday.
My husband, Andy, added text boxes to the calendar, so you can swap the meals to fit your schedule, delete the meals you don't want to make, etc. I hope you have a wonderful March, Friends.
Thoughts or questions?  Please leave a comment below.  I'd love to hear from you. XO, Kelly